Skip Navigation
Welcome to Undergraduate Biology
Stony Brook University is one of the nation's top public research universities and our biological sciences departments are among the best in the country. There are exciting opportunities for Biology Majors at Stony Brook.
Undergraduate Biology's mission is to work with faculty from the life sciences departments to provide a rigorous, engaging Biology curriculum that develops an interdisciplinary understanding of the living world and links learning to the excitement of discovery.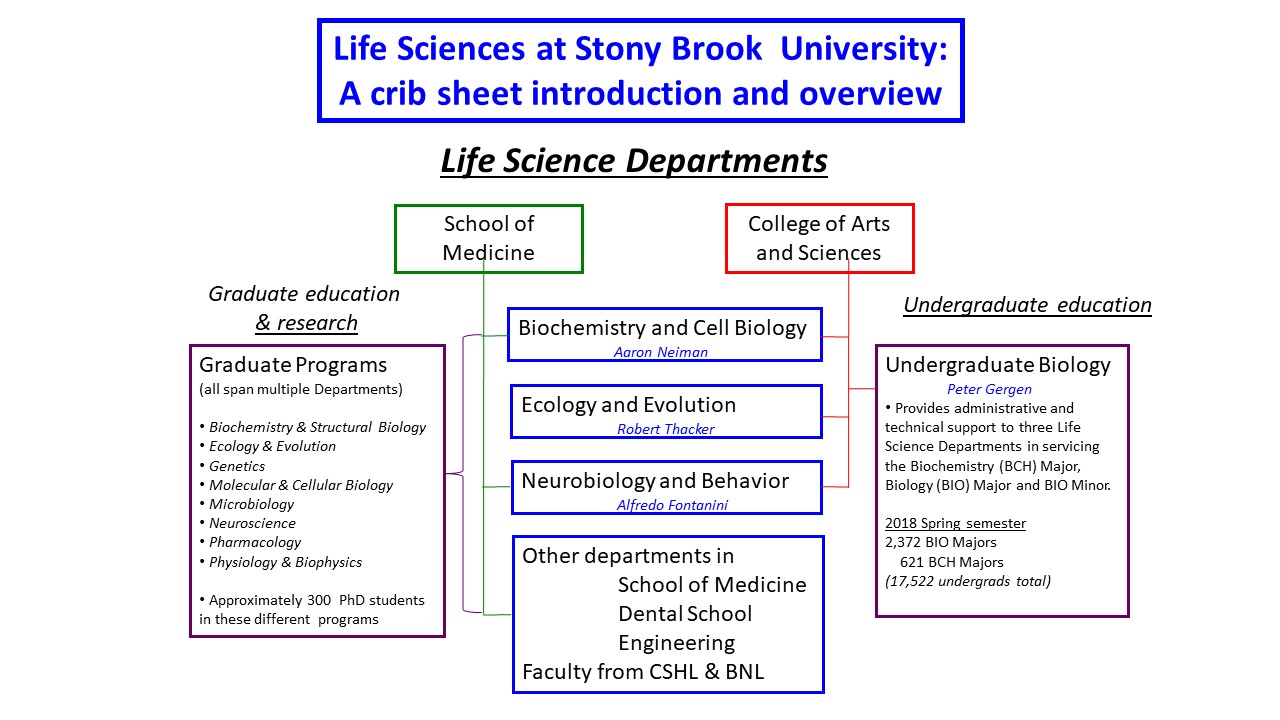 Facilities: Stony Brook Biology is housed in a state-of-the-art facility, the Biology Learning Laboratories (BLL). This undergraduate facility is linked structurally and thematically to the research laboratories in the Centers for Molecular Medicine and the Life Sciences buildings. The BLL houses instructional laboratories, fully equipped support facilities, and advising and administrative offices. The 15 instructional laboratories in the BLL offer research-grade equipment and close proximity to scientists working to solve important and exciting questions in Life Sciences. 
Research Opportunities: Stony Brook undergraduates benefit from being able to work one-on-one with leading scholars and research scientists. Many of the Life Sciences students engage in research in the Centers for Molecular Medicine, the Life Sciences departments, the School of Medicine, and even at sites off campus.