Skip Navigation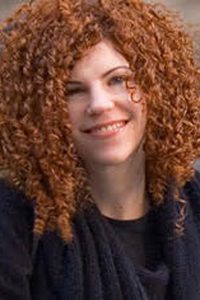 Zabet Patterson
Associate Professor
Graduate Program Director in Art History & Criticism
Areas of Specialization: Contemporary European and American Art and Criticism, History and Theory of Computational Media, Performance and Cybernetics

Joint Appointment with the Consortium for Digital Art, Culture, and Technology (cDACT)

Ph.D. University of California, Berkeley
Email: Zabet.Patterson@stonybrook.edu
Office: Staller Center for the Arts #4289
Zabet Patterson specializes in the intersection of contemporary art and computational media in the postwar period. Her work is shaped by psychoanalytic and post-structuralist theory, and her interests include contemporary art history and criticism, digital media history and theory, performance, and cybernetics.
Her first book, Peripheral Vision: Bell Labs, the S-C 4020, and the Origins of Computer Art, was published by MIT Press in 2015. Her work on computational media and art has appeared in journals including Grey Room, Animation and Media-N, and in anthologies including Experiments in Art and Technology (Salzburg: Museum der Moderne), Systems ed. Edward Shanken (Cambridge: Whitechapel Gallery/ MIT Press, 2015), Feminist and Queer Information Studies Reader, ed. Patrick Keilty and Rebecca Dean (Sacramento: Litwin Books: 2013), Mainframe Experimentalism, ed. Hannah Higgins and Douglas Kahn (Berkeley: UC Press, 2012), and Porn Studies, ed. Linda Williams. (Durham: Duke University Press, 2004).
Patterson has been supported by fellowships from the Townsend Humanities Center and the Josephine de Karman Foundation. She spent 2005-2006 as Visiting Assistant Professor in the departments of Art History and Art at Northwestern University. She has been invited to speak at symposia devoted to modern and contemporary art, digital media, visual culture and continental philosophy in Istanbul, London, Florence, Vancouver, Tokyo and across the United States, and has curated exhibitions on sound art and locative media. She was recently given an award from the Warhol Foundation / Arts Writers Grant Program in support of her forthcoming book, Metamorphose Yourselves: USCO, Techno-Utopia and Technocracy.