Skip Navigation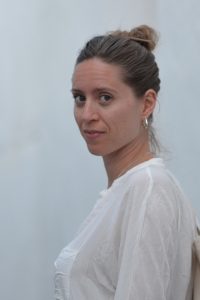 Karen Lloyd
Assistant Professor
Areas of Specialization: European Renaissance and Baroque Art, Italian Sculpture, Early Modern Europe and the Americas, Early Modern Art Theory
Ph.D. Rutgers University
Email: Karen.Lloyd@stonybrook.edu
Office: Staller Center for the Arts #4276
Affiliate Faculty, Department of History


Karen Lloyd specializes in Italian Renaissance and Baroque art. Focusing primarily on papal Rome, her work traces the socio-political dynamics of art patronage, production, and reception. She engages with, among other things, the history of collecting and display, Bernini and Baroque sculpture, and the polemics of the early modern devotional image.
Dr. Lloyd's first monograph, Art, Patronage, and Nepotism in Early Modern Rome (Routledge 2022), examines the visual and material culture of politics in papal Rome, showing how cardinal nephews developed innovative iconographies, displays, and affective experiences to define nepotism as good Catholic rule. She is also co-editor of (with Claudia Lehmann), and contributor to, A Transitory Star. The Late Bernini and his Reception (De Gruyter, 2015), a volume of essays that considers the Baroque sculptor's status and work from the mid-17th century until his death. Her scholarship has appeared in The Burlington Magazine, Getty Research Journal, Sixteenth Century Journal, and Journal of the History of Collections, as well as the edited volumes Making and Moving Sculpture in Early Modern Italy (Ashgate Press, 2015) and The New World in Early Modern Italy, 1492-1750 (Cambridge University Press, 2017).
She is the recipient of grants and fellowships from Queen's University, the Institut National de l'Histoire d'Art/French Academy in Rome - Villa Medici, and the Kress Foundation/Bibliotheca Hertziana in Rome, among others.
Dr. Lloyd is Series Editor of Visual Culture in Early Modernity, with Routledge.