Skip Navigation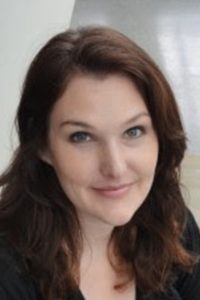 Brooke Belisle
Assistant Professor
Areas of Specialization: Comparative Media (History and Theory of Photography, Cinema, Digital Media); Media Art, Media Theory, Media Archaeology; Immersion and Interactivity; Critical Theory and Phenomenology; 19th Century Visual Culture; Visual Cultures of Science
Ph.D. University of California, Berkeley
Email: Brooke.Belisle@stonybrook.edu
Office: Staller Center for the Arts #4275
Brooke Belisle researches and teaches the comparative history and theory of media aesthetics. Her work focuses on the recurrent disruptions and possibilities of "new media", exploring emergent formats and experimental practices that echo across different periods of technological and social transformation. She directs the Stony Brook working group in Media, Art, Culture, and Technology , is an editor of the Journal of Visual Culture, and has co-chaired the CinemArts group of the Society of Cinema and Media Studies.
Belisle has published on contemporary photography and media art; experimental cinema; 19th century visual culture; immersive and interactive installations from the panorama to VR; and hybrid aesthetic forms that complicate the conventions of photographic, cinematic, and digital imaging. Her current book project explores how contemporary modes of computational imaging reactivate questions that structured how photography emerged over the 19th century. She is also working on a second project that considers how the limits of the visible world have been repeatedly recast through changing techniques and aesthetics of astronomical imaging. More information about her recent work, and copies of publications, can be found on her academia.edu page and at metonymy.net.
Belisle completed a PhD at UC Berkeley in Rhetoric with additional emphases in Film and in New Media, a hands-on master's degree in digital media at New York University's Interactive Telecommunications Program, and a bachelor's degree in English at Princeton University. Her work has been supported by research fellowships from the American Council of Learned Societies, The Getty Foundation, the National Endowment for the Humanities, and the Stony Brook Trustees Faculty Award.