Skip Navigation
VISUALIZING EQUALITY Transdisciplinary artist Stephanie Dinkins uses AI to model race and gender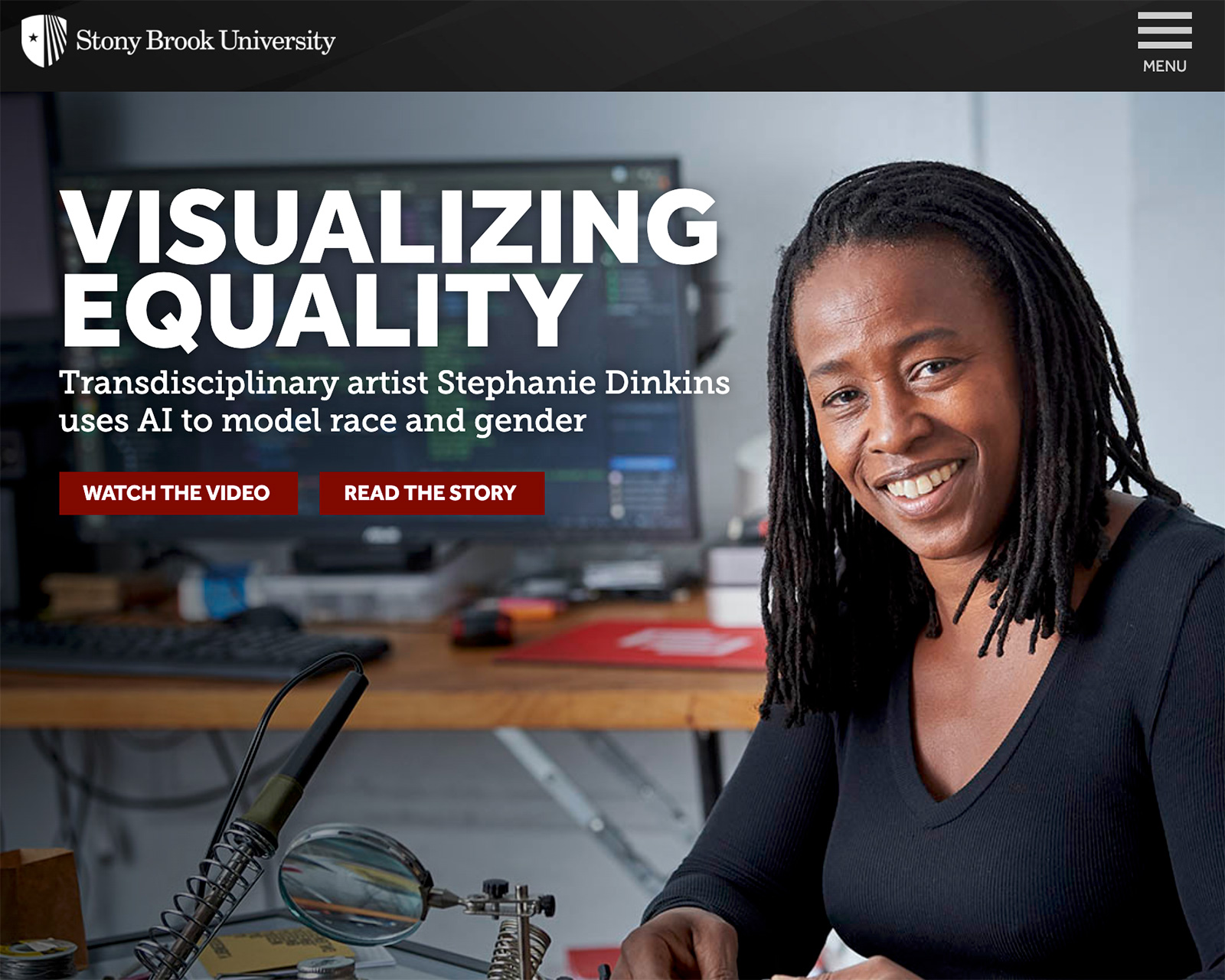 Visualizing Equality in AI
A transdisciplinary artist acts to Influence how race and gender are coded.
"I don't feel like I'm a technologist," admitted Stephanie Dinkins, associate professor of art in Stony Brook's College of Arts and Sciences.
Yet the transdisciplinary artist is at the forefront of an effort to influence the thinking of the technologists behind artificial intelligence (AI) as it begins to transform our daily lives. Keenly sensitive to the built-in biases of machine intelligence, Dinkins creates platforms for dialogue about AI as it intersects race, gender and our future histories...
Read more, please visit here.
Also, please check out  Creative Capital talk found here.