Skip Navigation
Academic and Transfer Advising Services Has Gone Virtual!

We are committed to bringing you the same level of quality service, virtually!
We know this is an extremely challenging time and we will be providing support remotely.  As your first option, we encourage you to go to browse our Frequently Asked Questions (coming soon) .  Many of your questions will be answered through this quick process.  If you cannot find the answer to your questions, please make a virtual advising appointment through Navigate .  You can choose to download the iOS/Android app or go directly into desktop mode.
Academic advising appointments will be posted every Friday afternoon for the following week.   We look forward to connecting with you.      
How to book an appointment on Navigate
Using the Desktop Version
Visit stonybrook.edu/navigate.  You can access the desktop version directly on a cellphone, though you will have a better experience downloading the app:


You must have a NetID to use Navigate.   If you do not have a NetID please contact your advising office directly.  After logging in with your NetID, click on "Get Advising/Tutoring":

Select your advising office, location, then hit "Next":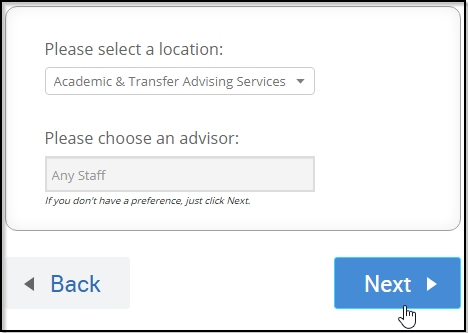 Choose a desirable time slot, then hit "Next":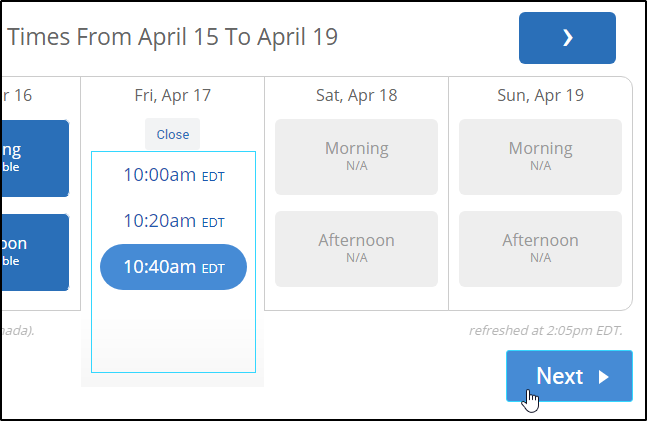 At the confirmation screen you will see whom your appointment is with, including any virtual conferencing login information. 
Be sure to:
1. Leave a note for the advisor so they can better prepare for your session.
2. Make sure your cell phone number is correct.  The system will send you a text message reminder (which includes the virtual conferencing link (super helpful!).
3. Confirm the appointment.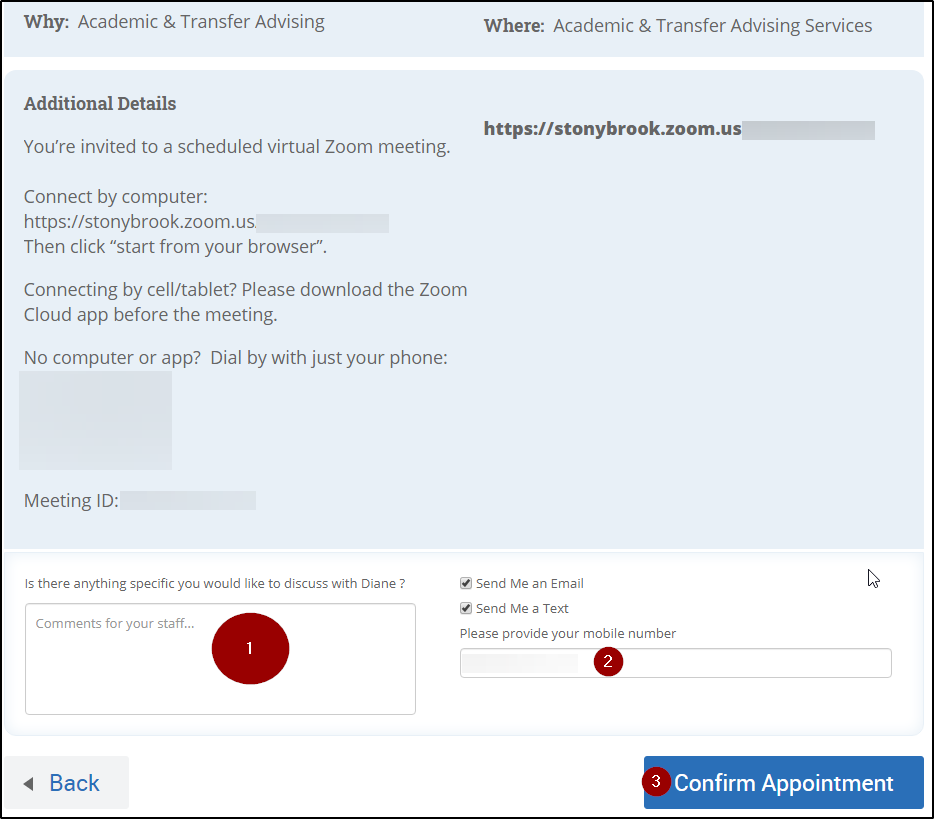 If you have any problems with Navigate please email navigate@stonybrook.edu.