Skip Navigation
About Us
Our office provides overall communication to Stony Brook undergraduates about academic advising and the evaluation of transfer credits for general education requirements.  We help students develop their academic plans for graduation and work with students in academic difficulty.  In addition, our office evaluates transfer credits and serves as a central communicator regarding academic deadlines, policies, and events to all undergraduates. 
Our office advises sophomores, juniors, seniors, and second bachelor degree students in the College of Arts & Sciences, College of Business, School of Communication and Journalism and School of Marine and Atmospheric Sciences.
Staff Bios
Stephanie Kiara Caban, M.S.
Academic Advisor

Stephanie earned a Bachelor of Arts in Literary Studies at Stockton University and a Master of Science in Higher Education at the Pennsylvania State University. She began her journey as a Seawolf at the Office of Student Orientation and Family Programs as the 2014 Family Program Graduate Intern. Shortly after, Stephanie returned to Stony Brook University serving as the Coordinator of Family Programs and Services and as an instructor for GLS 101 (Introduction to Stony Brook) in 2015.
With the goal of encouraging students to become owners of their own educational and professional opportunities in mind, Stephanie joined ATAS as an Academic Advisor. Stephanie is incredibly excited to be a part of the team and looks forward to helping students feel welcome, and successful, at their home away from home!
Email: stephanie.caban@stonybrook.edu
Tiana De Jesus, Msw  

Academic Advisor

Tiana earned her Bachelor's and Master's Degree from Stony Brook University in Sociology, with minors in Women's and Gender Studies as well as Business Management. She then returned to Stony Brook to complete a Master's Degree in Social Welfare, with a specialization in Student Community Development. 
Most recently, Tiana has worked in Residence Life as an Interim Residence Hall Director at Southern Connecticut State University and an Assistant Resident Director at Western Washington University. As a two time graduate of Stony Brook, Tiana is excited to join the Academic and Transfer Advising Services team.
Email: tiana.dejesus@stonybrook.edu
Diane DeSimone, M.A.

Lead Academic Advisor

Diane started her academic journey as an adult learner at Suffolk Community College. After earning her Associate of Arts degree she was encouraged to transfer to Stony Brook University where she earned her Bachelor of Arts in History with a Judaic Studies minor. During her undergraduate years, she served as an Academic Peer Advisor intern, student assistant and president of the Non-traditional Student /Adult Learner Association '13-'15. These experiences connected her to a variety of campus-wide professionals and resources that supported her passion to advise and help students. Diane continued as a graduate assistant in Academic and Transfer Advising Services and the Office of the Registrar while also co-chairing the Transfer Student Advisory Board, instructor for ADV 101, Dean of Students intern, Higher Education Administration Association President and Senator in the Graduate Student Organization.
Diane has earned her Master of Arts in Higher Education Administration from Stony Brook.  She serves as the Coordinator of the Academic Peer Internship, ADV 101, 488 Instructor, Transfer Student Advisory Board Co-Chair, and advisor for the Association of Transfer Students. She is honored to continue to serve Seawolves as a two time alumna and professional with the exceptional team of advisors at Academic and Transfer Advising Services.
Email: diane.desimone@stonybrook.edu
YESSENIA E. FLORES-HART B.A.
Transfer Articulation Specialist

Yessenia transferred to Stony Brook University after graduating from Suffolk County
Community College with an associate's degree in Liberal Arts. She earned a
Bachelor of Arts degree in Psychology with a concentration in Sociology. Yessenia is
currently enrolled in the Graduate program at Stony Brook University pursuing her
Master's Degree in Higher Education Administration.
Yessenia held many different leadership positions including Treasurer of Commuter
Student Association, Community Service Representative of the Carribean Student
Organization, an Orientation Leader, an Academic Peer Intern for Academic
Transfer and Advising Services, a Commuter Assistant and a Suffolk County Rugby
Player. Yessenia believes that being involved is the best way to further your
education and success. Yessenia's favorite Stony Brook tradition is the Roth
Regatta. Watching all the students go across the pond in their boats made of tape,
cardboard boxes and paint is a wonderful way to spend a spring day!
Email: yessenia.flores@stonybrook.edu
Shellaná Henderson, Ed.D.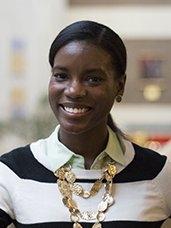 Assistant Director

Shellaná Henderson discovered her passion for higher education during her undergraduate experience at Babson College. While earning her bachelor's degree in Business Administration, she worked as a resident assistant and an intern in the Campus Life department.
Since graduating from Babson College, she has built a career in higher education; her experience includes academic advising, orientation, first year experience office, admissions, residence life, and even undergraduate teaching. She has earned a master's degree in Higher Education Administration at Baruch College, and a doctorate degree in Higher Education Leadership and Policy at Vanderbilt University.
Email: shellana.henderson@stonybrook.edu

ALYSON HERNANDEZ, M.A.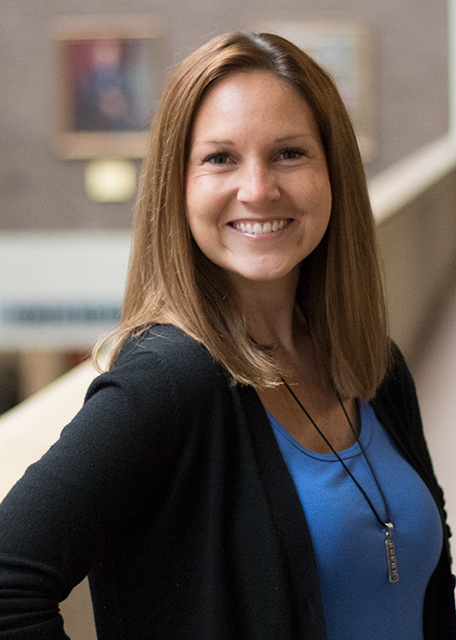 Transfer Advisor

Alyson received both her BA in Sociology and Masters in Higher Education Administration from Stony Brook University.  While attending Stony Brook, Alyson worked in the Athletics Department, the Office of Undergraduate Admissions and the Undergraduate Transfer Office.
A huge advocate for the Study Abroad programs, her passion for Stony Brook and Higher Education grew stronger while she studied overseas.  Alyson is thrilled to be a member of the Academic and Transfer Advising Services team!
Email: alyson.hernandez@stonybrook.edu  
Tracey Iorio, M.S.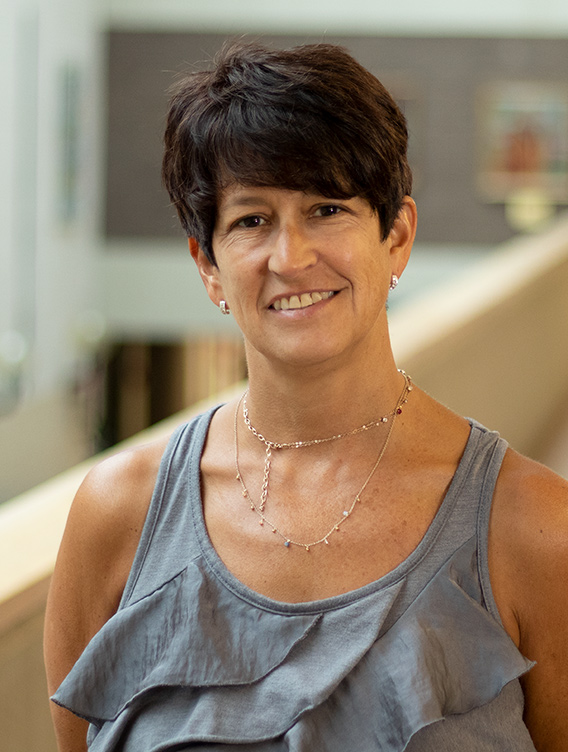 Assistant Director

Tracey Iorio is an Assistant Director in the Academic and Transfer Advising Services Office. She received her Bachelor of Arts in Art History from Fairleigh Dickinson University and her Masters of Science in Mental Health Counseling and NY State license from LIU C.W Post in 2009. Tracey came to Stony Brook University in 2002 and worked as an advisor in the Transfer Office, which merged with Academic Advising Center in the summer of 2012. Prior to working at Stony Brook she spent 14 years as Senior Associate Director of Admissions at The Juilliard School.
Along with her role as an advisor to current Stony Brook University students, she coordinates the Joint Admissions program to admit students from Suffolk County and Nassau Community Colleges. Tracey provides these student with one-on-one advising each semester to ensure a seamless transition to Stony Brook. Another important role for Tracey is the Opening of School Committee, which provides incoming students with activities, workshops and community information during the weekend prior to the first day of school.
Email: tracey.iorio@stonybrook.edu
Mary Beth Powers, MSW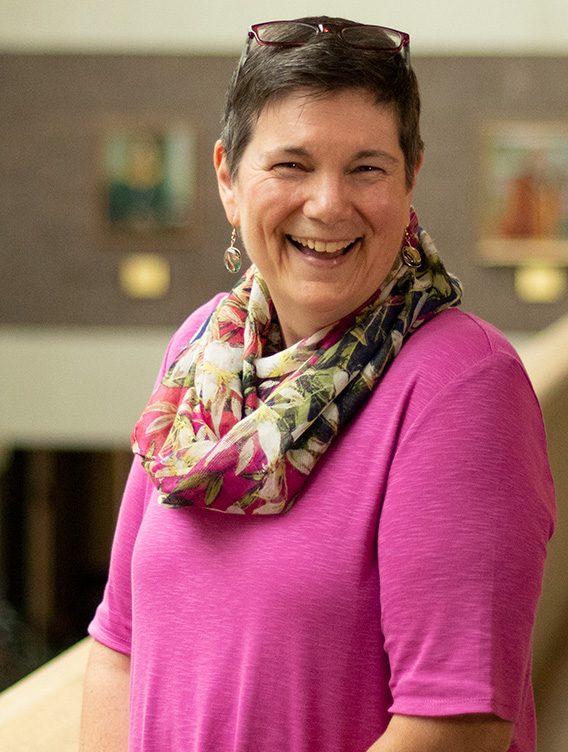 Associate Director

Mary Beth earned an MSW from Stony Brook University's School of Social Welfare and a BA in English from LeMoyne College. To date she has over 20 years of experience in higher education, primarily in residential life and academic advising. Among her current responsibilities in Academic and Transfer Advising Services, the one she values and enjoys most is working one-on-one with students to help them achieve their highest potential. Focusing on students' strengths, interests, and emerging talents, Mary Beth's proudest moments are when she witnesses students truly "seeing" themselves for the first time, and finding they like what they see.
Mary Beth is both self-proclaimed Dolphin (LeMoyne mascot) and Seawolf, an avid beach comber, collector of rocks, lover of antiques, tireless gardener, and pensive poet. "I just like to look for the beauty in the world...and create it where I can. And I see a lot of beauty in the efforts and achievements, both great and small, of our students."
Email:  mary.b.powers@stonybrook.edu

Kimberly Schwartz, M.S.
Associate Director for Transfer Articulation

Kimberly Schwartz earned her Bachelor's degree in Business Administration from the University of Delaware in 2005. She received her Master's degree in School Counseling at Long Island University/C.W. Post in 2008. While completing her Master's Degree she worked at CW Post first as Program Assistant and then as a Director in the Continuing Education department. This is when she realized that working in Higher Education with college students is where she ultimately wanted to end up.
In 2008 Kim began working at Stony Brook University as an Advisor in the Transfer Office. She really enjoyed working with the transfer student population and helping them acclimate to Stony Brook University. In 2011, Kim took on the position of Assistant Director for Transfer Articulation. In this position, Kim has been able to make the transition for transfer students easier by creating a database that allows incoming and current students to view their course equivalencies from their previous schools. Kim is excited to continue her career path with the Academic and Transfer Advising Services team!
Email: kimberly.schwartz@stonybrook.edu  
Deborah Serling, Ph.D.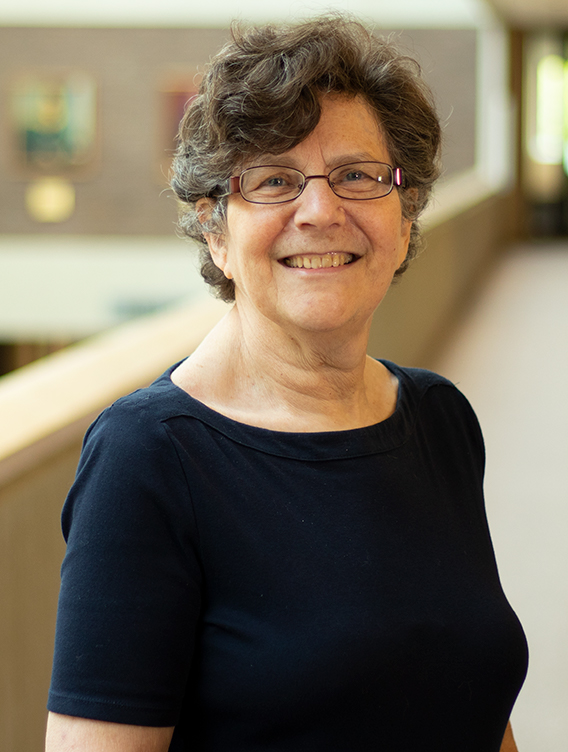 Director, Academic & Transfer Advising Services

Dr. Serling earned her Bachelor of Arts degree in Psychology from Cornell University, her Master's in Public Administration from the Maxwell School of Citizenship and Public Affairs (Syracuse University), and her Masters of Arts and Ph.D. in Psychology from Ohio State University.
Dr. Serling has worked in higher education for over 20 years serving undergraduate and graduate students as an advisor, a psychologist, a faculty member, and an administrator. Dr. Serling's research interests have included undecided students, career development, and self-esteem. Prior to working in higher education, Dr. Serling worked for Reading Is Fundamental in Washington, DC and the New York State Senate.
Email: deborah.serling@stonybrook.edu
Randy Thomas, M.A. 

Senior Academic Advisor

Randy earned his BFA in Theater from Southwest Missouri State University (now Missouri State University) and completed his Master of Arts degree in Dance from The Ohio State University.  Randy has served as the Interim Director for the Academic Advising Center and was the former Coordinator for the International Studies minor. In addition, he was the Coordinator for the campus-wide Mentor Program 1995-2000. At present, Randy coordinates the Advising Linkage Initiative that pairs an academic advisor with an academic department to promote a better working relationship between Academic & Transfer Advising Services and the academic departments. Randy also provides administrative support for The Center for Dance, Movement and Somatic Learning and teaches DAN 102 - Introduction for World Dance Cultures.
Randy has served as the Director for Interdisciplinary Arts for the Living Learning Centers and has served on the College of Arts and Sciences  Undergraduate Council and was co-chair for the 2007-2008 academic year.  In addition, Randy serves on the Arts and Sciences Curriculum Committee and is a permanent member for the Academic Judiciary Committee. Randy also served as an academic reviewer for the Phi Beta Kappa Honors Society, Stony Brook Chapter. 
Randy's tenure at Stony Brook has afforded him the opportunity to work within the academic and administrative areas.  
Randy enjoys working with the excellent team in Academic and Transfer Advising Services.
Email: randy.thomas@stonybrook.edu
Lisa Vertucci, M.S.
Transfer Articulation and Data Coordinator
Lisa earned an Associate's in Liberal Arts from Suffolk County Community College, a Bachelors of Arts in Psychology from Adelphi University, and a Master's in School Counseling from C.W.Post-Long Island University. In 2008 she began working at Stony Brook University in the Office of Undergraduate Admissions, specializing in International student admissions. This experience really connected her to the University and the importance of helping students throughout the application process.
In November 2012, Lisa began a new position in Academic & Transfer Advising Services as a Transfer Advisor. She is happy to continue in a role that assists students in reaching their goals. She is also involved with the transfer articulation process in order to make transferring credits and transitioning to a new University easier for our incoming Transfer students.
She is also a veteran of the Stony Brook's unique Roth Pond Regatta, where students, faculty and staff race across Roth Pond in boats constructed only of cardboard, duct tape, and paint. Her advice to future competitors: "Use a lot of duct tape and prepare to get wet!"
Email: lisa.vertucci@stonybrook.edu
Location

Academic and Transfer Advising Services
Stony Brook University
Suite 105, Stony Brook Union
Stony Brook, NY 11794-3217
Telephone: (631) 632-7082, option 2 

General Advising E-Mail:  advising@stonybrook.edu  

Office Hours

Office Hours:
Monday to Friday,  9:00 am -- 5:00 pm 

Please visit our  Google Calendar page for office closings and other events.  You can also schedule either a virtual appointment or in-person appointment via Navigate.  

Vision & Mission

  VISION:  Through exceptional academic advising, ATAS inspires and empowers every undergraduate student to reach the highest level of academic achievement and individual development.  

MISSION:  Academic and Transfer Advising Services creates a welcoming environment and partners with our undergraduate students to support their academic success.  Upon sharing information, resources, and referrals, advisors empower students to make informed decisions and take personal responsibility for their educational goals.  Academic and Transfer Advising Services appreciates the uniqueness of each Stony Brook University student and enthusiastically celebrates their path to graduation.  ( Adopted July 2017)

The staff in Academic and Transfer Advising Services supports you by:

Serving as a central, beginning resource to inform you of available options.
Helping you define, develop, and achieve realistic educational goals.
Assisting you with planning and monitoring an academic program consistent with your abilities and interests.
Assisting you in selecting your major, and connecting you with faculty and professional advisors in your major department.
Communicating and interpreting academic policies, procedures, and requirements.
Evaluating and posting transfer credits for general education requirements.
Connecting with University academic departments, community colleges, and programs abroad to facilitate students' transferring to Stony Brook.
Referring you as needed to appropriate academic and student support services.
Fostering a respectful advisor-advisee relationship that focuses on you as a unique individual.

As an advisee, your important responsibilities include:

Familiarizing yourself with the   Stony Brook Undergraduate Bulletin  and the Academic and Transfer Advising Services website before seeking academic advice.
Becoming knowledgeable about and adhering to Stony Brook academic policies, procedures, and deadlines.
Preparing for advising sessions with thoughtful reflection and honest self-assessment.
Following through on recommended steps identified during advising sessions.
Attending Academic and Transfer Advising Services special programs and events.
Accepting final responsibility for your decisions.

CORE VALUES :  To Educate, Empower, Inspire and Celebrate    ( Adopted  September 2018)