Skip Navigation
Spotlight
Jennifer Carter, recipient of the  President's Award to Distinguished Doctoral Students, comments on how  Stony Brook has helped Equip her for Success 
Stony Brooks Philosophy Department is a steadfast guardian of continental philosophy, a place that generations of students have come to study with some of the best philosophers worldwide. The mentorship of the faculty and staff allowed me to grow, to meet a variety of challenges as a thinker, and to develop a very special research plan addressing philosophical questions in an unusual and radical way. Read more of Jennifer's interview.

New Faculty Member 
Dr. Arindam Chakrabarti joins the Philosophy Department as the inaugural holder of the Nirmal K. and Augustina Mattoo Endowed Chair in Classical Indic Studies.  Dr. Chakrabarti is an internationally-renowned scholar in Indian philosophy, aesthetics, the philosophy of art, Buddhism, and philosophy of language. 
---
Summer in Italy!
Last summer, more than 15 current and former PhD students and faculty  presented and participated in the collegium.

News & Announcements
In a weighty decision, scientists prepare to redefine the Kilogram
Professor Crease, Department Chair & Professor, shared some concerns voiced throughout the community.  Read the full article on Digital Trends.
Understanding How Domestic Violence (Re)Shapes Identity: A Conversation with Jessica Sims
In a recent interview with Francisco Delgado, Jessica  discusses the value of interdisciplinary work, her concept of "existential captivation" that explains why some victims of domestic violence refuse to leave their attackers, and how her experience applying for the AAUW American Fellowship actually helped hone her research focus.   
Opinion  | Thus Faked Zarathustra
Steven Pinker isn't very enlightened in misreading Nietzsche.
A debate over the reading of famous philosopher Friedrich Nietzsche's writings pushed Professor Crease to write an OpEd discussing why taking words out of context is a huge threat. Read his piece in the Wall Street Journal.
Long Island Ethics Bowl
For the 9th year in a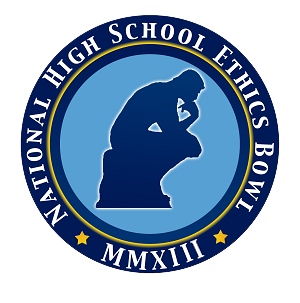 row, Stony Brook Philosophy participated as judges for the Long Island Ethics Bowl, organized by the Squires Foundation. This year, graduate students Katelyn Ellison , Delicia Kamins and James Sares , and Associate Professor Gary Mar judged the competitive yet collaborative event in which students analyze and discuss real-life, and timely, ethical issues.
---