Skip Navigation
PWR In the Spotlight
Spotlight on: Katherine Johnson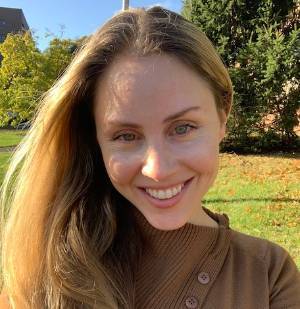 1. How did you become a writing teacher?
My first experiences as a teacher were in Buenos Aires, Argentina where I earned a certificate in Teaching English as a Foreign Language (TEFL) and taught conversational and business English. Every day, I traveled the city, piecing together a full schedule with students at MTV, IBM, Adecco, and Sherwin Williams. There I learned that teaching is an incredible way to encounter new people and new perspectives. I later entered a PhD program in English at the University of California, Riverside and began teaching composition my second semester. I've been teaching writing ever since, and still relish the exchange of ideas and energy. 
2. What inspires you?
As a writer, I'm most inspired by good books and good conversation. I think most clearly and creatively when I'm reading and writing. I've also never written an article that I didn't first talk about with a friend or colleague for hours. My students also inspire me to keep current and to continue learning.
3. What are some of your favorite experiences as a writing teacher? 
I taught a section of Writing 101 where the students became so bonded over the course of the semester. They were remarkably invested in each other's work and supportive of each other as people. It was a relatively small class, and by the end of the semester they were a true community of writers. Because of their camaraderie and compassion, they wrote some of the most honest and poignant student papers I've read.
4. What do you enjoy the most about your students?
Each of them are already experts on something, and I appreciate how much I learn from them. I really do value their unique experiential knowledge of the world and how they open my eyes to new perspectives. Also, as a generation, they will have to tackle so much, and their commitments and real desire to learn give me hope for the future.
5. What is the one thing that you hope your students take away and remember from WRT 102?
I hope that my former students are no longer intimidated by a blank page, that they are confident in their ability to analyze a rhetorical situation and break down the writing process into manageable steps. To me, part of this is recognizing that writing is not only a way to express your thoughts but also a way to develop them. 
6. Are you working on any new projects (either teaching plans or research or creative work) that you can share with us? 
Yes, I'm really looking forward to teaching a WRT 302 course on the Rhetoric of Surveillance in the spring semester. In part, this class is inspired by an article I'm writing for a special issue of the Journal of American Studies . It's tentatively titled, "Racializing Surveillance and Rebooting Society in Colson Whitehead's Zone One ."  I am also currently working on a book project, Characterizing Profiles: Data Surveillance and Literature in the Twenty-first Century .