Skip Navigation
PWR In the Spotlight
Spotlight on: Anna Cairney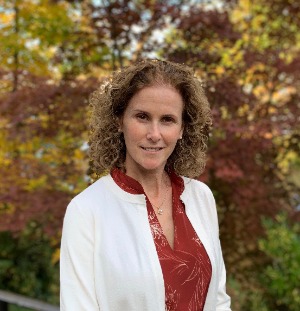 How did you become a writing teacher?I have always loved reading. As a child my mom thought it was important to keep a diary, but I wasn't interested in the usual cataloging of the day's event.  Instead, I would write down new or unusual words. I enjoy playing with language and manipulating words and phrases to shift meanings. My first career was as a high school English teacher, which morphed into a position at a literary agency, which lead me to return to school for my PhD focused on writing studies. 


What inspires you?One of the best parts about teaching writing is that I never stop learning; the topics my students research and write about seem to be endless. Just this last semester I learned about bias in medical textbooks, successful de-extinction efforts on large mammals, and the predatory marketing of sugar to children. I am inspired by learning and being a part of the learning of someone else. Although each semester has similarities, the very uniqueness of the students means that no class is the same. I enjoy that very much.


What are some of your favorite experiences as a writing teacher? Throughout the semester I get the opportunity to sit down with my students one-on-one to talk about their writing. Some of my favorite moments happen during these focused conversations. It has been my experience that when a writer has someone who really listens to what they are trying to convey and is truly invested in improving their text, they start to put more effort in their writing. It is a delight to see a student get excited about an idea, grapple with all the ways that idea could be developed, and then produce a polished piece or writing. 


What do you enjoy the most about your students?I enjoy their actual presence and how they mature from quiet listeners to involved writing workshop participants. A couple of weeks into the semester, after we have submitted some lower stakes and/or narrative writing, they really start to engage with each other. For many of the writing assignments, we read each other's drafts an offer input. At the beginning of the class there is usually a hesitation on the part of author when we look at their unformed writing, but by the end most of them have matured into a willingness to be "wrong." I thoroughly appreciate when they take risks and put their developing writing out there for peer input. It is enjoyable to read in their course reflections how much they learn from reading and working with other people's writing. I think it is so important to see that writing is not "perfect" the first time. 


What is the one thing that you hope your students take away and remember from WRT 102? I hope my students remember that it is okay when the first draft is just a mess of words. I tell them to set it down and don't look at it for a few days, then pick it back up and pull out the moments of clarity; use those to write a new draft. Repeat until each paragraph demonstrates exactly what you're thinking. Finally, trust that this process works. Of course, that is what I hope they'll remember, but I imagine it is more likely they will remember the stories. And that's okay too, narrative is a powerful tool. 


Are you working on any new projects (either teaching plans or research or creative work) that you can share with us?  In the months ahead I have a couple of projects I am working on. First, I am revising a couple of chapters in a manuscript I submitted to a publisher. The work focuses on "editing" and variances of the word's definitions. In the 1970s there was a split with the way the word was defined in publishing verses in composition scholarship. I am working to bridge the split by examining how editing is practiced in trade publishing comparted to a school setting in the hope of offering healthy editorial practices for the classroom, the writing center, and between scholars. Second, I am developing a new course on the Principles of Editing. I am excited to explore editorial theory and then put into practice the learned principles.