Skip Navigation
Terry Alexander Award 
Every year an undergraduate receives the Terry Alexander Award, honoring the mother of Courtney Alexander, a Women's Studies major who graduated in 2006. Terry was diagnosed with multiple sclerosis in 1982, and worked to raise awareness about the disease until her death in 2006. This award is given annually to a graduating major in Women's and Gender Studies, who has completed the Gender, Sexuality, and Public Health track, and is interested in a career in health care and/or health advocacy.
         Terry Alexander Award Recipients 
            2009    Janice Lorenzana
            2010    Diana Gonzalez
            2011    Sarah Rooney 
            2012     Lindsay Maurin
            2013     Jaclynn Chen
            2014     Suhaira Choudhry  
            2015    Ascheley Charles 
            2016    Raven Dorsey
            2017    Carinna Emilio 
         Carinna Emiilo with the Alexander Family                      2018    Maylene Navarra & Talissa Tejada
                                                                                                                 2019   Isha Joshi
                                                                                                                 2020   Nic Grima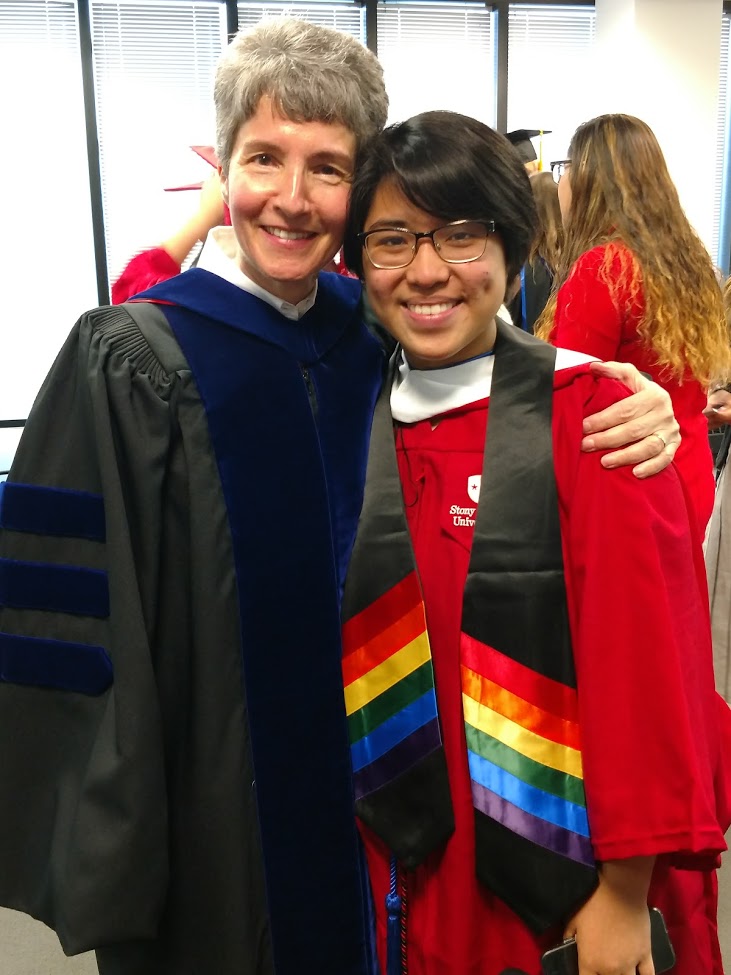 Professor Mary Jo Bona & Maylene Navarra                                     Talissa Tejada & Professor Melissa Forbis
  University Recognition of WGSS Students
Academic Achievement Award  given by the Division of Campus Residences & Division of Student Life. Recognizes outstanding undergraduates who have earned a perfect 4.0 GPA for four semesters.
2017 - Nicole Lado
Academic Excellence Award  given for academic accomplishments that go beyond the classroom experience. 
2018 - Brianna Rodriguez and Nicole Lado
2020 - Jeannette Blanchette 
 Provost's Award for Academic Excellence
2020 - Elizabeth Varghese 
Community Service Award
given to s
tudents who have given generously of their time, serving in various capacities, for the benefit of the University and surrounding community
                                        Nicole Lado                                                                         Professor Lisa Diedrich and Nicole Lado