Skip Navigation
UNITI Cultural Center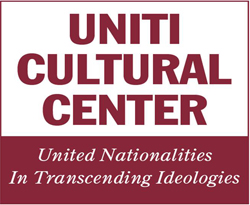 The Office of Multicultural Affairs provides coordinates and oversees the UNITI Cultural Center (UCC), a multicultural center promoting diversity and inclusion within the Stony Brook community.  The UCC was established in 1978 and is based upon its central mission, which is reflected by the acronym UNITI, for  "United Nationalities in Transcending Ideologies." The UCC has a conference room/multipurpose space that student organizations and campus departments can use for their meetings and cultural programs. There also is a comfortable, open lounge where students can relax while studying or where cultural events can be held. The UNITI Cultural Center is located at Room 169 of the Student Activities Center (First Floor).
For more information, contact the Office of Multicultural Affairs at  multiculturalaffairs@stonybrook.edu or call (631) 632-7320.
---
Hours of Operation (Spring 2020)
Regular Hours of Operation
Monday - Thursday, 10 AM - 11 PM
Friday, 12 PM - 5 PM
Saturday, 12 PM - 5 PM
Sunday, 5 PM - 11 PM  
Closed March 13 - 22 for Spring Break. Reopens March 23 at 10 AM.