Skip Navigation
About Us
ANNOUNCEMENT:
Congratulations to our very own, Lynda Perdomo-Ayala on being named a Fellow of SUNY Hispanic Leadership Institute! Read more.
Hispanic Heritage Month Celebrates 32 years at Stony Brook!
Hispanic and Latino Americans have made distinguished contributions to the United States in all major fields, such as the military, music, literature, philosophy, sports, business and economy, science and politics.  ... MORE 
Main Events
On November 1, 2021 we held the Hispanic Heritage Month Closing Ceremony 32nd Annual Awards with keynote speaker: Alejandra Y. Castillo, U.S. Assistant Secretary of Commerce for Economic Development.   First, we want to congratulate all award winners! Second, we want to thank all the departments, units and individuals that continue to supported the HHM closing ceremony by attending and/or buying tables and those that supported all the programs through the month celebration.    More news...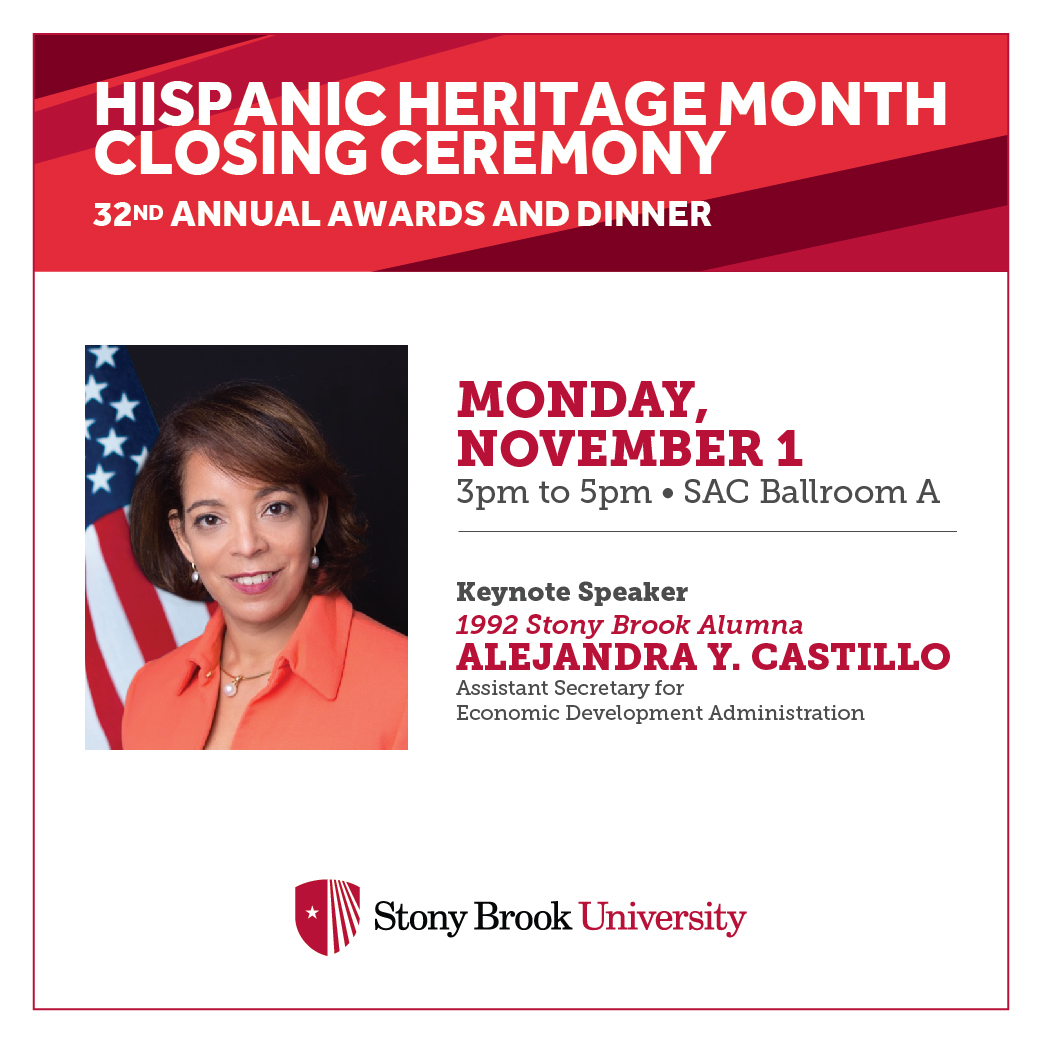 •Thank you to all those that donated to the         BASKET Raffle.   We had many winners and it was a nice highlight of the evening. Proceeds suppport SBU student scholarships.
•