Skip Navigation
Welcome
Welcome to our website! The Office of Multicultural Affairs has begun an  exciting year of programs, services, learning experiences, and opportunities that celebrate diversity  and promote greater inclusion for all members of the Stony Brook University campus!
We are dedicated to helping Stony Brook University maintain an all-inclusive campus community where diversity is valued and celebrated, and where multicultural learning is promoted. 
LGBTQ* SERVICES
As a unit of the Office of Multicultural Affairs, LGBTQ* Services provides a variety of resources, and activities to support LGBTQ* students and promote LGBTQ* inclusion in all aspects of the University. The Stony Brook University community is invited to experience the new LGBTQ* Center, located on the 2nd Floor of the West Side Dining Building. The Center is a 1,967 square-foot facility, that features a multipurpose lounge and a collaborative learning space for students to rest, study, relax with friends, and make new connections.
News & Announcements
CALL FOR WORKSHOP PROPOSALS
Interested Stony Brook students, faculty, and staff can click here  to submit workshop proposals by October 1 (early submission deadline).
CONFERENCE REGISTRATION NOW OPEN!
Stony Brook students, faculty, and staff welcome. Click here  for details and to register by  October 1. 
---
 
Make a difference. Change your world.
THE SOCIAL JUSTICE LEAGUE
A six-week certificate program to enhance your skills in diversity, social justice, and leadership. 
Click here  for more information and 
register online by  September 20.
---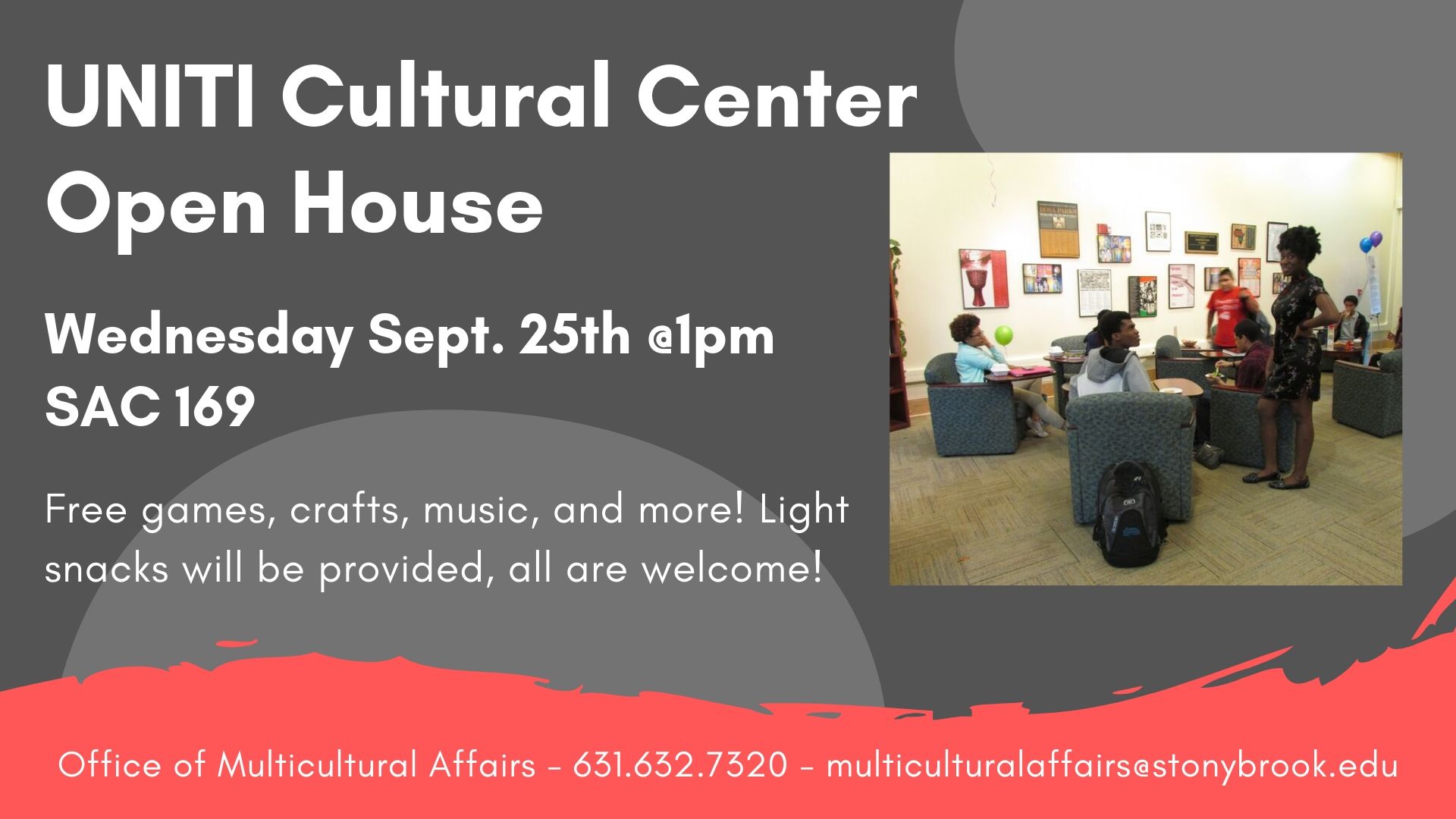 Wednesday September 25th 1pm - 2:30pm
Stop by for free games, crafts, and music to learn more about the UCC and what the OMA does!