Skip Navigation
Welcome
Welcome to our website! The Office of Multicultural Affairs provides programs, services, learning experiences, and opportunities that celebrate diversity  and promote greater inclusion for all members of the Stony Brook University campus!
We are dedicated to helping Stony Brook University maintain an all-inclusive campus community where diversity is valued and celebrated, and where multicultural learning is promoted. Please visit our website often. 
UNITI Cultural Center
The Office of Multicultural Affairs coordinates the UNITI Cultural Center (United Nationalities in Transcending Ideologies or UCC), a multicultural center for promoting diversity, inclusion, and multicultural education for  the Stony Brook community.  Stay tuned and plan to join us when the  UNITI Cultural Center opens later this year.   
LGBTQ* SERVICES  
As a unit of the Office of Multicultural Affairs, LGBTQ* Services provides a variety of resources and virtual activities to support LGBTQ* students and promote LGBTQ* inclusion in all aspects of the University. The Stony Brook University community is invited to experience the LGBTQ* Center, where students can connect, make new friends, learn, and be part of a welcoming environment. 
News & Announcements
JUNE IS PRIDE MONTH!
GET INVOLVED . . . 
Click here to read about how Stony Brook students help SUNY put 'PRIDE in ACTION'

Join SUNY 2022 PRIDE
Celebrating Pride and Inclusion!
Click here to see the SUNY 2022 
Pride Calendar of Events . . . and more!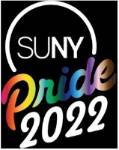 ---

"No person in the United States shall, on the basis of sex, be excluded from participation in, be denied the benefits of, or be subjected to discrimination under any education program or activity receiving Federal financial assistance."  Title IX of the Education Amendments of 1972 

June 23, 2022 marks 50 years since Title IX became law. Sometimes in gradual ways and occasionally in great lurches, the face of education in the United States has changed for the better because of Title IX.  To learn more about this landmark legislation, its historical moments, and Stony Brook University's initiatives to ensure that Title IX's promise for educational equity continues to move forward, visit the Office of Equity and Access website.