Skip Navigation

#StonyBrookStrong
RESEARCH
Stony Brook's multidisciplinary research -- close to home and across the globe -- has and will continue to transform the way we think about healthcare, energy and the environment, as well as the many global challenges we face.
Two thirds
of Stony Brook graduates complete a STEM or health degree
Since the COVID pandemic, Stony Brook launched more than
180
COVID-related studies
Stony Brook is among the
108
very high research activity
institutions in the Carnegie Classification of Institutions of Higher Education
---
Improve our understanding of the world and universe around us
As the world evolves, and the challenges we face become more complex, the need to understand the world around us has never been greater. At Stony Brook, the innovative research taking place across campus is igniting new understanding and knowledge every day.
Physicists and mathematicians at the Simons Center for Geometry and Physics are studying string theory and cosmology to answer fundamental questions about the nature of matter and the evolution of the universe.
At Stony Brook's Joint Photon Science Institute, investigation into the structure and properties of materials is solving an array of innovation puzzles, from designing better batteries to developing more effective medications.
The Center for Neural Circuit Dynamics is studying neural activity to better understand how the brain evolves during the learning process, and how it adapts to changes such as varied environmental conditions, neurodegenerative disorders, cognitive decline and drug addiction.

---
Deliver cutting-edge, research-based patient care
Stony Brook is a national leader in the translation of scientific discovery into research-based patient care, medical therapies and disease treatment and prevention.
Scientists in the Stony Brook University Cancer Center are applying their work in metabolomics, DNA damage response, genetics and biomarker discovery to advance our understanding of the origins of cancer and open new avenues for prevention and treatment.
Stony Brook faculty from 45 academic departments, from chemistry to engineering, are rapidly translating innovative research into solutions that address the vast range of healthcare, psychosocial, behavioral and economic impacts of the COVID-19 pandemic.
Research in stem cell biology and regenerative medicine is being translated into stem cell-based platform therapies for lethal cardiac arrhythmias and other urgent healthcare challenges.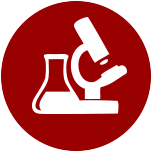 ---
Engineer solutions to society's most complex problems
From searching for treatments for Alzheimer's Disease to finding cleaner and more sustainable energy sources today, the solutions to society's most complex problems lie in the hands of the researchers and scholars at Stony Brook University.
The Center of Excellence in Wireless and Information Technology is developing remote and touchless monitors that enable seniors to live more safe and independent lives.
Researchers are using global climate modeling, Artificial Intelligence and satellite imagery to learn more about the effects of climate change on phenomena such as tropical cyclones, endangered wildlife populations and other environmental issues.
The departments of Biomedical Engineering, Psychiatry and Pharmacological Science are working together to better understand the relationship between inflammation in the brain and depression, with the ultimate goal of developing targeted interventions that may reduce inflammation and treat the symptoms of depression.