Skip Navigation

#StonyBrookStrong
MEDICINE
Now more than ever, it's clear that Stony Brook is a beacon for the best medical practices and breakthrough research that saves lives.
Throughout the COVID-19 crisis, our hospital has been treating the most — and the sickest — patients in our area. Our physician researchers are designing learning protocols and pursuing multidisciplinary approaches to better understand and treat the virus, leading to the best outcomes.
The Renaissance School of Medicine is the
NO.1
Ranked Public Medical School in the State of New York
9,000
medical professionals and staff cared for 5k plus patients
Stony Brook Hospital
ONLY
Level One Trauma Center in the Region
---
Protect healthcare workers as they fight to save lives
When COVID-19 hit Suffolk County, our doctors, nurses and staff courageously stepped forward to treat critically ill, highly contagious, patients.
Thanks to alumni, friends, faculty, staff and students, we were able to provide the protection our healthcare heroes needed so they could do their jobs without having to put their own lives at risk.
We need to continue to protect our frontline healthcare workers from COVID-19 and other infectious diseases. Additional philanthropic support will ensure that they never have to endanger their health and safety while they work to save others' lives.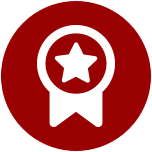 ---
Make breakthroughs in treatments and patient care for all New Yorkers
As an academic medical research university, Stony Brook is uniquely qualified to tackle some of society's biggest healthcare issues. The work being done to address the COVID-19 pandemic is just one example of the ways we are improving patient outcomes and saving lives by bridging the gap between academia and medicine.
Now more than ever, as healthcare disparities are increasing among underrepresented communities amidst growing global health crises, we need to double down on these bench-to-bedside efforts. With philanthropic support, we can invest in more multidisciplinary research and clinical trials that will address these disparities and improve outcomes for all New Yorkers.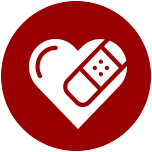 ---
Provide expert trauma care to Suffolk County's most critically injured patients
As the region's only hospital with a Level One Trauma Center designation, Stony Brook Hospital provides 24/7 advanced care for the most severely injured patients in Suffolk County.
Our team of trauma care experts provides a seamless continuum of care from injury and illness through rehabilitation. And our Hospital's academic alignment with Stony Brook's Renaissance School of Medicine drives research and innovation, leading to patient outcomes that are among the best in New York State.
As COVID-19 hit Stony Brook Hospital, our trauma care teams expertly managed the onslaught of critically ill patients, despite the scarcity of resources. We need your help more than ever, to make sure they are always protected and have every resource they need to manage future surges in capacity and increasingly severe illnesses and injuries.