Skip Navigation
This is a time when our world is rapidly changing and in need of answers.
It's also a time of political upheaval - of necessary questioning, action, doubt and hope. The power dynamics embedded in our country's political, economic, and social systems have also been present in higher education for centuries and have curtailed access to opportunity and advancement for many.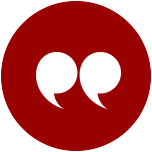 "Talent has always been equally distributed, but for far too long opportunity has not."
President Maurie McInnis
As a national leader in generating social mobility for our students, Stony Brook has long been committed to equity, diversity and inclusion. And as the world strives for a more just, equitable and humane society, we are more resolute than ever in that commitment.
We provide the pathway, but generous alumni and friends help pave the way.
Volunteering, mentoring, and yes financial contributions give students the means to create a better future for themselves — and for others, as the thought leaders and problem solvers we so desperately need.
Friends like you have invested in high-impact opportunities at Stony Brook such as the:
Black and Latino Alumni Network Endowed Scholarship
Equal Opportunity Program/AIM Fund for Excellence
David L. Ferguson Memorial Scholarship
Dr. Aldustus E. Jordan Underrepresented Minorities in Medicine Endowed Alumni Scholarship
First Alumni Endowed Scholarship
Please join our Stony Brook strong, equitable, diverse and inclusive community of difference makers.