Skip Navigation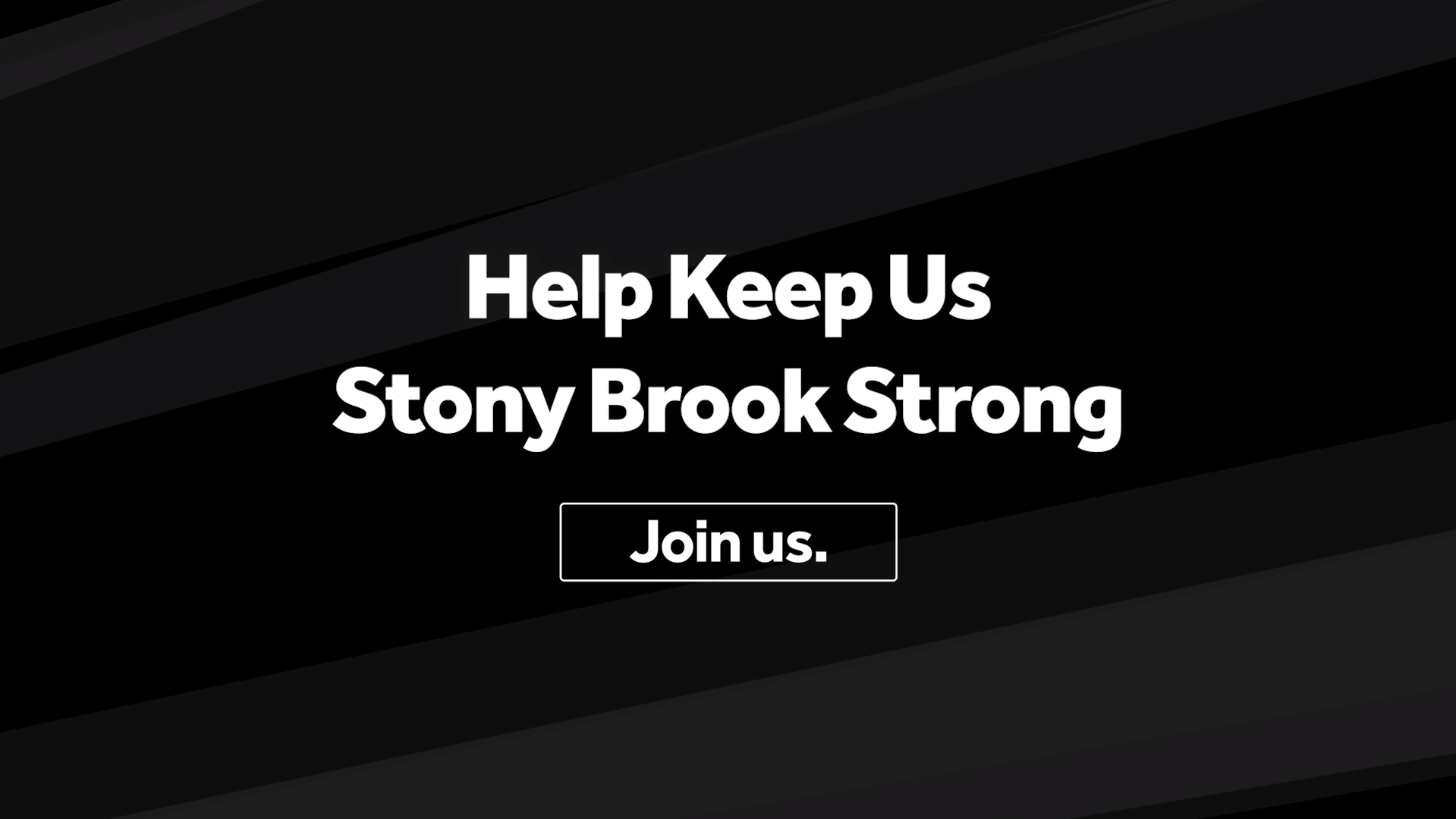 #Stony Brook Strong
Students
---
Seawolves are driven, talented, hardworking and ambitious. Many - over a third - are also first in their families to go to college, some overcoming remarkable odds to follow their dreams.
Your gifts help our students go further, faster by:
Helping wih tuition, room and board for the complete college experience
Providing emergency funds when they have nowhere else to turn
Offering support that helps students better compete for internships, grad school and jobs

#Stony Brook Strong
Medicine
---
Now more than ever, it's clear that Stony Brook is a beacon for the best medical practices and breakthrough research that save lives.
Your gifts help us treat, heal and give hope by:
Allocating critical dollars for ventilators, surgical gloves and gowns and N95 masks for healthcare workers.
Underwriting the research and clinical trials for best outcomes, including ones that reduce health care disparities among under represented minorities
Bolstering Suffolk County's only Level-One trauma center

#Stony Brook Strong
Research
---
Stony Brook's multidisciplinary research — close to home and across the globe — has and will continue to transform the way we think about healthcare, energy and the environment, as well as the many global challenges we face.
Your gifts help us explore and advance what we know about what's possible, such as:
Remote and touchless monitors that enable seniors to age at home more safely
Deploying artificial intelligence to study climate change and its impact on our future
The impact of social isolation on well-being; keeping the economy afloat while waiting for a vaccine; and a study on training for optimum online teaching and learning; are among the more than 40 current College of Arts and Sciences research studies
Equally, #Stony Brook Strong
---
Fuel funding for even more inclusiveness, diversity and equality opportunities for our students.