Skip Navigation
Our 2018 Conference Faculty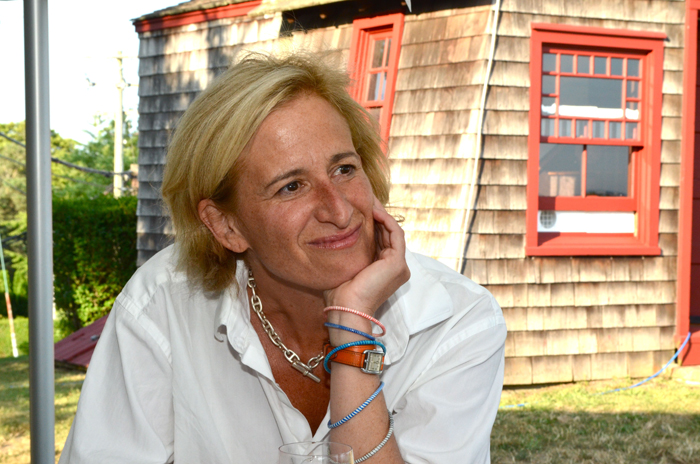 MELISSA BANK is the author of the best-selling story collections  The Girls' Guide to Hunt i ng and  Fishing and  The Wonder Spot. She received the Nelson Algren Award for short fiction from the  Chicago Tribune and holds an MFA from Cornell University. 
Her work has been translated into 33 languages.  
---
  BILLY COLLINS  is the author of 12 collections of poetry, most recently  The Rain in Portugal (Random House, 2016).   Others titles include  Aimless Love,  Horoscopes for the Dead,  Questions About Angels,   The Art of Drowning,   Sailing Alone Around the Room,   Nine Horses,   Ballistics and  Picnic, Lightning. He is also the editor of three anthologies:  Poetry 180: A Turning Back to Poetry,   180 More: Extraordinary Poems for Everyday, and  Bright Wings: An Illustrated Anthology of Bird Poems. His poems have been published in a variety of periodicals including  The New Yorker,   Harper's,   The Atlantic, and  The American Scholar, and his work appears regularly in  Best American Poetry. A Guggenheim Fellow and a New York Public Library Literary Lion, he is a Distinguished Professor at Lehman College, City University of New York, and a former Distinguished Fellow of the Winter Park Institute at Rollins College. He served as New York State Poet (2004-5) and United States Poet Laureate (2001-2003). He is a member of the American Academy of Arts and Letters. 
---
CORNELIUS EADY  is the author of several books of poetry, including the critically acclaimed  Hardheaded Weather, nominated for an NAACP Image Award,  Victims of the Latest Dance Craze, winner of the 1985 Lamont Prize from the Academy of American Poets, and  The Gathering of My Name, nominated for the 1992 Pulitzer Prize. With poet Toi Derricote, Eady is co-founder of Cave Canem, a national organization for African American poetry and poets. He is the recipient of an NEA Fellowship in Literature, a John Simon Guggenheim Fellowship in Poetry, a Rockefeller Foundation Fellowship to Bellagio, Italy, and The Prairie Schooner Strousse Award.
---
AMY HEMPEL   is the author of four story collections, including  Reasons to Live, At the Gates of the Animal Kingdom, Tumble Home , and   The Dog of the Marriage .   The New York Times  named   The Collected Stories of Amy Hempel  one of the Ten Best Books of 2006. A 2017 inductee to the American Academy of Arts and Letters, Hempel is a member of the American Academy of Arts and Sciences, a Guggenheim Fellow, and is the recipient of the Hobson Award, a USA Fellowship grant, the Rea Award for the Short Story, the PEN/Malamud Award for Short Fiction, and the John William Corrington Award for Literary Excellence from Centenary College. Hempel is a founding board member of the Deja Foundation, which offers direct assistance to dogs rescued from high-kill shelters, empowering small rescue organizations to support sustainable adoptions.
---
LUCAS HNATH 's Tony-nominated  A Doll's House, Part 2  premiered on Broadway in 2017. Other  plays include  Hillary and Clinton  (Victory Gardens);   Red Speedo  (New York Theatre Workshop);   The Christians  (Playwrights Horizons, Humana Festival);   A Public Reading of an Unproduced Screenplay About the Death of Walt Disney  (Soho Rep);   nightnight  (Humana Festival),   Isaac's Eye  (Ensemble Studio Theatre);   Death Tax  (Humana Festival, Royal Court Theatre). He has been a resident playwright at New Dramatists since 2011. A member of Ensemble Studio Theatre and a New York Theatre Workshop Usual Suspect, he has received the Kesselring Prize, a Guggenheim Fellowship, the Whiting Award, two Steinberg/ATCA New Play Award Citations, an Outer Critics Circle Award for Best New Play, and an Obie. His work is published by Dramatists Play Service and Overlook Press.
---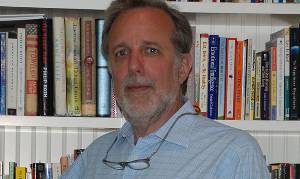 ALAN KINGSBERG  received his MFA from NYU's Tisch School of the Arts where his film  Minors  won an Academy Award as the top student film in the US. His television work includes writing the ACE Award-winning documentary   Buy Me That  for HBO, and writing and producing the BAFTA-nominated animated series   Cubix  for FOX. Kingsberg has also written for   Law & Order: Criminal Intent,   and kids' classics like   Are You Afraid of the Dark? , S hining Time Station   and   Doug.  He was a showrunner on five animated series for Fox, The CW and Cartoon Network, including the hits   Cubix, Pokemon Chronicles   and  Winx Club.  He has written or produced over 250 half-hours of television for major broadcast and cable networks and has written feature films for Disney and Universal Pictures. He is currently writing on a new Netflix Original animated series.
---
  MATTHEW KLAM 's novel Who is Rich?  was named as a notable book by both  The New York Times and The Washington Post in 2017. Klam is also the author of   Sam The Cat, a finalist for the   Los Angeles Times  Book of the Year and also a   New York Times  Notable Book. He's the recipient of an O. Henry Award, a Guggenheim Fellowship and a Whiting Writer's Award.
---
MEGAN McCAFFERTY  has written professionally about adolescence for two decades. She is best known for Sloppy Firsts and four more novels in The New York Times-bestselling Jessica Darling series for teens. In 2018, her stage adaptation of Sloppy Firsts premieres at Round House Theater. The first book in her MG series,  Jessica Darling's It List: The (totally not) Guaranteed Guide to Popularity, Prettiness & Perfection, was made into a movie in 2016. Her work, including the futuristic satires Bumped and Thumped, is published in fourteen languages and has earned honors from ALA and NYPL. A former writer and editor for teen magazines, Megan is a volunteer for HiTOPS adolescent health education center and a Princeton University Community Fellow. 
---
  SHARON OLDS' most recent poetry collection is called  Odes.  Her numerous honors include a National Endowment for the Arts grant; a  Guggenheim Foundation Fellowship; the San Francisco Poetry Center Award for her collection,  Satan Says (1980); and the Lamont Poetry Selection and the National Book Critics Circle Award for  The Dead and the Living (1983). Named New York State Poet Laureate (1998 – 2000), Olds teaches graduate poetry workshops at New York University and the writing workshop she helped found at a 900-bed state hospital for the severely disabled (now in its 30th year). She is a Chancellor of the Academy of American Poets and a member of the American Academy of Arts and Science. Her poetry collection,  One Secret Thing, was a finalist for the T. S. Eliot Prize & the Forward Prize, and her collection,  Stag's Leap (2012), was named one of Oprah's Favorite Reads of 2012 and won the T.S. Eliot Prize, and also the 2013 Pulitzer Prize for Poetry. In 2014, Sharon Olds was awarded the Donald Hall-Jane Kenyon Prize in American Poetry. In 2015 she was elected a member of the American Academy of Arts and Letters. 
---
  ROGER ROSENBLATT , whose work has been published in 14 languages, is the author of five New York  Times Notable Books of the Year, and three  Times bestsellers, including the memoirs,  Kayak  Morning,  The  Boy  Detective, and  Making  Toast, originally an essay in the  New  Yorker. He has also written six off Broadway plays, notably  Free  Speech  in  America, a one-person play that he performed at New York's American Place Theater, and was one of the  Times Ten Best Plays of 1991, as well as the screenplay for his bestselling novel,  Lapham  Rising, shooting scheduled to begin this summer, and starring Frank Langella and Candace Bergin. The Distinguished Professor of English and Writing at Stony Brook, he formerly held the Briggs-Copeland appointment in the teaching of writing at Harvard, where he earned his Ph.D. Among his honors are two George Polk awards, the Peabody and the Emmy for his work as an essayist at  Time magazine and on PBS; the Robert F. Kennedy Book Prize; a Fulbright Scholarship; seven honorary doctorates; the Kenyon Review Award for Literary Achievement; and the President's Medal of the Chautauqua Institution for his body of work. 
---
MARISA SILVER   is the author, most recently, of the novel Little Nothing, a   New York Times  Editor's Choice, and winner of the 2017 Ohioana Book Award for Fiction. Her other novels include   Mary Coin , a   New York Times  Bestseller and winner of the Southern California Independent Bookseller's Award, and an NPR and BBC Best Book of the Year,   The God of War , which was a finalist for The   Los Angeles Times  Book Prize for fiction, and   No Direction Home . Her first collection of short stories,   Babe in Paradise   was named a   New York Times  Notable Book of the Year and was a Los Angeles Times Best Book of the Year. When her second collection,   Alone With You,  was published,   The New York Times  called her "one of California's most celebrated contemporary writers." Winner of a 2017 Guggenheim Fellowship for the Creative Arts, Silver's fiction has been included in   The Best American Short Stories , the   O. Henry Prize Stories , as well as other anthologies. She teaches at The MFA Program for Writers at Warren Wilson.
---
  FREDERIC TUTEN  lived in South America and Paris, writing about Brazilian Cinema Novo and teaching at University of Paris 8. Among his novels are  The Green Hour,  Tintin in the New World, and  The Adventures of Mao on the Long March. He has written extensively about art, literature and film; acted in an Alain Resnais movie; taught with Paul Bowles in Morocco; co-wrote the cult classic   Possession; and, along the way, earned a PhD in literature, a Guggenheim Fellowship, and an award from the American Academy of Arts and Letters. 
His most recent book,   Self Portraits: Fictions, is a collection of interrelated short stories. He has been awarded three Pushcart Prizes as well as the O. Henry prize.