Skip Navigation
Program Information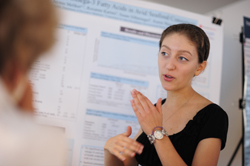 Established in 1984 as an outreach program for local high school students, the Simons Summer Research program now attracts applicants from all across the country to the Stony Brook campus: Simons Fellows are matched with Stony Brook faculty mentors, join a research group or team, and assume responsibility for a project. The Simons Fellows conclude their apprenticeship by producing a written research abstract and a research poster.

In addition to learning valuable techniques and experiencing life at a major research university, Simons Fellows attend weekly faculty research talks and participate in special workshops, tours and events. At the closing poster symposium, students are presented with a stipend award.
The Simons Summer Research Program is supported by the Simons Foundation.
*Students apply while they are currently in their junior year of high school (11th grade)- and participate in the program in the summer before senior year. 
Eligibility
Students interested in science who have demonstrated independence, creativity and an aptitude for doing hands-on work are especially encouraged to apply.

Applicants must currently be in their junior year (11th grade) of high school at the time of applying; must be US citizens and/or permanent residents; and must be at least 16 years of age by the start of the program.
(no exceptions )
Dates of Program
June 27, 2022 - July 29, 2022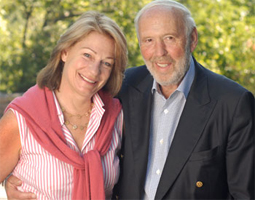 We are grateful for the continued sponsorship of Drs. James & Marilyn Simons and the Simons Foundation.  


Related news: read about Dr. Marilyn Simons, honoree at 2019 Stars of Stony Brook Gala,  here.