Skip Navigation
WELCOME FROM executive DIRECTOR MAGDALENE BRANDEIS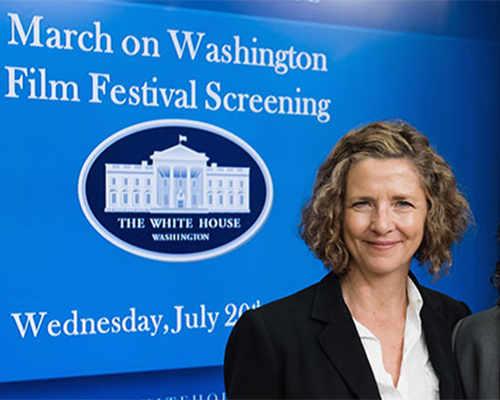 When you become a part of our MFA Programs in Film and Television Writing, you join a community of world-class filmmakers: directors, television writers, screenwriters, and producers who gather together in a cutting edge/urban arts incubator.  
Led by legendary producer, Artistic Director Christine Vachon of Killer Films and our stellar faculty, our mission is to train students in all forms of visual storytelling.
Television WRITING WITH ALAN KINGSBERG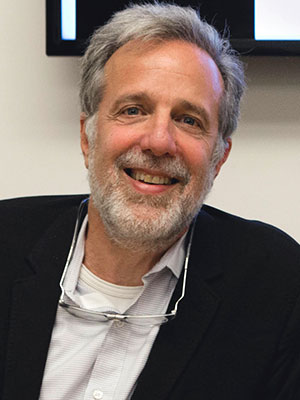 Our MFA in Television Writing is among the most comprehensive in the world. Students will graduate with a portfolio of three original pilot scripts; they will also write, direct and produce a micro pilot for an original web series. Additionally, students will learn how to work in collaborative writers rooms with working showrunners to break stories and build season arcs on both open-ended and limited series. Upon graduation, MFA students will be ready to break in and thrive in professional writers rooms as well as succeed as content creators.

Film news during the Coronavirus
Amazing conversations with heavy hitters about independent film directing in the new world.
Tips from the Writers Room
Writers and showrunners share tips about working in professional writers rooms
NEWS & ANNOUNCEMENTS
LILLY, EXECUTIVE PRODUCED BY SIMONE PERO, will star Patricia Clarkson in the lead role as Lilly Ledbetter
TRAILER FOR 'TRANS IN TRUMPLAND' produced by Jamie DiNicola is released, series to debut Feb. 25 on Topic
SBU ANNOUNCES THE MFA IN TV WRITING, the first in the SUNY system
TOM OF YOUR LIFE, produced by James Sharpe, won awards at several film festivals
STUDENTS LISA THOMAS AND PARKER COWDEN are working on the new Netflix show, Headspace Guide to Meditation
KILLER FILMS' LATEST PROJECT will be Billy Porter's directorial debut, 'What If?'
CONOR DEMMETT AND ZHOUGA RENQING took first prize for their Dogme project in the SUNY PACC competition
VIDEO DIRECTED BY LISA THOMAS for The Dust Bowl Faeries is out and turning heads
JARED SZAFMAN WON THE GOLD PRIZE at the 2020 Page International Screenwriting Awards for his drama pilot, RX
VARIETY SPOKE WITH CHRISTINE VACHON about Killer Films' 25 years of 'exemplary indie cinema'
IN THE LOOP is the new monthly newsletter for the Film and TV Writing program. Read the latest edition!

JAMES EVANS AND AMY GAIPA are co-producing the Mastic Beach Mini Indie Virtual Film Festival
JOHN KIM'S SHORT FILM has been selected to the Asian American International Film Festival

CHRIS ARNOLD'S SCRIPT, Cornerstone, won the Best Student Script Award
Facebook
Come Together, a collaboration between Film student Ashley Bello and TV Writer/Music composer Tamar Haviv, was selected to appear in the RVK Feminist Film Festival, held January 14-17, as part of their 2021 Sister Awards.
Tamar describes Come Together as, "A call to action for coming together with love, kindness, and compassion for one another. Mental Health impacts everyone and I hope this song brings you a bit of light in the darkness."
Tamar is honored to have partnered with Melissa Etheridge's #EtheridgeFoundation, an organization supporting research and treatment for underlying mental health issues in conjunction with drug addiction. The single is available on all streaming/download platforms! #nationalsuicidepreventionmonth #musicvideo #cometogether #filmprojects