Skip Navigation
TV Writing Open House
October 16, 2023 at 6:30 p.m. in person
Stony Brook Manhattan Center for Creative Writing and Film, 535 Eighth Avenue, NYC
Special guest Debora Cahn, showrunner of The Diplomat
Television WRITING WITH ALAN KINGSBERG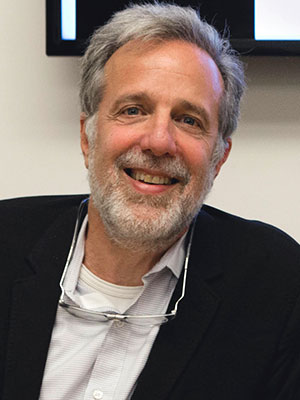 Our MFA in Television Writing is among the most comprehensive in the world. Students will graduate with a portfolio of three original pilot scripts; they will also write, direct and produce a micro pilot for an original web series. Additionally, students will learn how to work in collaborative writers rooms with working showrunners to break stories and build season arcs on both open-ended and limited series. Upon graduation, MFA students will be ready to break in and thrive in professional writers rooms as well as succeed as content creators.

WELCOME FROM executive DIRECTOR MAGDALENE BRANDEIS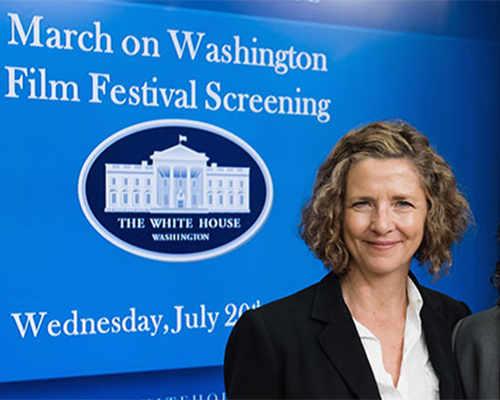 When you become a part of our MFA Programs in Film and Television Writing, you join a community of world-class filmmakers: directors, television writers, screenwriters, and producers who gather together in a cutting edge/urban arts incubator.  
Led by legendary producer, Artistic Director Christine Vachon of Killer Films and our stellar faculty, our mission is to train students in all forms of visual storytelling.
Learn all about Stony Brook Manhattan's MFA in TV Writing
Tips from the Writers Room
Writers and showrunners share tips about working in professional writers rooms
NEWS & ANNOUNCEMENTS
IN THE LOOP is the monthly newsletter for the Film and TV Writing program. Read the latest edition!
CHRISTINE VACHON was featured in Vanity Fair, which highlighted two of her latest films — Past Lives and May December — which could yield her first Oscar nomination.
Thesis student and regional filmmaker NATHAN KOVAR'S first year film has screened at 10 festivals and was nominated semi-finalist and award winner in 6 of those fests.
Thesis student GRANT HERSON, went into contract on his thesis feature with the production company Troma. His thesis feature will be an SB/Troma co-production.
Commited, LINA SORELLO'S first semester micro short won Best Student Short at the 2023 Chain Film Festival.
Alumna LISA THOMAS is the President and Co-Founder of Thin Edge Films. Her first year film screened in eight festivals, winning awards domestically and internationally. Her second year film screened in two international festivals. A directing class assignment received a "Best Short of the Capital Region" award and an end of semester assignment screened in two festivals, while her music video Lostin Timewon Best Music Video in five festivals.
CHRISTINE VACHON won honored with a career tribute at the Karlovy Vary Film Festival in July.
KILLER FILMS' MAY DECEMBER, directed by Todd Haynes, earned a standing ovation at Cannes, nets a Netflix deal
CHRISTINE VACHON was one of several indie producers and executives that discussed the challenges and opportunities in today's cinematic landscape for The Wrap:
PERRY BLACKSHEAR is set to direct Mindful, a horror feature starring Jenny Slate
SCREEN DAILY INTERVIEWED PAMELA KOFFLER about her life in the film business
ALUM YASMINE GOMEZ line produced Netflix doc on immigrant families, Split at the Root
SAVAGE LAND SCREENING IN NYC - Faculty Niav Conty was the award-winning cinematographer for the feature-length documentary
poster art
View the poster art for features that have come out of the MFA in Film program.