Skip Navigation
TV Writing Open House
October 16, 2023 at 6:30 p.m. in person
Stony Brook Manhattan Center for Creative Writing and Film, 535 Eighth Avenue, NYC
Special guest Debora Cahn, showrunner of The Diplomat
Directing
Introducing a focus on directing that brings together the best of the Indie Film World
"Our goal is to turn the traditional film school model on its head."
- Christine Vachon, Co-Founder, Killer Films and Stony Brook MFA in Film Artistic Director
Our Focus: Harnessing the Power of Image + Sound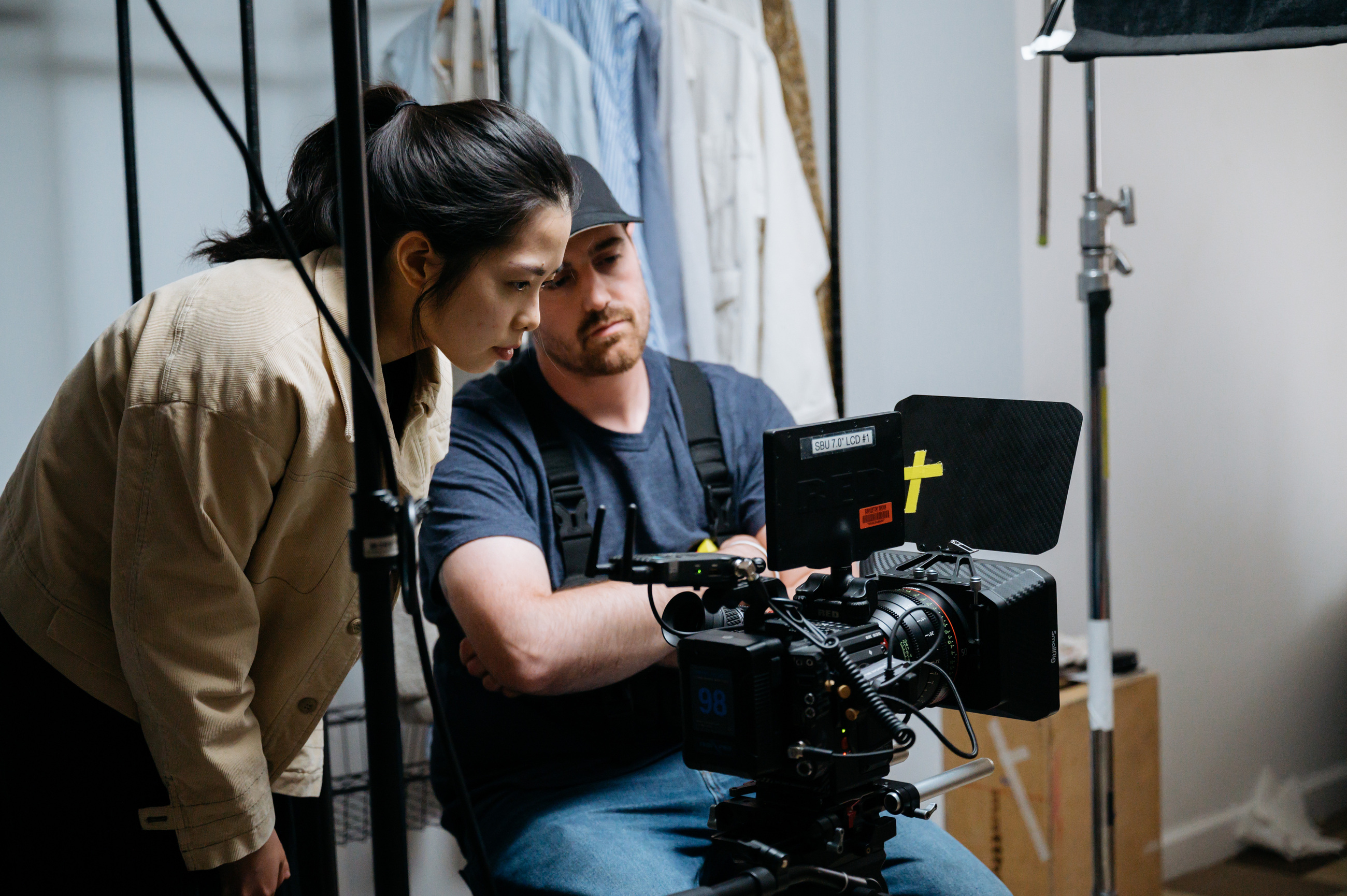 Year One
The focus of the first year is craft, collaboration, and inspiration. 

In Fall, and for this first semester only, the curriculum is lock-step. The students take The Master Class in Independent Film Production with Christine Vachon and Pamela Koffler where they learn invaluable industry information and make their short film pitches. Additionally, they take courses in writing the short film, directing, dogme, and study the tools of production.

In Spring, students work together to shoot scripts they wrote in fall, while choosing their own classes in screenwriting, film survey, editing, Acting for Directors, and Production I. The first year culminates with a first year screening early Fall semester.

Year Two 
The focus of the second year is developing a personal artistic vision.
Students continue to study craft in screenwriting, television writing, directing, and producing while they work on developing the longer form projects they wish to realize. For directors, Spring semester provides an opportunity to develop and shoot another film with greater freedom. 
The year culminates with a screening of second year films early Fall semester. 


Year Three
With a unique vision and clear plan for execution, thesis students direct projects of significant artistic merit - whether they be short films, webisodes, television pilots, or features (developed over the course of the third year in our microbudget feature course).  Students work with an advisor and present the finished film to an advisory board.


Meet some of our directing faculty: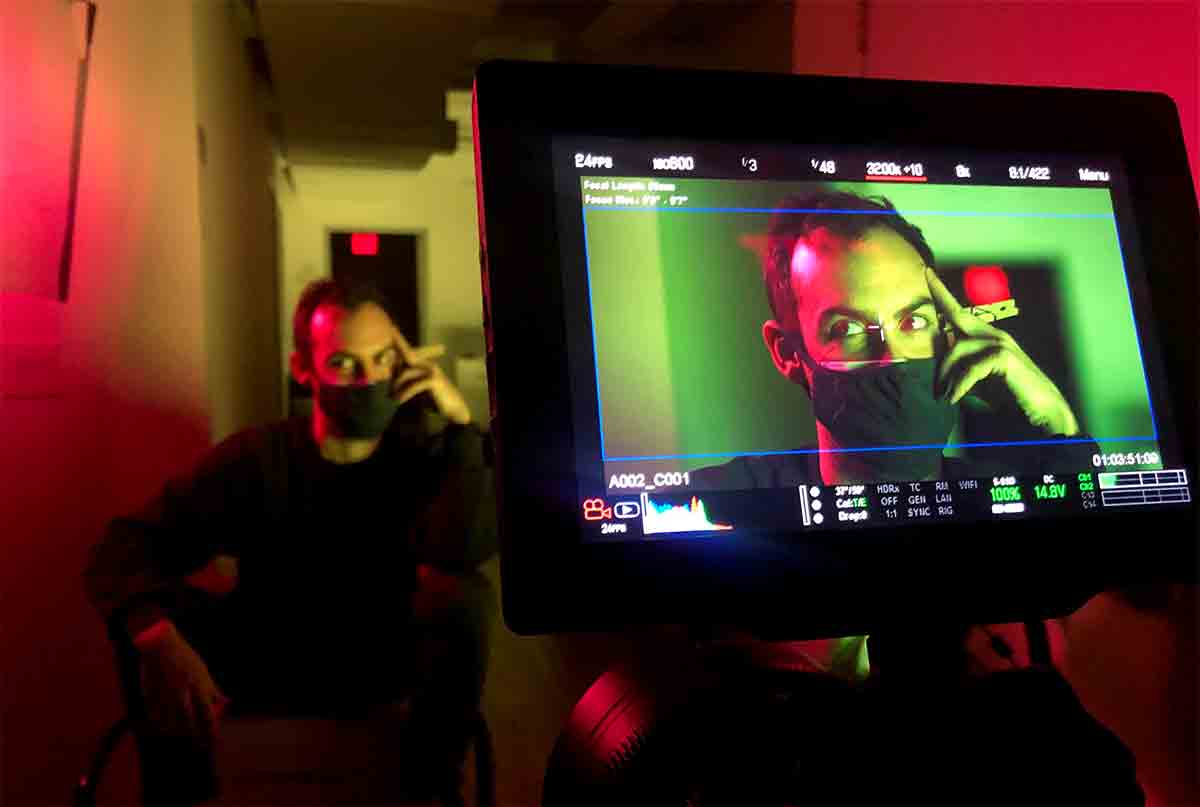 When performance, image, sound, and rhythm synchronize to create a great moment, all of the hardship of making films can slip away long enough for us to feel a unique sense of fulfillment.  - Niav Conty
"There is the chance for magic to happen on set." - Jennie Allen
"In filmmaking, collaboration is paramount. No one succeeds in this industry alone." - Perry Blackshear

"I LIVE for the editing room. Free of cameras, c-stands, traffic lock ups, cranky actors and frazzled crew!" - Jordan Roberts
Stony Brook University at the Manhattan Center for Creative Writing and Film, in partnership with legendary independent producers Christine Vachon and Pamela Koffler, co-founders of Killer Films, offer an MFA in Film. Inspired by Killer Films' 30-year, 100-film history of taking great original stories and turning them into some of the most beloved independent films, including this year's Past Lives and May December, and the Academy Award-favorites First Reformed, Carol,  Still Alice, Boys Don't Cry, and Far From Heaven, coupled with Lichtenstein Center's illustrious history of having one of the most prestigious Creative Writing & Literature programs in the country; this collaborative but rigorous film program is guiding aspiring artists to be creative, forward-thinking, entrepreneurial, and professionally relevant in today's world.
We bring some of today's top film luminaries to work with our students:
Todd Haynes: May December, Safe, Velvet Goldmine, Far from Heaven, I'm Not There, Carol, Dark Waters, The Velvet Underground
Alexander Payne: The Descendants, Nebraska
Jon Robin Baitz: Brothers and Sisters, West Wing
Peter Hedges: What's Eating Gilbert Grape, Dan in Real Life
Wash Westmoreland: Still Alice, Quinceanara
James Schamus: Eat Drink Man Woman, The Ice Storm, Crouching Tiger, Hidden Dragon
John Krokidas: Kill Your Darlings, Shame No More
Sebastian Silva: Nasty Baby, Crystal Fairy & the Magic Cactus, The Maid
Ramin Bahrani: Man Push Cart, Chop Shop, Plastic Bag, At Any Price
Ed Burns: Brothers McMullan, She's the One, Nice Guy Johnny
Mary Harron: I Shot Andy Warhol, Notorious Betty Page
Doug McGrath: Bullets Over Broadway, Nicholas Nickleby
Tom Kalin: Swoon
Susan Seidelman: Desperately Seeking Susan
To join our distinguished community of artists and visual storytellers, the first step is to apply:

Equipment
The program features an impressive range of industry standard camera, light, grip and sound equipment. Highlights include include the RED Epic-W, Canon C200, Canon Cine Prime Lenses, Zooms, Kino Flos, ARRI 4 and 3 Light Kits, Astra Lite Panels, Tascam and Zoom Field Recorders, RODE, AT and Sennheiser Shotguns, Countryman Lavs, Dollys, Sliders, and several one ton grip packages. Our edit lab includes 27" iMacs equipped with the Adobe Creative Cloud suite.

Be a part of the Stony Brook MFA in Film experience!