Skip Navigation
Welcome from the Program Director, Magdalene Brandeis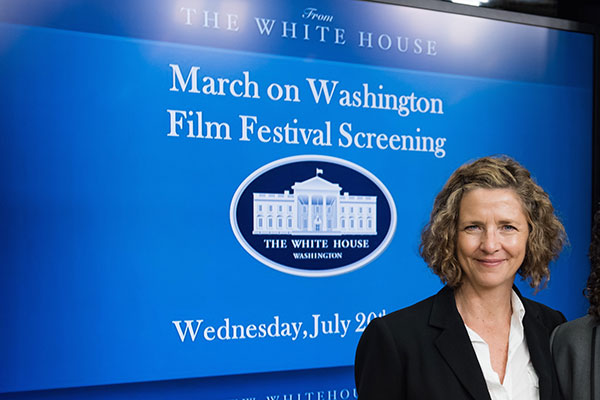 When you become a part of our MFA Program in Film and Television Writing, you join a community of world-class filmmakers: directors, television writers, screenwriters, and producers who gather together in a cutting edge/urban arts incubator.  Led by legendary producer Christine Vachon of Killer Films and our stellar faculty, our mission is platform agnostic. We train students in all forms of visual storytelling.
Stony Brook's MFA Program in Film grows out of Southampton Summer Writers Conference's 40-year legacy, Killer Films' 30-year record of making independent films, and Alan Kingsberg's 20-year history of building top television writing programs around the world. We offer dedicated tracks in screenwriting, television writing, directing and producing. Each track has its own immersive training and rigorous degree requirements. A core course — Acting for Writers and Directors — links the tracks and brings all the cohorts together at our Acting for Writers and Directors intensive, at a retreat on our 77-acre campus in Southampton.
No other program allows you the opportunity to study digital filmmaking and television writing at the core of the indie world — New York City — and in the heart of an elite east coast arts colony, Southampton — all at Stony Brook University state school prices!
We are very pleased to welcome applications from filmmakers and television writers from around the world into our MFA in Film.
To inquire about matriculating in Fall 2019, please contact Magdalene Brandeis at magdalene.brandeis@stonybrook.edu .