Skip Navigation
History
Dramatic changes in the film and television industries have opened a unique opportunity for Stony Brook to create a high-profile, innovative, MFAs. An MFA in Film, built around an association with  Christine Vachon and her production company, Killer Films, and an MFA in Television Writing, built by legendary television writing instructor, Alan Kingsberg.
Before Film and Television Writing, the MFA in Creative Writing and Literature offered screenwriting courses since its formation at Stony Brook in 2006.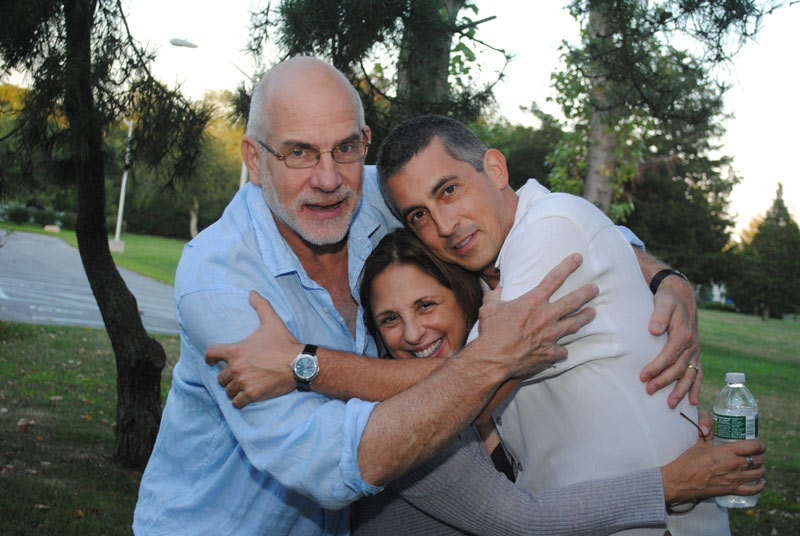 In 2008, Screenwriter/Producer Annette Handley-Chandler launched the Southampton Screenwriting Conference, a cluster of intensive, 3-credit, graduate-level writing workshops held every July, bringing to campus such luminaries as  Robert Benton (Kramer vs. Kramer, Bonnie and Clyde), Frank Pugliese (House of Cards, Copper, Borgia), Kenneth Lonergan (You Can Count On Me), film critic Molly Haskell, Gene Saks, actor Alec Baldwin, Peter Hedges (What's Eating Gilbert Grape), Alexander Payne (The Descendants, About Schmidt, Sideways),  and  Chris Weitz (About a Boy, New Moon—The Twilight Saga).
In 2012 we brought  Christine Vachon's Master Class in Independent Filmmaking to campus, and seized the opportunity to work with her to develop a stand-alone film program.
During its first iteration in Southampton in the summer of 2013, visiting guests included James Schamus, Tom Kalin, Rahmin Bahrani, Jane Berliner, Effie Brown, John Sloss, Doug McGrath, Ellen Kuras, Edward Burns, Tony Gerber, Mary Harron, Ilene Landress, Dylan Leiner, Ashley Havey, and more. The yield of this experiment in filmmaking was extremely high, with the resulting short films garnering awards at various film festivals around the country.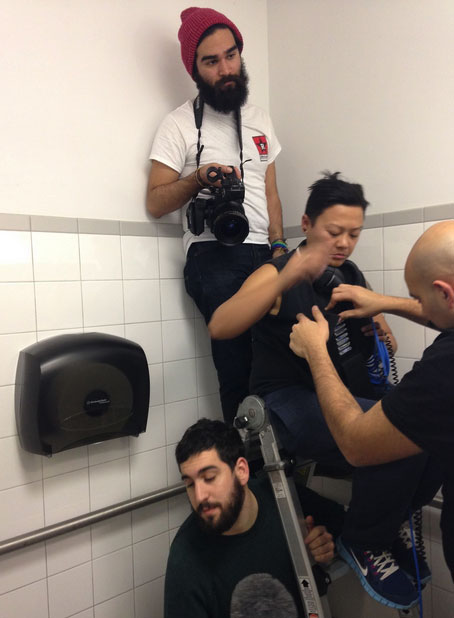 In Fall 2015, we admitted our first MFA candidates in Film at 385 Park Avenue South.
In Spring 2017, we moved to our new building at 535 8th Avenue. 
In Fall 2018, we launched our dedicated, fully-immersive track in Television Writing with Alan Kingsberg. In 2020, the SED approved the standalone MFA, which gives us the first singularly focused graduate Television Writing program on the East Coast.
The exorbitant cost of higher education is now drawing national attention. Those costs have always been a concern to students pursuing the arts. We're proud that at Stony Brook Southampton we can offer the kind of education that is typically available only to the one percent, at a price that the 99 percent can afford.
The Stony Brook Manhattan Center for Creative Writing & Film was established in Fall 2018. A loft-like commercial space in the Garment District, it has six classrooms and an open lecture hall. Students learn in small to medium-sized conference rooms, in which discussion is paramount. An extensive array of camera and staging equipment and the latest editing software is on hand for experiential instruction. The focus is hands-on creative production. By combining this urban creative experience with occasional coursework on the uniquely bucolic Stony Brook Southampton campus, the graduate students at the Center receive an unrivaled academic experience.
To find out about matriculating into the MFA Program in Film, visit our admissions page or CONTACT magdalene.brandeis@stonybrook.edu