Skip Navigation
COMING FALL 2020:
BA IN GLOBALIZATION STUDIES AND INTERNATIONAL RELATIONS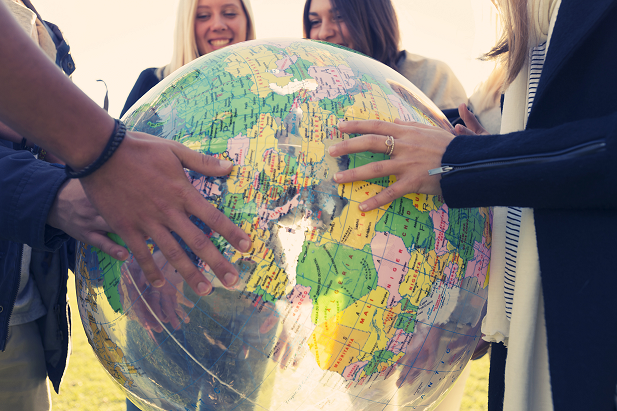 The Globalization Studies and International Relations BA is an interdisciplinary program that combines academic perspectives from the humanities, social sciences, natural sciences, and engineering to study, research, and create knowledge on globalization and trans-regional issues. The program's central objects of study are the emerging changes wrought to human communities by both historic and on-going processes of globalization. Globalization has brought a new level of complexity to traditional issues emerging from the interaction of human groups, cultural traditions, the environment, law, the economy and technology. This complexity has changed both the character of those traditional challenges and also enabled new potential solutions to them. The curriculum in this major encourages students to become critical examiners and engaged researchers of these interactions by focusing on global flows of commodities, traditions, diseases, knowledge, technologies, and people. Students will also focus on how these flows impact existing social, economic, and political inequalities.
As part of the BA, students complete a set of core courses that each combine theoretical and experiential components. Each student will choose a specific Global Interaction Area and a specialized Global Issues track. These will become the students' areas and issues of expertise as they tackle the complex set of phenomena associated with globalization. Students are required to either participate in a semester Study Abroad program or to complete a semester-long internship in an institution, business, or government agency that engages directly with the student's area and issues specializations. 
The Globalization Studies and International Relations BA will educate leaders in globalization issues, international service, diplomacy, and activism. The program will also prepare students to pursue graduate study in a wide variety of fields, from diplomacy and consulting to research journalism and social entrepreneurship.    
For more information, contact the Undergraduate Director of the Globalization Studies and International Relations Program, Dr. Andrea Fedi, at andrea.fedi@stonybrook.edu.