Skip Navigation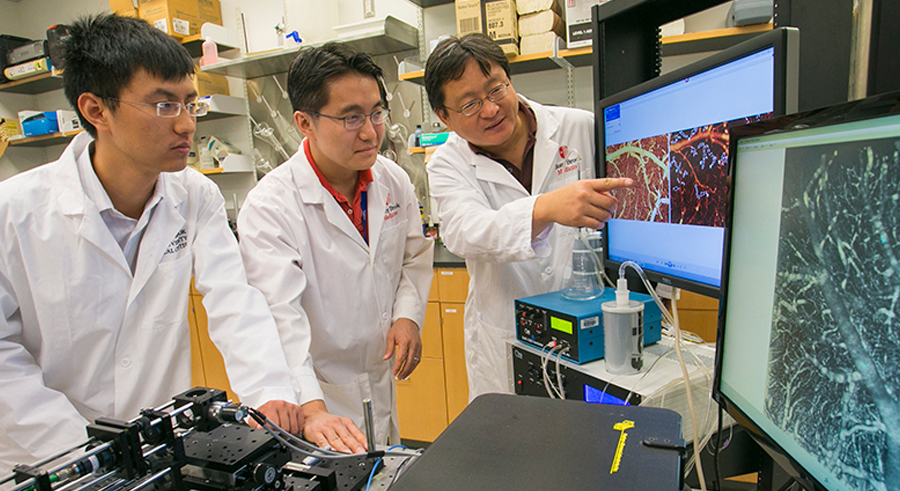 Investigators of the IEDM will focus on the following general topics:
Integrative analysis of multi-scale, multimodal imaging/sensor data (multi-scale sensor thrust)

Neuroengineering

Regenerative Medicine

Digital pathology and tumor microenvironment

Health systems data gathering and predictive modeling
The multi-scale sensor thrust is both an independent technology focused area of inquiry, work in this area is driven by and supports the remaining three applications focused thrusts. Examples of IEDM projects in thrusts 2,3 and 4 include development of brain chips to correct abnormal brain function, organ development approaches that recapitulate aspects of embryogenesis and regeneration, population based whole slide imaging studies of tumor microenvironment and cancer treatment response and   development of techniques and devices for personalized medical treatment and development of predictive modeling health care algorithms to be used in population health care, clinically integrated networks and to support risk stratification for providers and payors. In addition to the research activities, the IEDM will support shared resource activities needed to operate and support the imaging platforms, to store, manage and query the imaging data and derived data products and to carry out computations needed to generate data products and scientific results.