Skip Navigation
Tesla Science Center - Lifetime Achievement Award: Prof. Yacov Shamash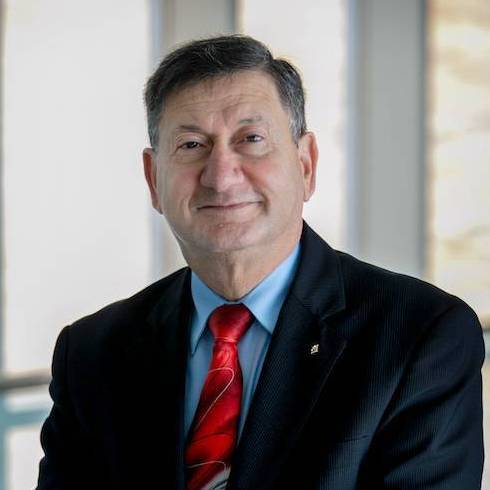 This award recognizes an individual that embodies Nikola Tesla's spirit of innovation and has worked over their career for the betterment of humanity.
HONORING: DR. YACOV A. SHAMASH (Life Fellow, IEEE) received the Ph.D. degree in electrical engineering from the Imperial College of Science and Technology, London, U.K., in 1973. He is a Professor of Electrical and Computer Engineering with Stony Brook University, Stony Brook, NY, USA, where he was the Founder of the New York State Center for Excellence in Wireless and in Information Technology, and the New Your State Center for Excellence in Advanced Energy Research and Technology.
He has previously served as the Vice President for Economic Development, the Dean of Engineering and Applied Sciences, and the Dean of the Harriman School for Management and Policy. Prior to joining Stony Brook University, he developed and directed the National Science Foundation Industry/university Cooperative Research Center for the Design of Analog/Digital Integrated Circuits and also served as the Chairman of the Electrical and Computer Engineering Department, Washington State University, Pullman, WA, USA.,Dr. Shamash serves on the Board of Directors of Comtech Telecommunications Corporation, KeyTronic Corporation, and Applied DNA Sciences, Inc.