Skip Navigation
SPIR Energy Lunch and Learn
The Strategic Partnership for Industrial Resurgence (SPIR), in partnership with the College of Engineering and Applied Sciences (CEAS) hosted the first in a series of Lunch and Learns for engineering students to interact with leading industry professionals. On November 8 at the Light Engineering building with support from the Department of Electrical and Computer Engineering, Dr. Lisa Chichura gathered 30 undergraduates, graduates and PhD students to learn from energy-focused engineers in the disciplines of electric vehicles, hydrogen, and battery storage.
After hearing about the SPIR-sponsored internships, presentations on applications of engineering skills to tangible energy projects were made. The speakers at this Lunch and Learn included Christopher A. Cavanagh, PE, Engineering Manager - Hydrogen, National Grid, Joe Ambrosio, President/CEO, Unique Electric Solutions, and Steven Chew, Engineering Manager, Bren-Tronics. Following the presentations, the speakers discussed future opportunities in the evolving energy workforce, aspects of entrepreneurship and start-ups, and ways their respective companies and technologies interacted. Remarked Mr. Cavanagh, "I loved talking to your soon-to-be PhD's afterward!"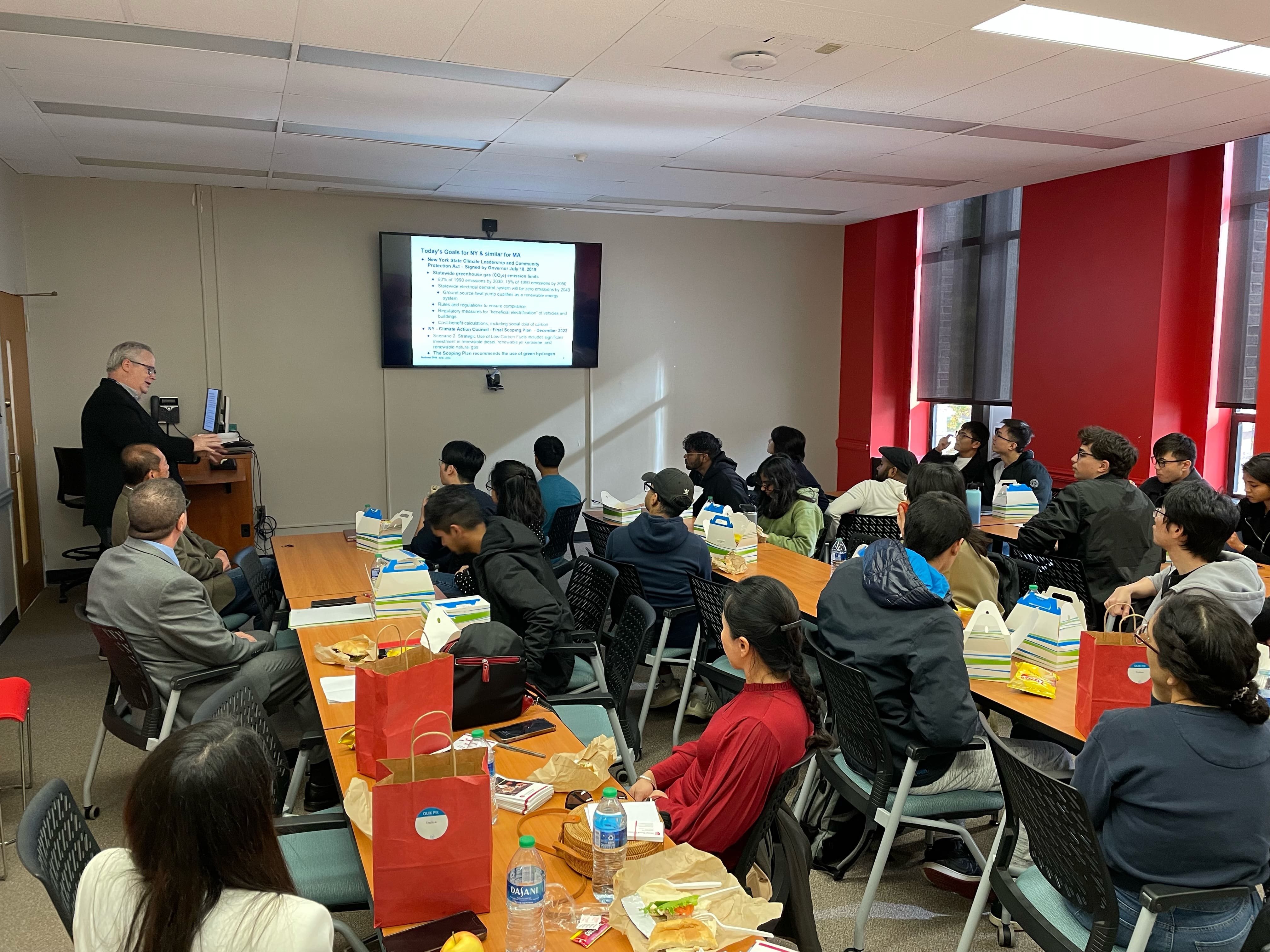 Feedback of the event included:
"This seminar was innovatively crafted to feed students with some of the insight regarding the ongoing industrial work, so that they can inspire themselves to gain critical skills to be better fitted in their future roles. Thank you!"
-Indrajeet (PhD, Material Science and Chemical Engineering)
"A good event to learn and interact with fellow like minded people working in the Electrical Engineering Industry."
-Siddhesh (Electrical Engineering)
Funded by SUNY, SPIR has been connecting Stony Brook students with Long Island-based companies in mutually-beneficial internships for nearly 30 years.