Skip Navigation
Previous Bridge to the Doctorate Fellows
Patricia Enmor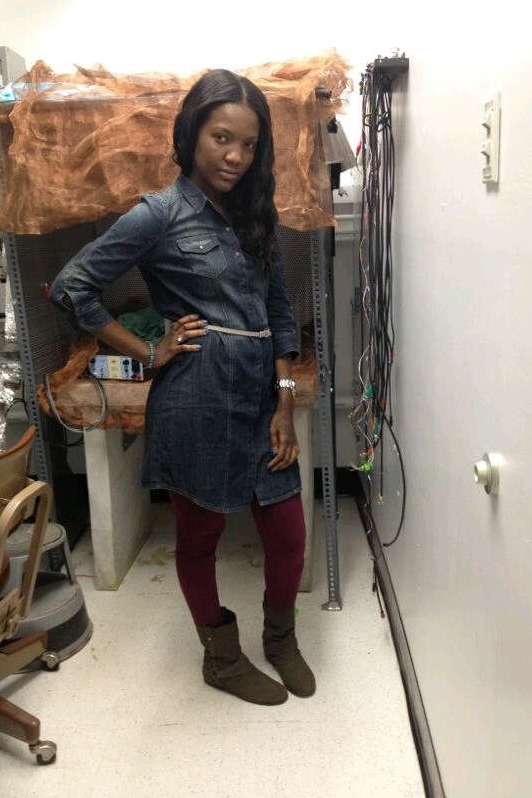 Ph.D. Student in the Department of Neurobiology and Behavior
Patricia is currently working with Dr. Craig Evinger. Her research focuses on the role of the cerebellum in controlling gain changes in blink circuit and how the basal ganglia regulate these changes. Besides research, her hobbies include listening to music, cooking, and reading. During her time at Stony Brook University, she hopes to accomplish her academic goals and eventually give back to her community.
Moises Guardado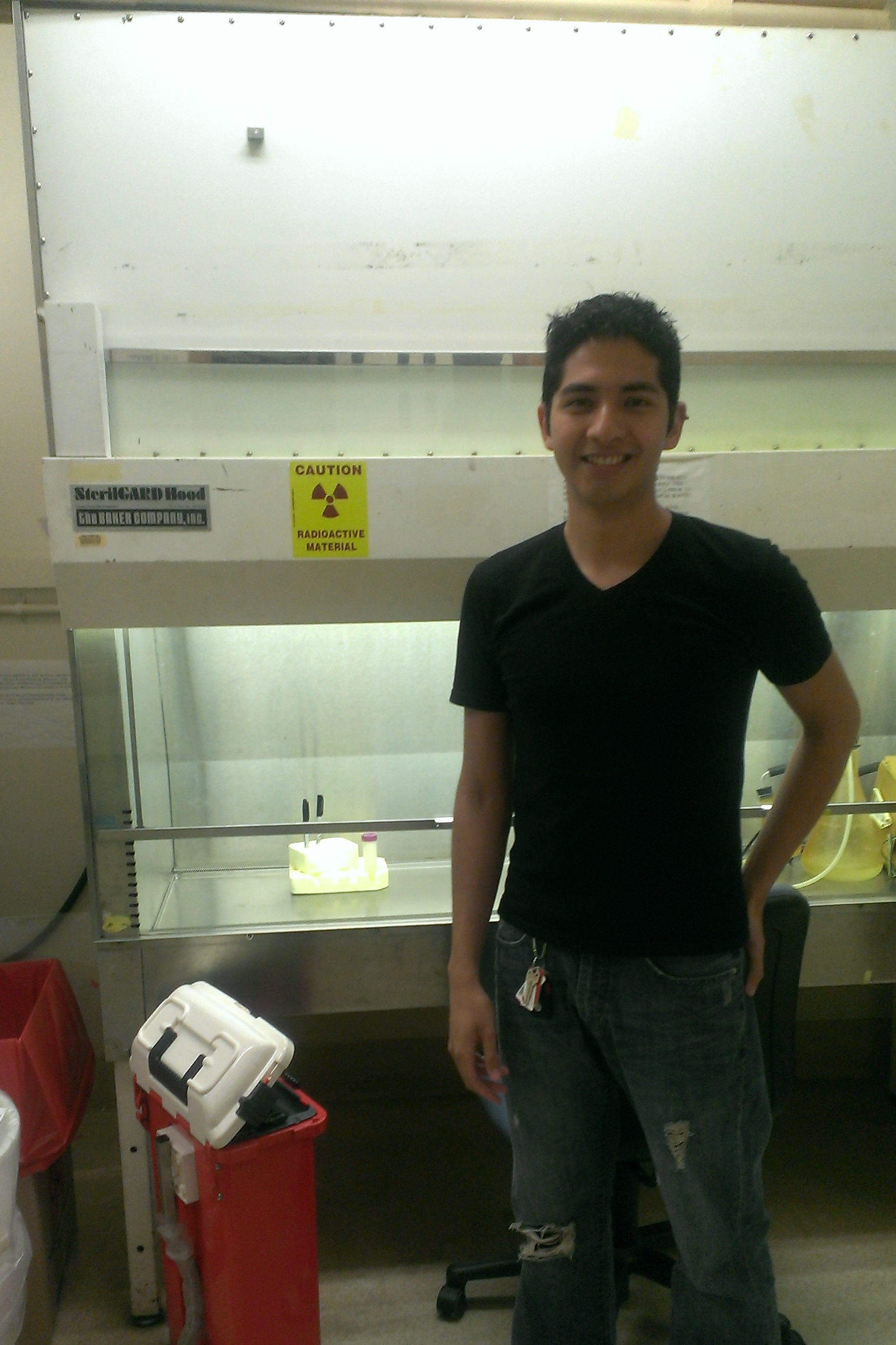 M.S. Student in the Department of Biochemistry and Cell Biology
Moises received his B.S. in Biochemistry from Stony Brook University. As a master's student, he worked with  Drs.  Paul Bingham and Zuzana Zachar, conductig research that focuses on cancer chemotherapy. His project involved working with  Cornerstone Pharmaceuticals to test a drug that was developed in the Bingham/Zachar Lab. The drug is a lipoate analog derivative that hijacks the metabolism in cancer cells, effectively killing them without affecting noncancerous cells. Moises received his M.S. in Biochemistry and Cell Biology in the Summer of 2014 and was admitted into the Genetics Doctoral Program in the Fall of 2014. 
Adairé T. Heady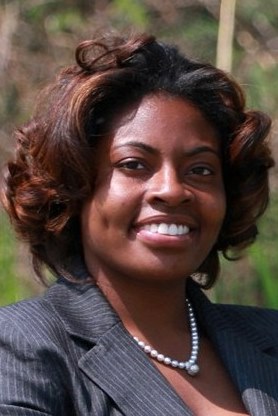 M.S. Student in the Department of Geosciences

Adairé T. Heady is a native Delawarean.  She received her B.S. in Physics/Engineering Emphasis from Delaware State University.  Her interactions in undergraduate research internships, specifically at Brookhaven National Laboratory (BNL), motivated her to join Stony Brook University's Geosciences M.S. program. During her time at Stony Brook, she worked on designs for an internal resistively heated diamond anvil cell for diffraction studies at simultaneous high pressure and temperature, which will be utilized at synchrotron radiation facilities such as the National Synchrotron Light Source II at BNL and PETRA III at Deutsches Elektronen-Synchrotron. Adairé received her M.S. in Geosciences in the Summer of 2014.


Stephan E. Jean

M.S. Student in the Department of Mechanical Engineering
Stephan is originally from Brooklyn, NY. He obtained his Bachelor of Engineering in Mechanical Engineering at Stony Brook University in May 2013.  He also has an Associate in Science in Physics from Kingsborough Community College. Stephan has conducted research for the Center for Compact and Efficient Fluid Power (CCEFP) on Digital Hydraulics Designs and Microcontrollers, and for the Department of Agricultural and Biological Engineering of Purdue University on Design of High-Speed High Flow Valve Enabled by Kinetic Energy. 
  I. Nii Mensah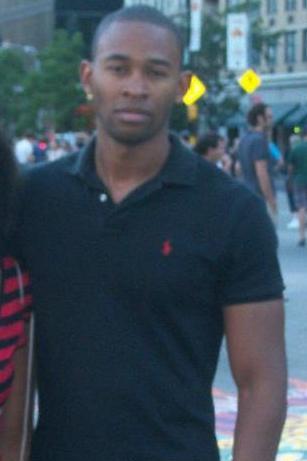 Ph.D. Student in the Department of Pharmacology
 Nii is originally from Poughkeepsie, NY. He studied Neuroscience, Nutrition, and Economics at the University of Pennsylvania. His undergraduate research focused on circadian rhythms and olfactory deficits in the elderly. After completing his undergraduate studies, he worked as a research coordinator at the Mount Sinai School of Medicine, focusing on epigenetic modifications and neuropharmacology in drug addiction. His current research merges his previous research interests, examining the molecular biology of neurodegenerative diseases to develop therapeutic interventions. His interests outside of science include photography, modeling, snowboarding, and electronic music festivals.


Daphne Meza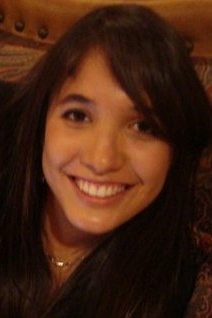 Ph.D. Student in the Department of Biomedical Engineering
Daphne Meza is originally from San Pedro Sula, Honduras. She did her undergraduate studies in University of New Orleans, where she obtained a Mechanical Engineering degree. Before coming to Stony Brook, she worked at Brookhaven National Laboratory for the past three summers. Her ultimate goal was to conduct research in Biomedical Engineering, which is what she is currently focusing on at Stony Brook. Currently, she is working on designing a miniature microscope for point-of-care pathology at the Molecular Biophotonics Lab.
 


Melissa Sims

M.S. Student in the Department of Geosciences
Melissa has bachelor's degrees in Physics from the College of Charleston and Geophysics from the University of South Carolina. She is part of a group that is writing software modules to be collected in a code repository and used for the data acquisition and analysis software package at the X-ray Powder Diffraction (XPD) beamline at NSLS-II. She researches high pressure mineral physics using synchrotron facilities worldwide. Melissa received her M.S. in Geosciences in the Spring of 2014 and was admitted into the Geosciences Doctoral Program in the Fall of 2014.
Steve R. Tsotras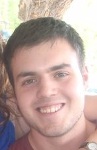 M.S. Student in the Department of  Biochemistry and Cell Biology

Steve is local from here on Long Island. He received his B.S. from Cornell University, majoring in Biology with a concentration in Cell and Molecular Biology. Steve is currently in Dr. Benjamin Martin's lab. The lab focuses on developmental biology, using zebrafish as model organisms. Steve's current project involves shedding light on the mechanism by which the transcription factor Sox2 represses Wnt-induced signaling in certain embryonic stem cells to ensure their proper differentiation into neural cells rather than a mesodermal fate. Steve is presently applying to a number of doctoral programs, but plans to remain here at Stony Brook to pursue his PhD. Steve was admitted into the Genetics Doctoral Program in the Fall of 2014.