Skip Navigation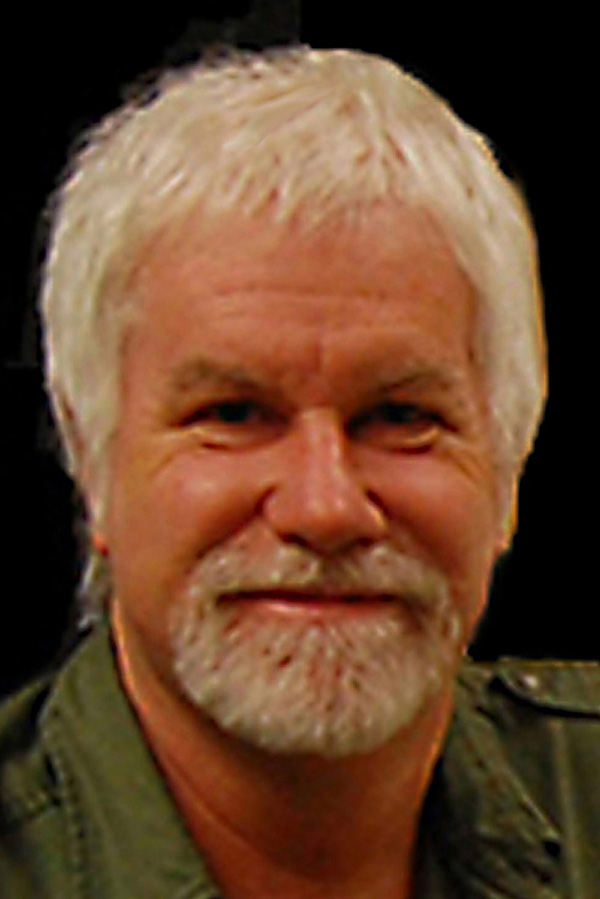 Stephen Nash
Visiting Associate Professor
Areas of Specialization: Scientific Illustration, Biological Illustration, Medical Illustration, Comparative Anatomical Illustration
M.A. Royal College of Art, London, UK
Email: Stephen.Nash@stonybrook.edu
Office: Dept. of Anatomical Sciences, T-8, Room 8-087, Health Sciences Center 
Web: The Nash Collection of Primates in Art and Illustration, part of the University of Wisconsin - Madison Libraries:
https://digital.library.wisc.edu/1711.dl/PCLArts
Facebook page:Contributions to the History of Primatology:
https://www.facebook.com/ContributionstotheHistoryofPrimatology/
A native of Great Britain and a graduate of both the Medical, Scientific and Technical Illustration and Information and Editorial Design Course at Middlesex University, and the Natural History illustration Course at the Royal College of Art in London, Stephen Nash has been Scientific Illustrator for the World Wildlife Fund - US Primate Program (1983-1989), Conservation International (1989-2017), and since 1983, the International Union for the Conservation of Nature's Species Survival Commission (IUCN SSC) Primate Specialist Group, producing images for numerous conservation education campaigns and scientific and popular publications. 
In 2002, a newly-discovered species of South American titi monkey, Callicebus stephennashi, was named in his honor, and in 2013 he completed illustrations of every taxon of primate scientifically recognized at the time. The images were published in their entirety in the Primates volume of the Handbook of Mammals of the World, published by Lynx Editions, and have since been reprinted in many formats and combinations. He maintains a primate illustration archive for the PSG, illustrating new species and subspecies - in collaboration with the scientists involved - as they are described and announced.
He has written articles and book chapters on the history of primates in art*, and the use of imagery in conservation education**, and in recognition of his work has received awards from the American Society of Primatologists (Madison, Wisconsin 2004), the Primate Society of Great Britain (Edinburgh, Scotland 2006), the International Society of Primatologists (Hanoi, Vietnam 2014) and the Colombian Primatological Society (Bogotá, Colombia 2018). 
He has given workshops in Analytical Observation and Scientific Illustration at the 2016 Congress of the Peruvian Primatological Society in Puerto Maldonado and the Cocha Cashu Biological Research Station in Manu National Park, and, in 2017, in Pirenópolis, Goiás, part of the Congress of the Brazilian Primatological Society. 
At Stony Brook, he taught HBA 325/ARS 355 Anatomical & Biological Illustration between 1984 and 1993. (This was a continuation of a pioneering course in Anatomy for Artists founded by the late Art Department Professor Edward Countey.) Subsequently, Nash taught ARS 482 Biological Illustration in 1988, and CEA 512 Nature & Scientific Illustration  from 1988 to 1992. 
In 2019, HBA 325/ ARS 355 Anatomical & Biological Illustration was again offered, this time as a Summer Session course, and continues to date as such. Nash also supervises Independent Study students in Scientific Illustration. He is based in the Department of Anatomical Sciences, part of the SBU School of Medicine.
_________
* 'Some thoughts & reflections on the use of illustration in Biodiversity Education Campaigns', The Journal  of Threatened Taxa, 1, (2009), pp.119-126. 
** 'Images of Primates for Science & Conservation', in: The History of Primatology: Yesterday and Today', edited by Cecilia Veracini, Francesco Scalfari & Caterina Casanova, published by Aracne Editrice, Canterano, Italy, 2019