Skip Navigation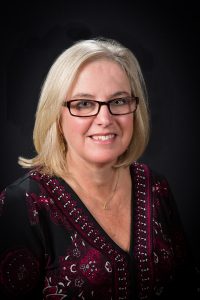 Barbara E. Frank
Associate Professor
Areas of Specialization: Contemporary African and Diasporic Art, Ancient African and Mesoamerican Art
Ph.D. Indiana University
Joint Appointment with Africana Studies
Email: Barbara.Frank@stonybrook.edu
Office: Staller Center for the Arts #4219
Barbara Frank teaches graduate courses on issues in Global, Colonial and Diasporic art, and undergraduate courses on the arts of ancient Mesoamerica, Africa, and the African Diaspora. She holds a joint appointment with Africana Studies and is affiliated with Women's and Gender Studies (WaGS), Latin American And Caribbean Studies, as well as The Humanities Institute (HISB).
Frank's primary research has been in Mali, West Africa, where she has worked with ceramic and textile artists, leatherworkers and blacksmiths on artistry, technology and social identity. She has held major fellowships including a Social Science Research Council Grant, two National Endowment for the Humanities (NEH) Fellowships, three Fulbright-Hays Research Abroad Fellowships, and a Smithsonian Institution Senior Research Fellowship. Her major publications include Mande Potters and Leatherworkers. Art and Heritage in West Africa (Smithsonian, 1998, 2001) selected as a Choice Outstanding Academic Book, and an edited volume Status and Identity in West Africa: Nyamakalaw of Mande (Indiana, 1995). She also co-edited a special issue of the journal African Arts (2007) on African ceramic arts including her own article on the women potters of the Folona region of Mali.
Frank is currently working on an historical project mapping cultural traditions across the region from the Mande heartland and the Inland Niger Delta in Mali, across northern Côte d'Ivoire, to the Black Volta region of Ghana. Professor Frank has been active in and served on the boards of the Arts Council of the African Studies Association (ACASA), the Mande Studies Association (MANSA), and the journal African Arts.