Skip Navigation
Programs
MA students on the way to PhD programs
Congratulations to the students from our MA program in Philosophy and the Arts who have accepted places in Philosophy PhD programs.
Abigail Harrison and Addison Hinton will join the PhD program at University of New Mexico. Wenshu Zheng will join the PhD program at Boston College.
Michael Barr will join the PhD program here at Stony Brook.
---
In the Stony Brook Philosophy Department, philosophy is more an activity than an artifact, more a collective vocation than a solitary pursuit.
Spotlight

An excerpt from Robert
P. Crease's new book, The Leak, has appeared in The Daily Beast
---
Philosophy Major, Anastasija Petrovska, presenting "Situating my "I" in Feminism"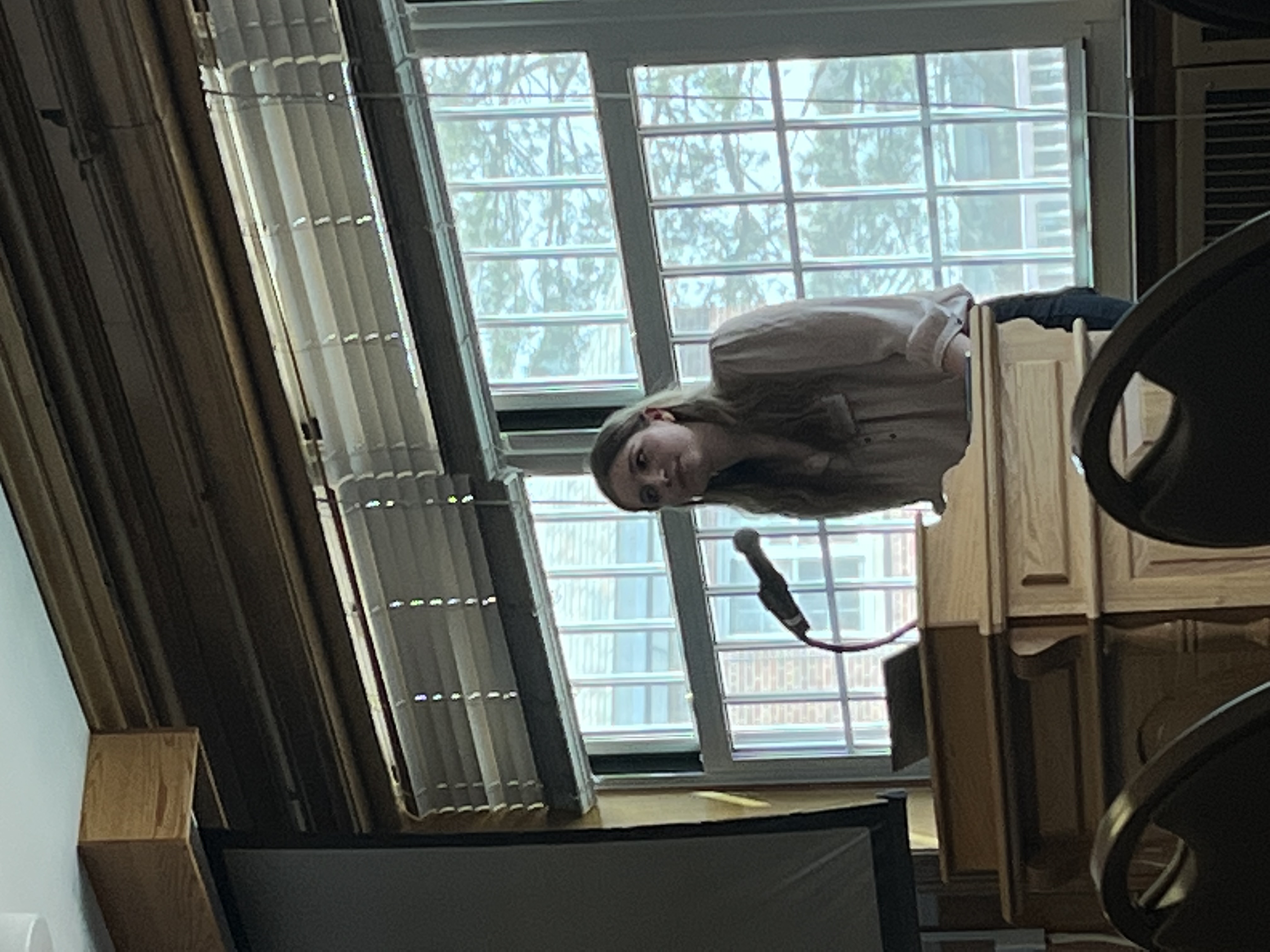 The  27th Annual SUNY Oneonta Undergraduate Philosophy Conference
---
News & Announcements
ChatGPT vs Philosophy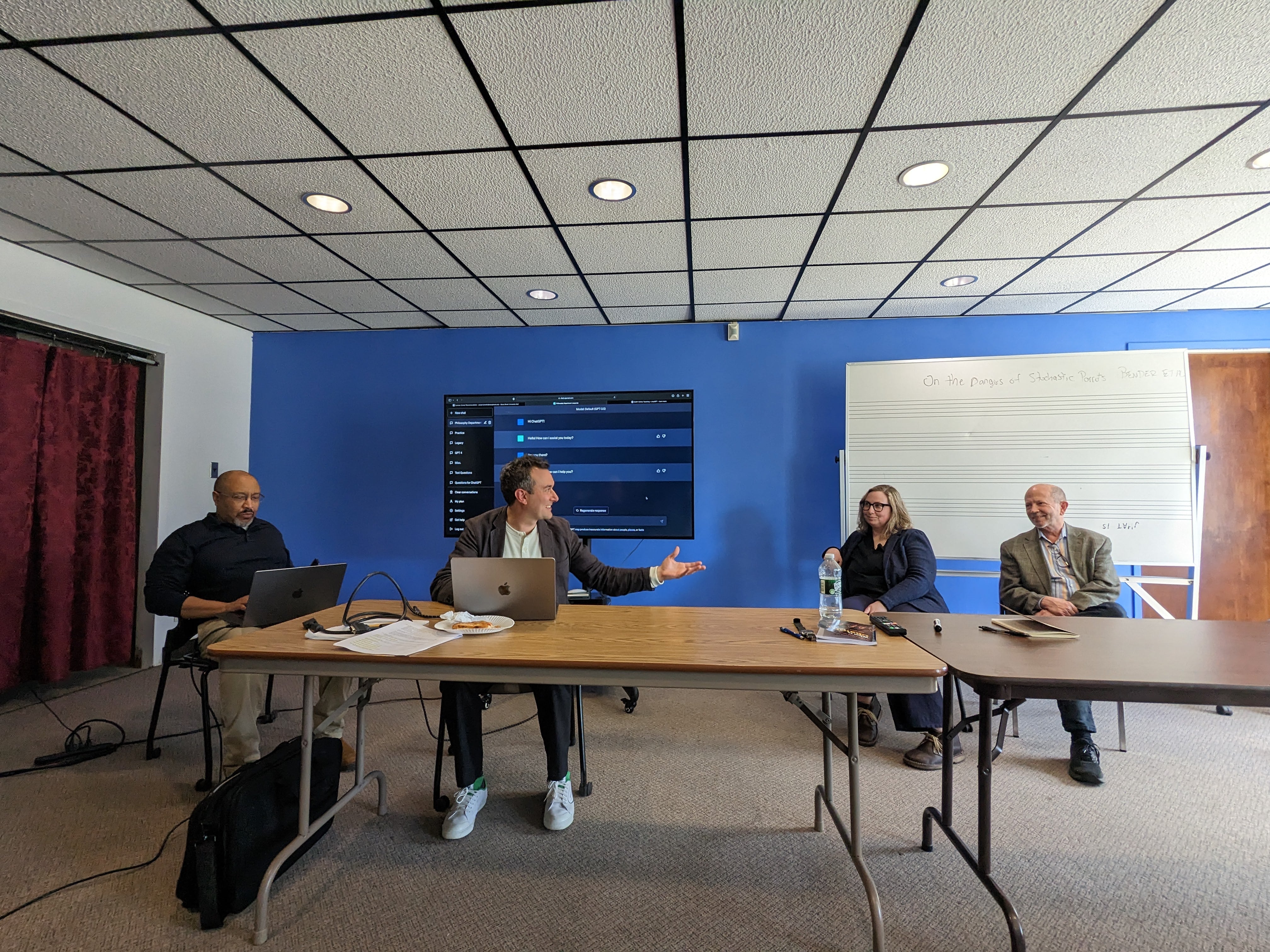 This semester, Joe Lemelin gave a ChatGPT workshop to the department. In it, he and host Harvey Cormier staged a 'Jeopardy!' competition starring ChatGPT versus Jennifer Carter and Robert Crease. ChatGPT won. 
---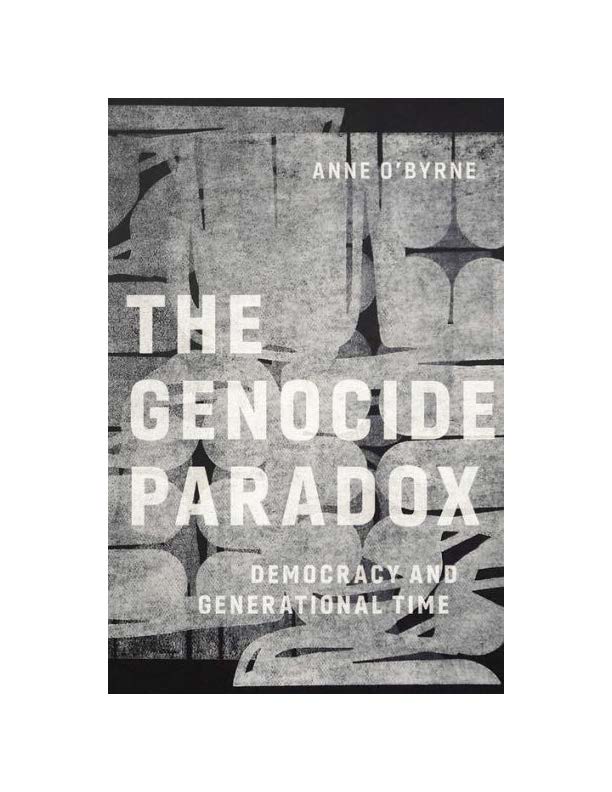 Prof. Anne O'Byrne's latest book, "The Genocide Paradox, is perceptive and powerfully suggestive. Bringing together democratic politics, time, and genocide, it illuminates troubling historical events with philosophical insights about the human condition, specifically the struggle to reconcile ourselves to a world of becoming when dependence on the past and uncertainty about the future are experienced as existential threats. A humane, thoughtful, creative work."- Jennifer Culbert, Johns Hopkins University
---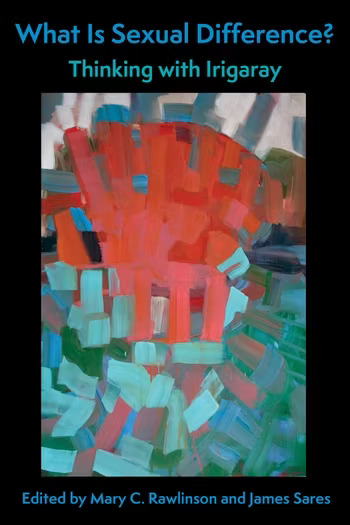 Professor emerita Mary C. Rawlinson and Stony Brook PhD James Sares edited What Is Sexual Difference? Thinking with Irigaray, just published by Columbia University Press. This book brings together leading scholars to consider the philosophical implications of Irigaray's writing on sexual difference, particularly for issues of gender and race. The cover is by Stony Brook philosophy professor and artist Megan Craig.