Skip Navigation
Philosophy at Stony Brook University
Our program is inspired by the belief that philosophy matters – that philosophy makes a difference in the lives of those who pursue it in teaching, reading, writing, and acting. We provide our students with the intellectual resources needed to become critically engaged global citizens with mature cosmopolitan, moral, and political sensibilities. We exercise leadership in our university, the profession, and the discipline by combining our strengths in continental, feminist, and pragmatic philosophy with methodological pluralism and strong resources in aesthetics and the history of philosophy.
In the Stony Brook Philosophy Department, philosophy is more an activity than an artifact, more a collective vocation than a solitary pursuit.
Philosophy Events
Apply for the MA Program

Applications are now being accepted for Fall 2018 admissions to the MA in Philosophy and the Arts Program.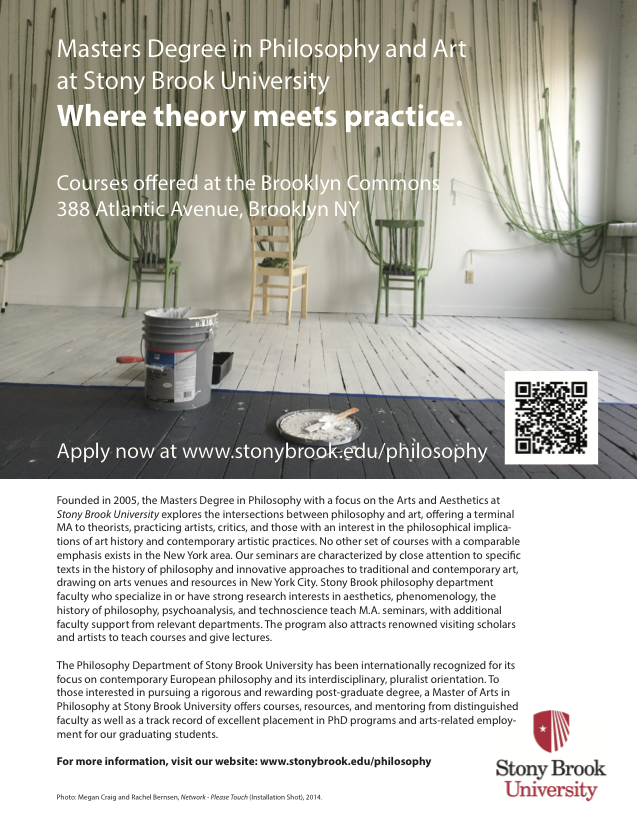 Begin Your Application Now!  Click here for  more information about the   MA in Philosophy and the Arts .
---
People Spotlight
New Department Chair
Robert Crease , who has been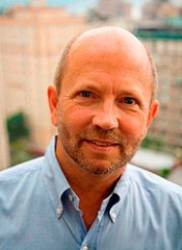 a part of the Stony Brook Philosophy department for 25 years, is our new chair. He has written, translated, or edited more than a dozen books on history and philosophy of science. Professor Crease is the Co-Editor-in-Chief of Physics in Perspective, and writes a monthly column on the philosophy and history of science , "Critical Point" for Physics World magazine. His work as the Atlantic Monthly, New York Times, Wall Street Journal, and elsewhere.
---
New Graduate Director
Mary Rawlinson has returned and is also the  Program Director for both the MA and PhD programs! 
---
Congratulations!
Jennnifer Carter successfully defended  her dissertation entitled, "Touch and Caress in the Work of Luce Irigaray" on March 27. Dr. Carter's work focuses on the distinctive role that the gesture of touching between human beings plays in Irigaray's philosophy, and how touch and caress can create a bridge between persons, between sexes, and toward a more suitable and sustainable future for humanity.
Philosophy News
Long Island Ethics Bowl
For the 9th year in a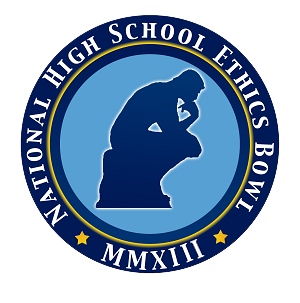 row, Stony Brook Philosophy participated as judges for the Long Island Ethics Bowl, organized by the Squires Foundation. This year, graduate students Katelyn Ellison , Delicia Kamins and James Sares , and Associate Professor Gary Mar judged the competitive yet collaborative event in which students analyze and discuss real-life, and timely, ethical issues.
---
Summer in Italy!
Last summer, more than 15 current and former PhD students and faculty  presented and participated in the collegium.