Skip Navigation
Programs
Department of Philosophy Shout Out: Asylee Advocate Group
Graduate students in the Department of Philosophy, with Ed Casey as faculty advisor, have created the Stony Brook Asylee Advocate Group to assist those released from detention centers in New Jersey. 
Well before the pandemic and continuing today, the fate of thousands of asylum seekers is decided at single court hearings, often after the asylees had been detained for years in prison-like conditions. Even when successful in their bid for asylum, they are released from detention with few if any resources for establishing themselves in the surrounding area.
Surviving in the greater New York City metropolitan region is especially challenging. The Stony Brook Asylee Advocate Group, founded in 2018 by Ed Casey and Asad Naqvi, has been offering concrete assistance to those released: finding shelter, securing a job, receiving financial assistance, getting health care coverage, and offering personal companionship. This concerted assistance has received increasing recognition in the Northeast among established advocacy organizations. The group at Stony Brook is currently composed of 15 MA and PhD students in philosophy who are dedicated to helping released asylees make a new life in the U.S.  
---
In the Stony Brook Philosophy Department, philosophy is more an activity than an artifact, more a collective vocation than a solitary pursuit.
Spotlight
Art is Generative of New Kinds of Realities, an interview with American artist and philosopher Megan Craig
---
2021 Virtual Degree Conferral Celebration
---
Congratulations to the 2020-21 Edward Guiliano Global Fellowship Program  Recipients - Noor Imran,  "A Woman's World So Far: Did She Ever Have a Place Among Us?" (Paris, France) and  Alice Mo,  "Colorado Summer Seminar in Philosophy" (University of Colorado—Boulder).
---
The Fulbright Commission has awarded two exceptional students...
Taylor Esposito with an English Teaching Award to Estonia. Taylor is a graduating Senior with a double major in Political Science and Philosophy and a double minor in United States History and Professional Writing. Taylor was selected as one of two people in the country for this prestigious award and is the first undergraduate student from Stony Brook University to receive this particular award. 
Kenneth Ferraro   a philosophy biochemisty double major has been awarded a year-long fellowship as an English instructor in Taiwan. Ferraro, a drum instructor, will also be giving drum lessons in a community outreach program.
---
News & Announcements
Prof. Simpson's latest book, Hermeneutics as Critique: Science, Politics, Race, and Culture is now available . (Columbia University Press, 2021).    
---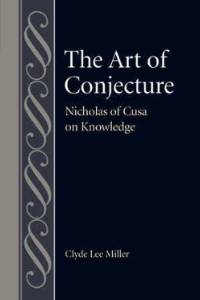 Prof. Clyde Lee Miller's new book 
The Art of Conjecture Nicholas of Cusa on Knowledge is now available.  
---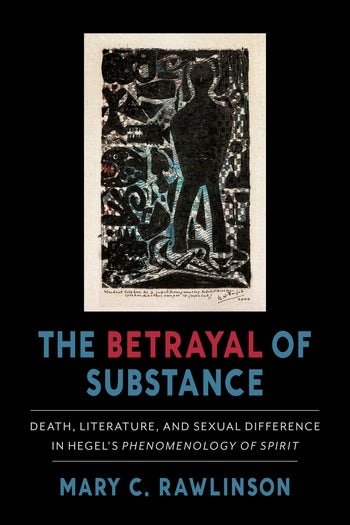 Prof. Mary C. Rawlinson published a book with Columbia University Press: The Betrayal of Substance:  Death, Literature, and Sexual Difference in Hegel's
"Phenomenology of Spirit"