Skip Navigation
Lesson 3: Finding Primary Sources
Photograph of the 2:37pm train at the Stony Brook Station, 1905.
From the Robert M.Emery Long Island Rail Road Collection. Special Collections, SBU Libraries.


LESSON 3: FINDING PRIMARY SOURCES
3.1 Search Strategies
3.2 Databases and Websites for Finding Primary Sources
3.3 Special Collections and University Archives at Stony Brook University Libraries  
Primary sources are available in numerous formats and in both physical and virtual spaces.
It is helpful to be familiar with terms associated with primary sources. Understanding words and their meanings can help construct search strings that yield more refined results. A glossary is part of this tutorial (see the top menu bar). It includes words and phrases used in the lessons.
One example is the word archives. It has multiple meanings.
Archives are primary source records and materials in all formats created by an individual or organizations that have long-term cultural and preservation value. They document activities and functions over a period of time. 
The word "archive" can also refer to a physical or virtual space such as a library, museum, historical society, website, or database that maintains and preserves primary sources.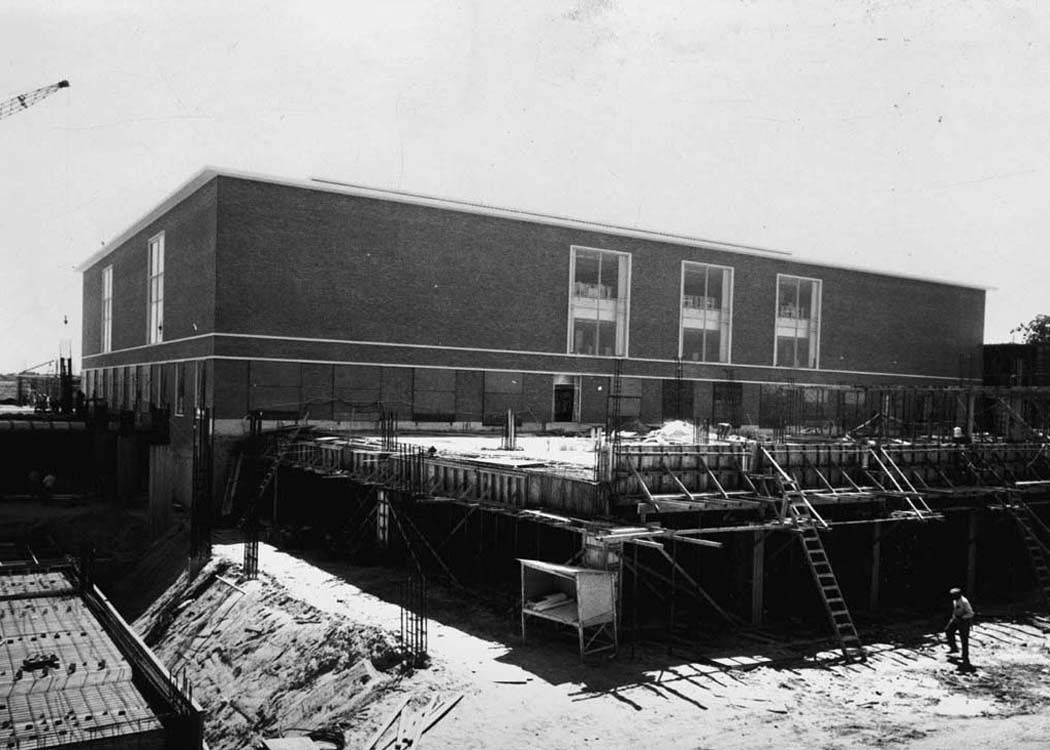 Construction on the Melville Library, Stony Brook University, c1970. University Archives, Photograph Collection, SBU Libraries. 

3.1 Search Strategies
There are many ways to search for print, audio-visual, multimedia, and digital primary sources including using a library catalog, archival finding aids, and online databases.
Searching a Library Catalog
When you search a library catalog, you can enter specific words, in addition to your search term, to limit the results to primary sources. 
For example, if you were searching for "civil rights," you could add another word related to primary sources: "civil rights" and diaries; "civil rights" and correspondence; "civil rights" and speeches; "civil rights" and interviews; "civil rights" and sources.
Facets or limiters can also help to refine results by year and format. For example, you may want to limit searches to a specific date and time period or to a format, such as newspapers and archival materials.
Using Archival Finding Aids
Another source for locating primary sources are "finding aids," which are descriptive inventories for archival collections.
The finding aids created by Special Collections, Stony Brook University Libraries can be browsed in alphabetical order from A to Z and by subject.  
Finding aids typically include information about:
how the item or collection was acquired.

how it is organized.

the date range of the material.

the content, such as a list at the box or folder level.
Take a look at the finding aid for this letter written by George Clinton (first governor of New York) to Thomas Jefferson (first U.S. Secretary of State) on February 21, 1793.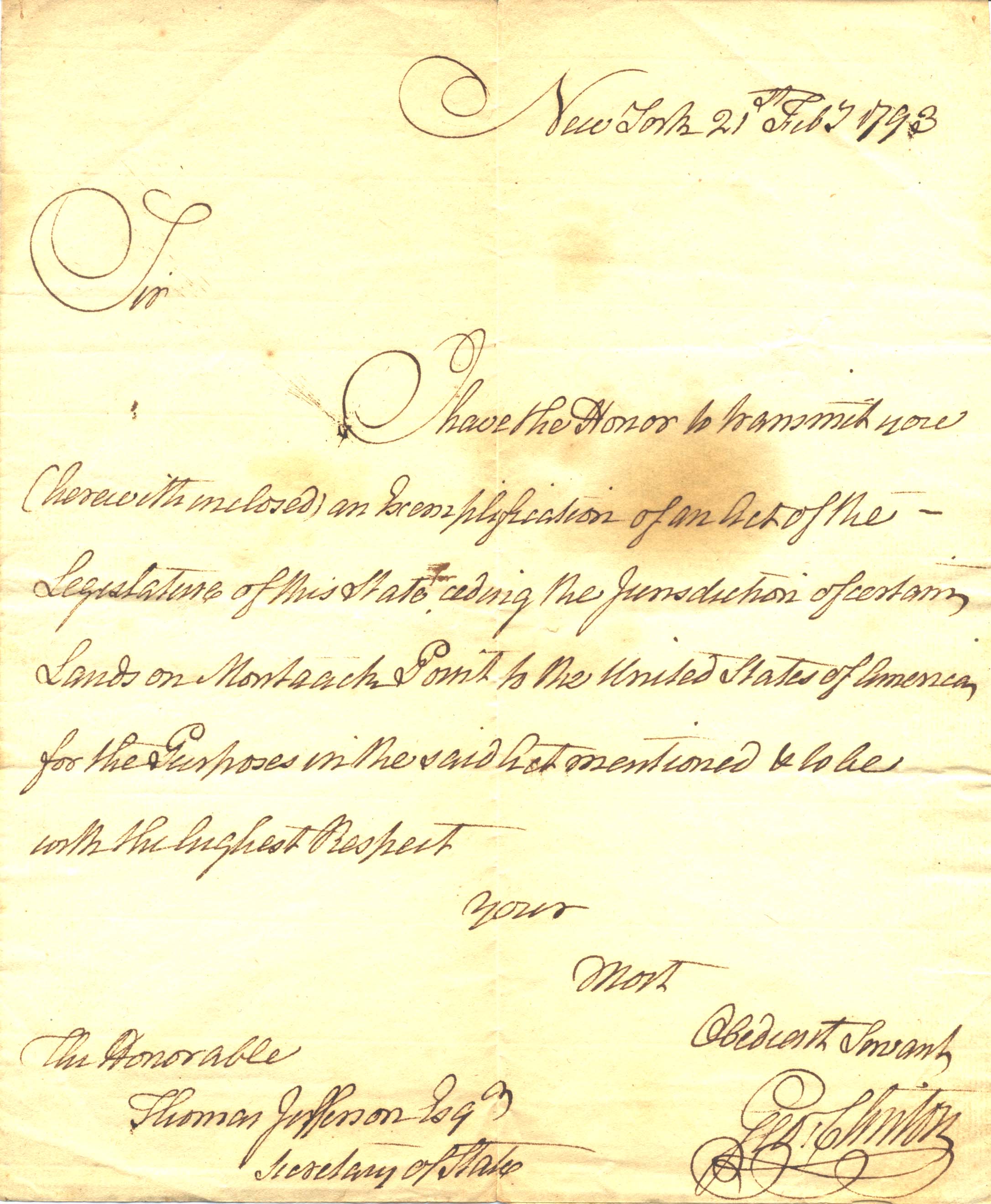 3.2 Databases and Websites for Finding Primary Sources
Many databases and digital repositories provide primary source content covering the course of history.
The list below illustrates the variety and diversity of primary sources available for research.
An asterisk (*) before a title means the database is a licensed, paid subscription available through SBU Libraries with a NET ID.
* America's Historical Newspapers
This database includes several hundred thousand fully searchable issues from more than 140 significant 18th-, 19th- and 20th-century newspapers from all 50 present states.

* American Antiquarian Society Historical Periodicals Collection
Comprised of over 10 million pages, this collection contains approximately 7600 distinct periodical titles, all published between 1691 and 1877.

ArchiveGrid
A collection of over four million archival material descriptions from WorldCat and finding aids/archival guides harvested from the web.

* Archives Unbound
Covers a broad range of topics from the Middle Ages forward from witchcraft to World War II to 20th century political history. 

Digital Public Library of America
Discover 34,433,780 images, texts, videos, and sounds from across the United States.
* Early English Books Online
Provides full text, digital images of every book printed in England, Scotland, and Ireland, and every book in the English language printed abroad, from 1475 to 1700.
* ECCO (Eighteenth Century Collections Online)
The largest and most comprehensive online historical archive of its kind and an essential resource for advanced study of the eighteenth century, this collection contains every significant English-language and foreign-language title printed in the United Kingdom between the years 1701 and 1800.
* Empire Online
Features primary source material of exploration journals and logs, letters, diaries, government papers, missionary papers, slave papers, travel writing, memoirs, and maps.
* Engineering Case Studies Online
Includes quality documentaries, accident reports, experiments, visualizations, case studies, lectures and interviews from leading engineering institutions around the world.
FamilySearch
A collection of records, resources, and services designed to help people learn more about their family history. FamilySearch gathers, preserves, and shares genealogical records worldwide. It offers free access to its resources, including U.S. census records.
* Gale Primary Sources
Provides access and simultaneous cross searching of six Gale primary source databases: The 17th and 18th Century Burney Collection, Eighteenth Century Collections Online, The Making of the Modern World, The Times Digital Archive, Sabin Americana, 1500-1926, and Witchcraft in Europe and America.
HathiTrust
A large-scale collaborative repository of digital content from research libraries including content digitized via the Google Books project and Internet Archive digitization initiatives, as well as content digitized locally by libraries.
Internet Archive
A non-profit digital library with the stated mission of "universal access to all knowledge." It provides free public access to collections of digitized materials, including websites, software applications/games, music, movies/videos, moving images, and millions of public-domain books.
Library of Congress
Collections from the nation's oldest federal cultural institution that serves as the research arm of Congress.
It is also the largest library in the world.
NARA: The U.S. National Archives and Records Administration
The independent agency of the United States government charged with the preservation and documentation of government and historical records.
New York Heritage
A portal for learning more about the people, places and events that contributed to the making of New York State.
New York Public Library
Explore 848,312 items digitized from The New York Public Library's collections.
* North American Women's Letters and Diaries
Colonial-1950. Full-text primary sources. The experiences of 1,325 women in 150,000 pages of diaries and letters. Includes biographies and an extensive annotated bibliography of the sources.
Smithsonian Libraries
More than 35,000 digitized books and manuscripts.
* Women and Social Movements in the United States, 1600-2000
Includes books, pamphlets, images, documents, scholarly essays, commentaries, and bibliographies on women's reform activities in the United States from colonial times to the present.
World Digital Library
Provides free access to manuscripts, rare books, maps, photographs, and other important cultural documents and primary materials from dozens of countries and cultures.


3.3 Special Collections and University Archives at Stony Brook University Libraries
Research Guide
SBU Libraries has a research guide for locating primary sources. The guide highlights the sources available through the libraries and pathways to databases, electronic content, and print collections.
See: http://guides.library.stonybrook.edu/primary_sources
Special Collections and University Archives
While all branch libraries contain some type of primary sources, at SBU there is a division that specializes in acquiring, describing, preserving, and making original primary sources (dating from the 11th century!) accessible to you.
Special Collections and University Archives is the library division offering unique opportunities for research in a wide range of disciplines including art, literature, politics, and science.
Through the department's website collections can be located, research help can be requested, and appointments can be scheduled to consult and handle materials in a supervised reading room.
The phrase "special collections" refers to library and archival materials in any format (e.g., rare books, manuscripts, photographs, archives) that are characterized by their artifactual or monetary value, physical format such as composition (e.g., medium, parts, dimensions), uniqueness or rarity, and/or an institutional commitment to long-term preservation and access.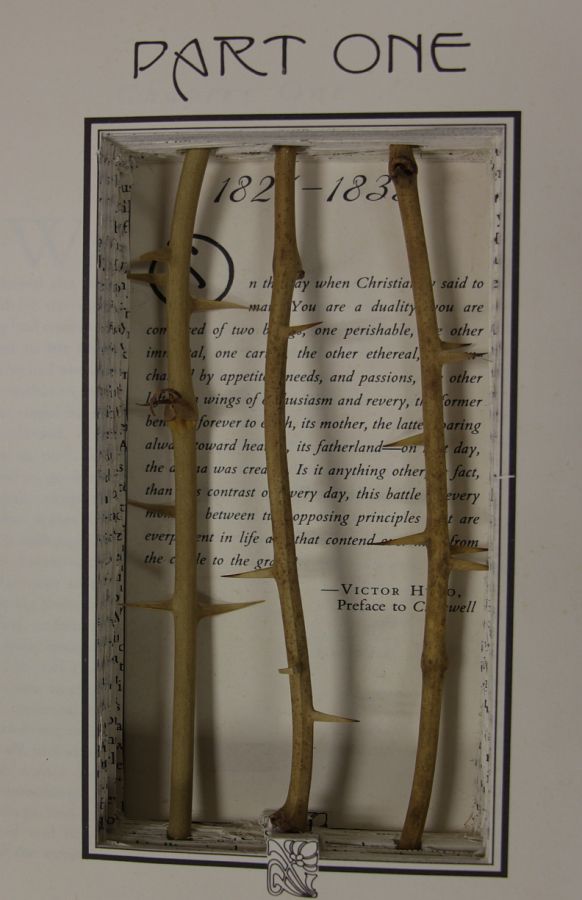 Example of an altered book.  Smith, Kay Nolte. A Tale of the Wind: A Novel of 19th Century France. New York: Villard Books, 1991.  
This altered book was discovered in SBU Libraries' exterior book return receptacle. Special Collections, SBU Libraries.

Special collections are typically housed in a separate unit with specialized security and access guidelines.
At SBU, access to primary and secondary sources is available to the fullest extent possible.
Research requests and assistance can be initiated by contacting the department. 
Collections can be consulted in a supervised reading room by appointment. 
Appointments can be scheduled from Monday through Friday between 10:30am and 4pm, but availability may vary for class visits, special events, and related department activities.
Due to the nature of materials housed in the department, collections do not circulate (they can not be borrowed). However, copies and scans (surrogates) will be provided, as long as there are no preservation issues or access restrictions. 


TO COMPLETE LESSON 3:
1. Click here to access the QUIZ for Lesson 3 - it will open in a new window.
2. Answer all of the questions and submit your responses. 
3. Return to this page and click below on "Next: Continue to Lesson 4."