Skip Navigation
In The Spotlight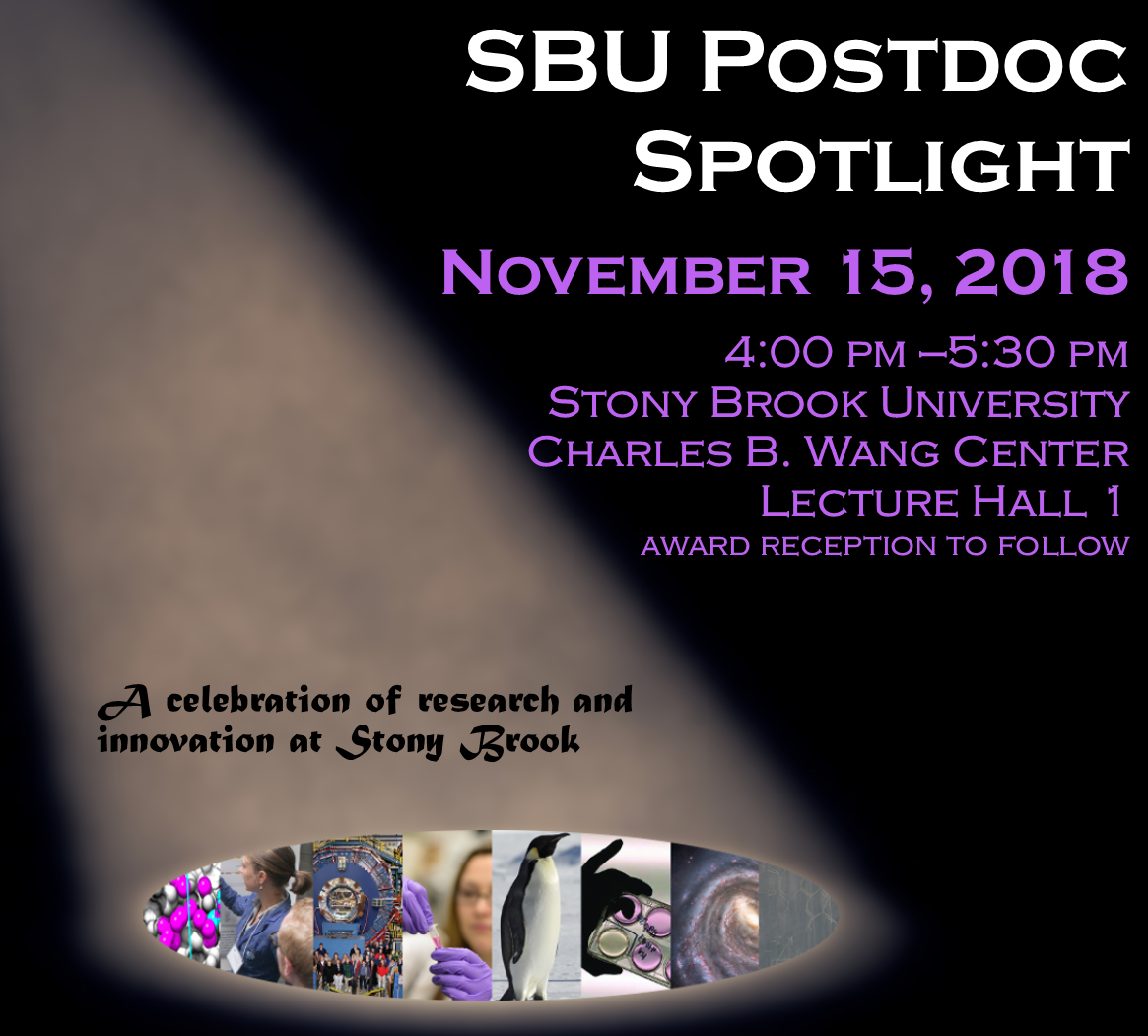 SBU Postdoc Spotlight is a celebration of the research performed by Stony Brook's postdoctoral scholars. Postdoc speakers receive specialized coaching in providing a broad and engaging talk for non-specialists.  
SPEAKER DEADLINE IS TODAY, OCT 5!
Sign up today to give a five-minute, TED-like talk on your research to peers in other fields. Space is limited!