Skip Navigation
School Break Creative Writing Workshops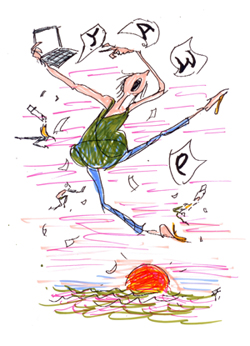 Pairing seasoned writers with students, ages 13-18.
Student writers will develop and hone their fiction, poetry and personal essay skills, discovering the most powerful ways to express their ideas and have them heard. By week's end, each student will have several pieces of completed work to submit or publish.
All student work is eligible for publication in the YAWP Ezine (www.yawpezine.com) and for presentation in the "Sounding Our YAWP" event in late April.
Spring Break Creative Writing Workshop
April 22-26, 2019

Stony Brook Southampton, 237 Montauk Highway, Southampton NY
Course Fee: $525. Partial scholarships available.
Application deadline is March 23, 2019
The Young Artists and Writers Project (YAWP), created by Stony Brook Southampton's MFA in Writing and Literature program, is dedicated to mentoring young people in the development of creative expression and critical thinking through writing.