Skip Navigation
Teaching with the Collections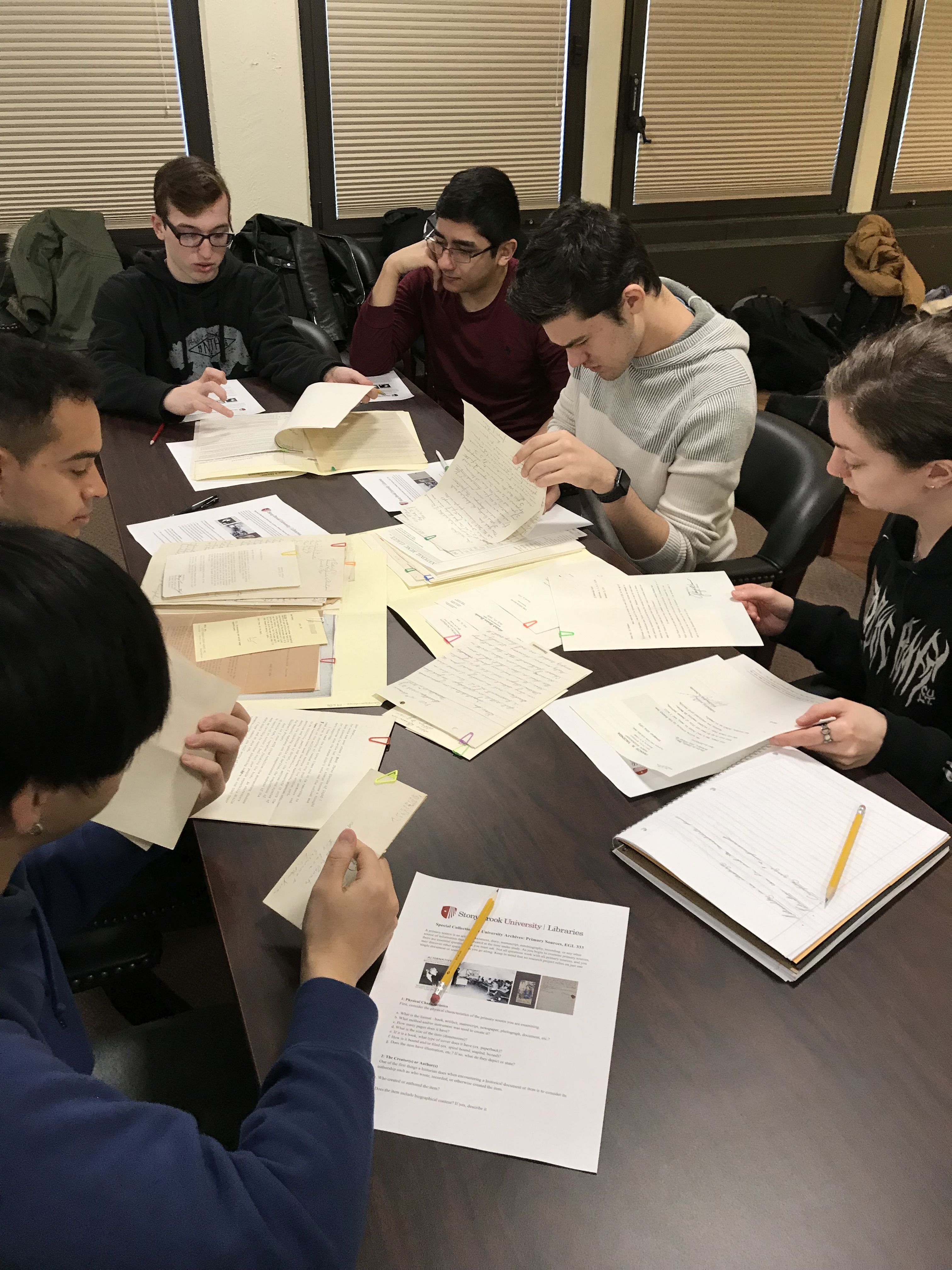 Students in EGL/HUI 333 study the papers of Pietro di Donato, 2019.
Request a Class Session
We welcome instructors to visit with their classes and encourage integration of collections in assignments.
For help planning a visit or an assignment that requires use of the collections, please contact Kristen Nyitray, Director. 
After a consultation, a formal request for a session can be placed using the University Libraries' "Request a Class" form.
Preparing for a Visit
In advance of the class visit, please announce and share with students via Blackboard the access and collection handling guidelines for the session.
Please communicate and discuss the guidelines with your students.
The Day of the Class Visit
A faculty or staff member will welcome the group and provide an overview of the access policies. Please note:
To ensure the safeguarding of collections, food or drink is not is permitted in the meeting space.
Pens can not be used during the session. We are glad to provide pencils, if needed.
Personal belongings must be stored around the perimeter of the Special Collections Seminar Room or Reading Room (depending on class size) or in a locker.
Instructors must remain with the class, as per University Libraries' guidelines.
Collections or items will be displayed on tables or in cases.