Skip Navigation
Meet our Current & Past Interns


JORDAN YANG 
Stony Brook University, History Major
Internship: Fall 2022
"Interning at the Special Collections was one of the most meaningful and fulfilling experiences of my Stony Brook career so far. As a student with a keen interest in history, I had the opportunity to explore the day-to-day tasks and responsibilities of a career in the archival sector. By working hands-on in transcribing original documents, creating finding aids for researchers, and learning about cultural preservation institutions, I was able to expand my knowledge of the inner workings of both archives and libraries. Furthermore, while with digital archives and preservation, I experienced the full breadth of the archival field in all its diverse, fascinating aspects. Working for a semester at the Special Collections was a joy and a pleasure, and I am grateful to all those who made this experience possible."
Projects: Transcribing documents, creating finding aids, inventory of digital collections, archival preservation work
Deed from the Trustees to Ananias Carll for a Lott of Meadow on the East Neck in the Town of Huntington, New York
Legal Instruments, 1702-1864 Collection


MATTHEW BURKE
Stony Brook University, History Major
Internships: Fall 2019, Spring 2020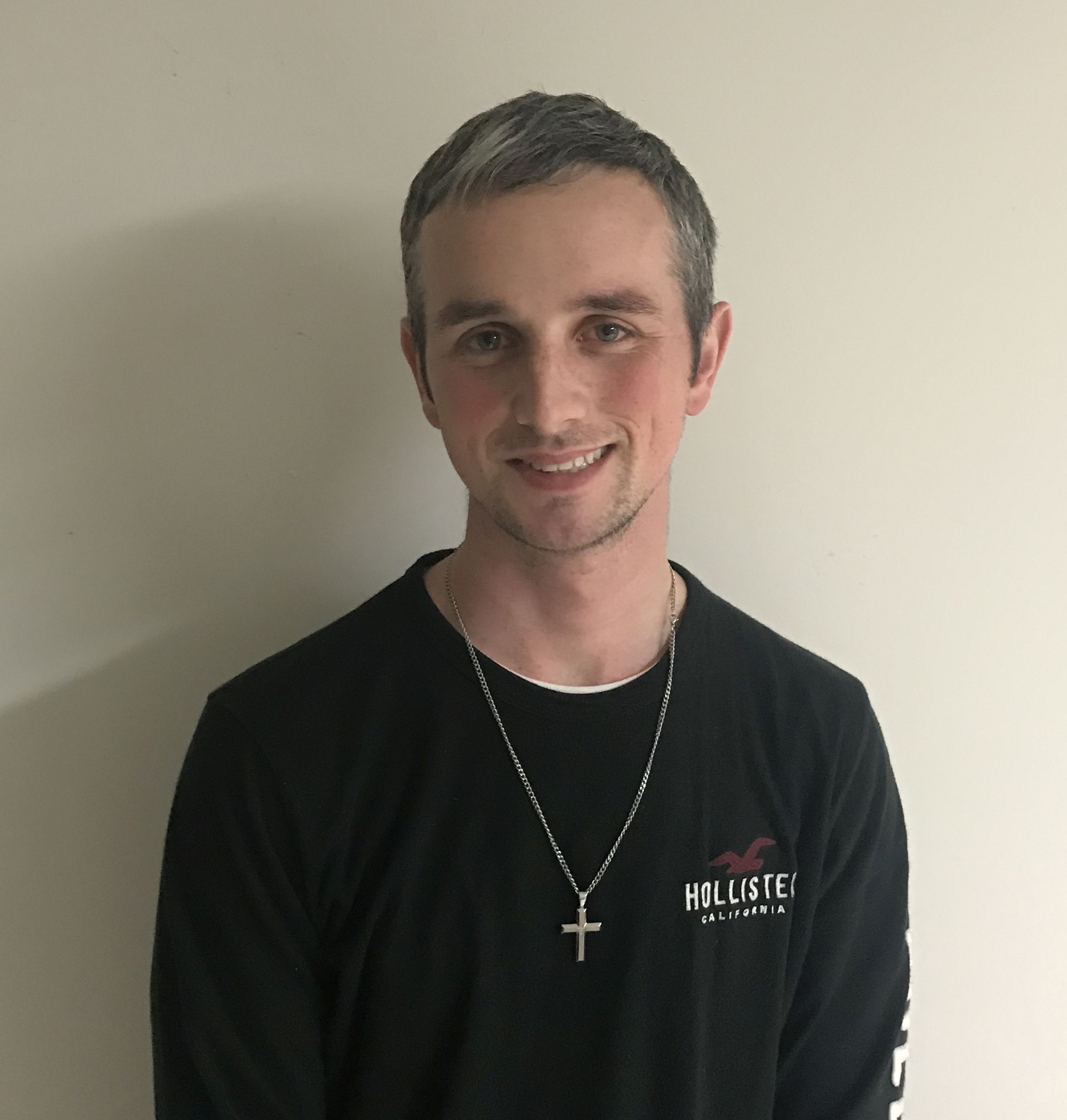 "Interning at the Special Collections department was the best experience of my college education. I got a better understanding of the responsibilities that an archivist must have when handling and preserving historical materials. During my time here, I learned how to transcribe manuscripts and create finding aids that give researchers more transparency and accessibility. I spent a lot of time going through many collections and learned how they get processed and arranged. I also became more familiar with the library system; now knowing that I have plenty of resources at my disposal for future research. As a history major, I cherish the moments I have when I'm exposed to certain archives that were written and handled by some of the most prominent historical figures. I want to thank the staff for giving me this opportunity and am looking forward to getting more hands-on experience in the future."
Projects: creating finding aids; transcribing documents; research and reference.  
Deed, Samuel Blackwell Jr. and Margaret Ann Blackwell to Samuel Vandervoort, 1827 
Deed, Hallett Family Members to the Board of Education School District Number Three in the Town of Newtown, New York, 1851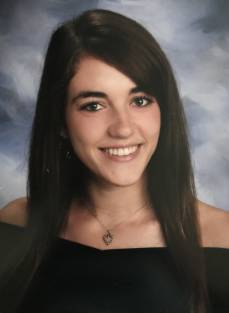 NICOLE SHAW
Stony Brook University, BA, 2016; St. John's University, MS Library and Information Science, 2018
Internships: Spring 2016 and Spring 2018
"My internship in Special Collections was the best part of my undergraduate education. I gained valuable insight into the functions of an archive, and the department faculty and staff were inviting and helpful in assisting me with my academic goals. I was given the opportunity to handle a variety of artifacts within the archive, and I discovered a passion for working with historical materials. Through this internship, I was able to learn about the vast resources available through libraries and further develop my own professional career interests."
Projects: digitization; rare books; outreach events; research; reference; transcribing documents; Isaiah Thomas Collection; University Archives Photograph Collection; Jacqueline M. Newman Chinese Cookbook Collection
http://hiddenheritagecollections.org/2017/05/reverend-samson-occum-forging-a-bridge-across-cultures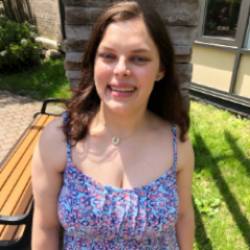 KELSEY RENZ
Stony Brook University, BA, 2015; Long Island University, MS Library and Information Science, 2018
Internships:  Fall 2015 and Spring 2018

"I first interned in Special Collections and University Archives when I was a senior at Stony Brook in 2015. I had such a positive experience that I was inspired to earn my Master's degree in Library and Information Science with a concentration in Archives and Records Management. I returned to Special Collections this past spring and was excited to gain more hands-on experience as I neared the end of my degree program. Although I was exposed to a variety of collections during my graduate internship, I spent the majority of my time organizing and inventorying a 2016 acquisition of records to the Turmoil Radio Collection. I didn't have much prior knowledge of punk rock but I really enjoyed learning about the artists that appeared on Turmoil, Steven Kreitzer's radio show on campus. I graduate in September and am looking forward to applying what I learned throughout my two internships in Special Collections."
Projects: Turmoil Radio Collection; University Archives Photograph Collection; Jacqueline M. Newman Chinese Cookbook Collection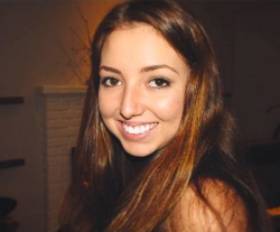 RACHEL O'CONNELL
Stony Brook University, BA, 2018
Internship:  Fall 2017
"My work in Special Collections has provided an incredible variety of experiences ranging from researching collections to transcribing important documents to installing exhibitions. To work in the Special Collections Department is to be inspired by an incredible drive for knowledge and history. Every collection holds a story. My experiences were dynamic and unique. Each day was a new adventure and equipped me with a diverse skill-set that has fostered my future ambitions within and beyond the academic world."
Projects: transcribing and translating documents; collection processing; research; reference; exhibitions

MICHAEL CHAN
Stony Brook University, BA, 2019
Internship:  Spring 2019
"As a history major, working in Special Collections was a valuable and well cherished experience.  Having the ability to handle history was a wonderful opportunity to know more about my field as well as the more hands-on part of history.  From my internship I was able to experience the work of both an archivist and a librarian.  By experiencing the work first hand I was able to see the immense amount of work needed to keep a library and archive functioning.  This experience allowed me to appreciate the hard work needed to preserve my field's materials.  In the future I hope to be able to continue working with the preservation of history by either becoming an educator or perhaps an archivist myself."
Projects: digitization; reference desk; research;  inventory - part of the Turmoil Collection; transcribing - part of the Edward Lewis Squires Collection (1863 Civil War diary)