Skip Navigation
Stony Brook University Logo History

The State University of New YorkUniversity Seal is reserved for special events, ceremonies, or representing the heritage of The State University of New York.
Stony Brook University's logo history begins in 1966. The design has evolved and changed several times over the years, as described below.

Information about current university branding and related questions should be directed to Communications and Marketing.

1966 to c1990
Stones-in-Brook
In 1966, sculptor Robert White (1921-2002) designed and created a bronze medal titled, "President's Jewel. State University of New York at Stony Brook." Its intended use was to serve as the University Medal or Stony Brook Medal. The presentation of the medal was the highest form of local recognition, and awarded only to those individuals who had a significant and lasting impact on the university.  
The design has informally been referred to as "stones-in-brook." It was used as the university "logo" between 1966 and 1990.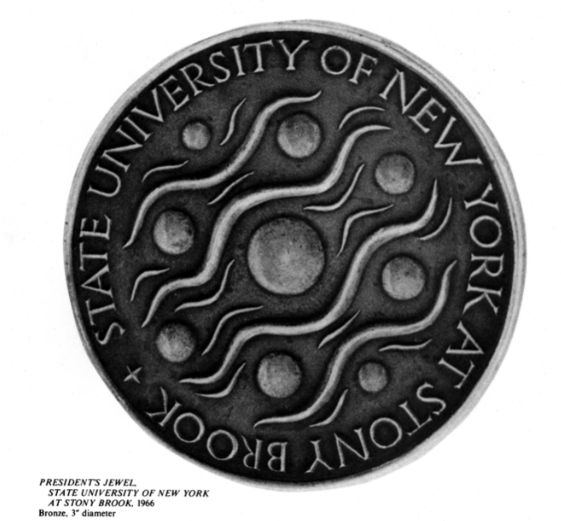 1980 University Hospital and Health Sciences Center (East Campus)
In 1980, Stony Brook University Hospital first opened its doors and became the region's first academic medical center. The hospital, together with the Health Sciences schools, were founded in response to a report commissioned in 1963 by New York State Governor Nelson Rockefeller. Construction of the 504-bed hospital began in 1973 and was completed in June 1978 at a cost of approximately $150 million. The 325-foot, 19-story structure occupied nearly three-quarters of a million square feet. The Health Sciences Center complex was completed in phases between 1976 and 1980. The University Hospital officially opened in February 1984. This logo design integrates the architecture of the hospital building with the letters "UH." 


1990 to 1995/1996
Tree of Knowledge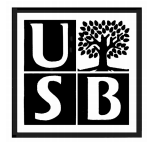 1995/1996 to January 2012
Rays and Stars 
Designed by Milton Glaser.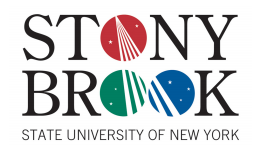 January 2012 to Present
Shield with Rays and a Star
Designed by Lewis Communications.