Skip Navigation
Democracy Matters
About Democracy Matters
Democracy Matters, a non-partisan campus-based national student organization, works to get big private money out of politics and people back in. Offering internships to high school students and paid internships to college undergraduates, Democracy Matters mentors the next generation of leaders dedicated to strengthening our democracy. Students organize actions and projects connecting pro-democracy reforms to issues of environment, civil rights, education, health care, foreign policy, and more.
Democracy Matters, was founded in 2001 by NBA basketball player, poet, and activist Adonal Foyle and his parents, Joan and Jay Mandle, both of whom are Colgate University professors and life-long organizers.
Mission
Strengthening democracy and advocating for pro-democracy reforms.
Training young people how to be effective grassroots organizers and advocates
Supporting public financing of election campaigns ("fair elections") and voting rights
Vision
Our vision is a democracy that includes and is accountable to all voters -- not just big campaign contributors.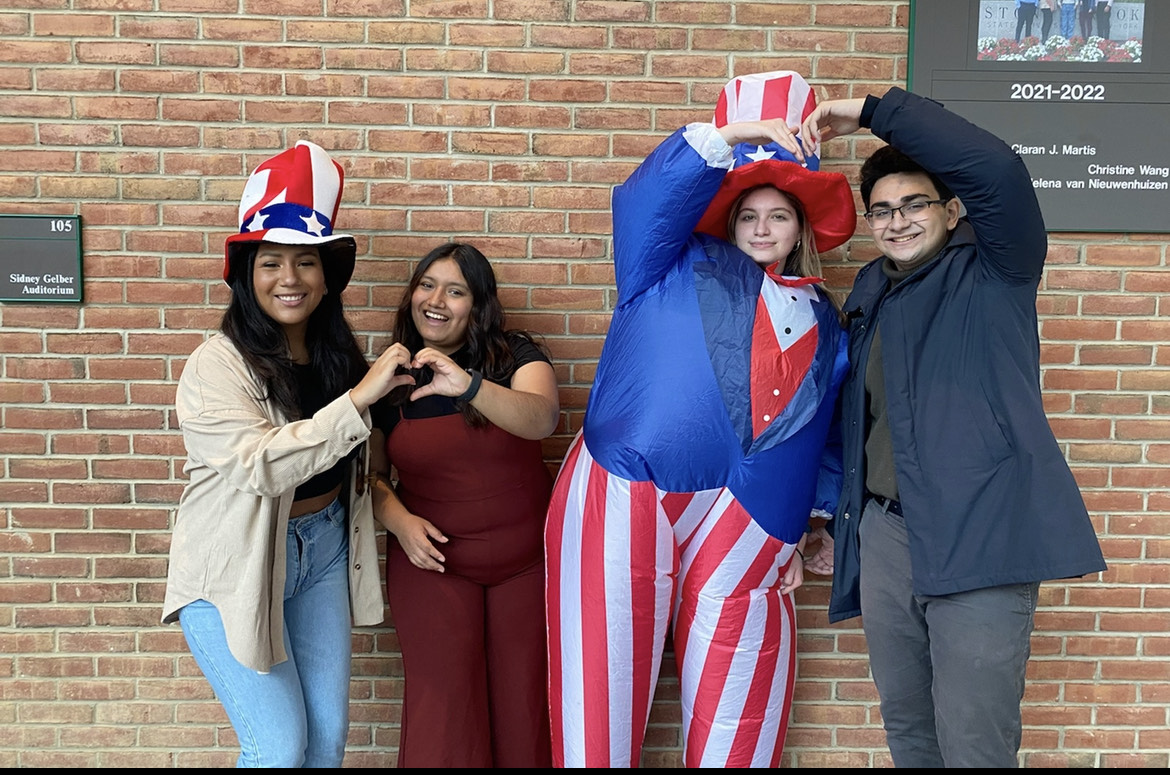 Points of Pride
In 2020, Stony Brook University partnered with Democracy Matters to bring student leadership development and educational and other learning opportunities to campus. This includes:
Publication of the Follow the Dollar Resource Guide on the Center for Civic Justice Website 
Democracy Matters Tabling: Undergraduate Student Government Election Week Event 
Democracy Matters Tabling: Stony Brook Admitted Students Day
Provided pro-democracy reform learning opportunities during elections-related activities
Created information videos as part of National Voter Education Week about big money and super PACs
Hosted virtual sessions about upcoming pro-democracy reform legislative efforts, including H.R.1
Attended annual Democracy Works summit to develop leadership and organizing skills
Campus Team:
Spring 2022: Anastasijia Petrovska (Lead Intern), Husbaan Sheikh, Claudia Turturro, Marya Zhunio
Fall 2021: Conor Hartley (Lead Intern),  Husbaan Sheikh, Kazi Oasima, Anastasijia Petrovska, Nathaniel Feldberg
Fall 2020- Spring 2021: Husbaan Sheikh (Lead Intern), Kazi Oasima, Tenzin Tsetan