Skip Navigation
Stony Brook
Stony Brook Village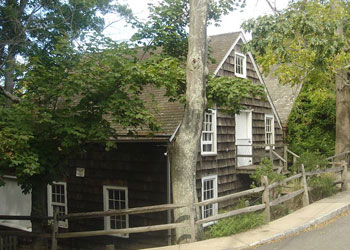 www.stonybrookvillage.com
This website helps you find shopping and events in town, as well as places to visit.
Stony Brook Attractions            
Staller Center for the Arts
www.stallercenter.com
On Campus!
Staller is the home of the Emerson String Quartet and screens great films throughout the year (including during the SB Film Festival in July). The University Orchestra plays on the Main Stage every semester and a wide variety of comedy, singing, and dance acts are performed at Staller.
Avalon Park & Preserve
www.avalonparkandpreserve.org
Avalon is a re-creation of the natural environment that greeted the first indigenous people to settle New York State. Its five distinct natural habitats populated entirely by native flora hold the story of our past, and quite possibly, the seeds of our future. Guided tours available by request.  View a map of the park.
Stony Brook Grist Mill
(631)751-2244
Harbor Road off Main Street
Guided Tours: May through November, Saturdays & Sundays
Hours: Noon - 4:30 p.m. 
Admission: Adults $3, children $2.
Long Island's most completely equipped working Grist Mill, the Stony Brook Grist Mill is listed on the National Register of Historic Places. In earlier times the mill was the center of community life. As recently as the 1940's, farmers still brought their wheat and corn to be ground at the mill. The Stony Brook Grist Mill was acquired by philanthropist Ward Melville in 1947. He subsequently deeded it to the Ward Melville Heritage Organization which now owns and operates the mill.
            
The Hercules Pavillion
Across Dock Road to the west of the Three Village Inn, along side Stony Brook Harbor, the Hercules  Yard in 1820. The figurehead was carved from a single piece of cedar at a cost of $1,500. Sharing the Hercules Pavilion is the Polaris whaleboat, thought to be the only surviving artifact from the Charles Hall expedition to the Arctic in 1870.
The Long Island Museum of American Art, History & Carriages
www.longislandmuseum.org
1200 Route 25A
(631) 751-0066
                        
The History Museum presents permanent and changing exhibitions that bring to life the history of Long Island and its relation to American culture. Permanent exhibitions include  The Art of Illusion, a collection of 15 miniature rooms featuring charming, period interiors from a 17 th century Elizabethan room to a 1930s antique shop; and  The Bayman's Art, honoring the folk art traditions and environmental heritage of Long Island. 
                        
The Art Museum features American art from the museum's collection as well as traveling exhibitions. The art collection contains more than 4000 paintings, sculptures and prints dating from the early 1800s to the present, including the largest collection of works by renowned genre artist and Stony Brook resident, William Sidney Mount. Notable recent exhibitions have featured works by Norman Rockwell and Louis Comfort Tiffany.
The Carriage Museum features 10 galleries housing the museum's collection of more than 200 horse-drawn carriages, widely recognized as the finest in the United States. About 100 carriages are regularly on display, along with other rare artifacts from the carriage era. Admired for their beauty and craftsmanship, the carriages are an important part of the dramatic story of the American industrial revolution. Most recently, the museum installed an authentic 19 th century carriage making shop, complete with working machinery, originally located in Williamsburg, Massachusetts.  HOURS: Wednesday through Saturday, 10 a.m. - 5 p.m., and Sunday noon - 5 p.m.
ADMISSION: $4 with college ID