Skip Navigation
Ready to Have Some Fun?
Welcome to the "What to Do, Where to Go Outside of SBU" website!
Stony Brook is located at the geographic midpoint of Long Island. The campus lies about 60 miles east of New York City and 60 miles west of Montauk Point. It is only a short distance to the beaches of Fire Island and the historic monuments and museums of New York City.
Beyond the Brook was developed to provide students with all the information needed to explore what Long Island and New York City has to offer socially, culturally, and recreationally.
Tell Us What You Think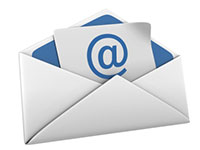 TELL US about your favorite places to go and things to do. Send us your suggestions and we can add them to the site!
Email us at: BeyondTheBrook@stonybrook.edu
What's Happening
Interested in planning a weekend on Long Island but don't know where to start? Visit this guide for help with activities, transportation, and hotels/lodging!