Skip Navigation
Getting Around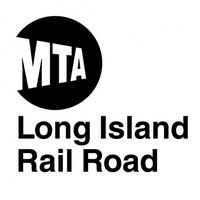 Long Island Railroad
www.mta.info/lirr
These trains can take you all across Long Island, but they also lead right into Penn Station in midtown Manhattan.

The  Port Jefferson line goes through Stony Brook station on the way to the city. Eastbound trains from Ronkonkoma lead to the North Fork and Greenport; trains on the Babylon line head to the Hamptons.

Around Stony Brook
Campus Bus Routes and Schedules
We have a weekend bus to Smith Haven Mall and a regular a bus to and from the Stony Brook Southampton campus.
Suffolk Transit
The Suffolk County public bus system.
Lines S60, S71, S76 service the Stony Brook and Port Jefferson areas.
Within the city
Walk - See everything at your own pace!
Subways -  Get a Metrocard! Get an unlimited day-pass or unlimited weekly pass. Sometimes Metrocard has good  deals, too!  Here's a list of subway schedules.
Buses - The other NYC transportation.
Or take the  Staten Island Ferry to the Statue of Liberty or  Roosevelt Island Tram for an awesome view of the city.
MetroNorth
www.mta.info/mnr
These trains depart from Grand Central Station and can take you out to the Bronx Zoo, to shopping at the  Woodbury Common Outlets, the Mohegan Sun Casino and back into the city.
New Jersey Transit
www.mta.info/nyct
Trains to New Jersey. There is also a connection to Newark/Liberty International Airport