School of
Dental Medicine


Alumni Chapter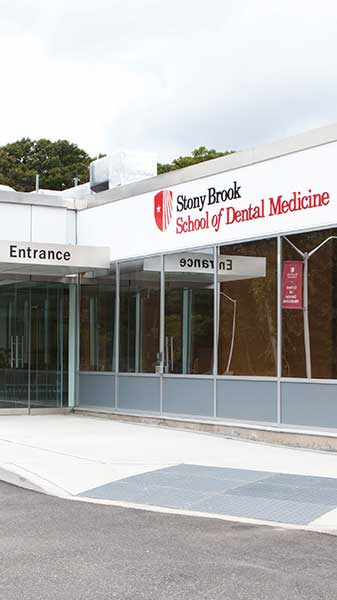 Welcome School of Dental Medicine Alums!
To All of My Fellow Alumni Colleagues:
No matter how far you go in your career and in life, you will always be a part of the small elite group of School of Dental Medicine (SDM) alumni now numbered at nearly 1,600. We encourage you to keep close ties with your SDM classmates, professors, advisors and fellow alumni.
This site is filled with useful information including an events calendar, a photo gallery from SDM events, current alumni benefits and so much more. You may also reconnect with your alma mater in many meaningful ways.
Perhaps you could:
Serve as a mentor to one or more SDM dental students
Sign up for one of our upcoming events or continuing education classes
Volunteer to become a more involved member of the SDM Alumni Chapter
Make a gift to support your Alumni Chapter, scholarships, dental outreach or initiatives outlined in the Strategic Plan
Continue Reading...
If you have any questions or comments feel free to contact Danielle Engel at danielle.engel@stonybrook.edu. I hope you join me in participating and strengthening the bonds between alumni, present students and the School of Medicine. Pride and tradition at Stony Brook School of Dental Medicine starts with us.
Best Regards,
President, SDM Alumni Board
Mission Statement
Engaging the alumni and students of the School of Dental Medicine at Stony Brook will enhance the advancement of oral and general health throughout the local and global community by instilling a feeling of pride and confidence of their knowledge and achievements.
Students and alumni will see the leaders that were educated at Stony Brook as role models.
Vision Statement
Engaging students and alumni of the SDM at Stony Brook will enhance the Vision Statement of the SDM by demonstrating a commitment by the alumni to support the SDM financially and emotionally to become the future international leader in dental education, patient care, research and service.