Skip Navigation
GRAPHIC ELEMENTS GUIDELINES
Questions? Please contact Karen Leibowitz, Art Director, Communications & Marketing: Karen.Leibowitz@stonybrook.edu
---
INTRODUCTION TO THE RAYS
The Stony Brook rays are a graphic element inspired by the rays on our shield. They should be used to visualize and communicate momentum and infuse your designs with the Stony Brook FAR BEYOND brand.
RAY ASSETS
The ray graphics are overlaying layers of rays filled with our brand colors. They can be used as graphic elements, backgrounds, and guides for cropping typography (see Typography Guidelines) or photography. We have provided a set of ray patterns in varying intensities and colors, horizontal and vertical configurations, and each can be cropped to achieve more variation as needed.
Below is some guidance on which color rays should be used in various communications. The combination of visual tone and audience play a role in determining what is appropriate. While red would be used in most situations to reinforce our primary brand color, we created black, white, gray and champagne (PMS 8003 metallic) rays to expand the palette to our secondary colors. White/blue rays are only to be used on messaging/communications from the President and must be created by and/or approved by the Office of Marketing and Communications.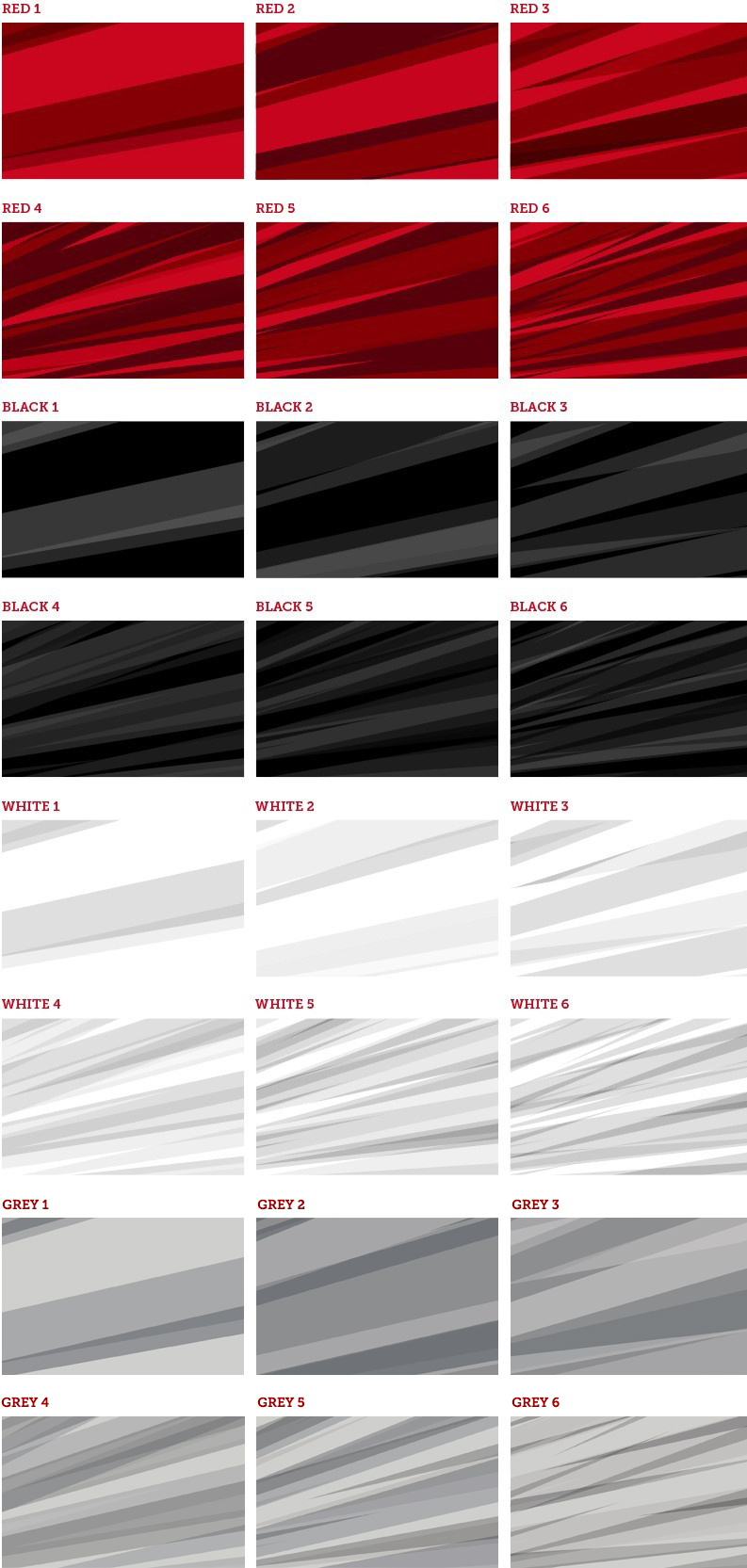 ---
COLOR PALETTE
The Stony Brook rays are rendered in four colorways: Brand Red, Black, White and Grey. Each colorway is built from layers of rays filled with our brand colors.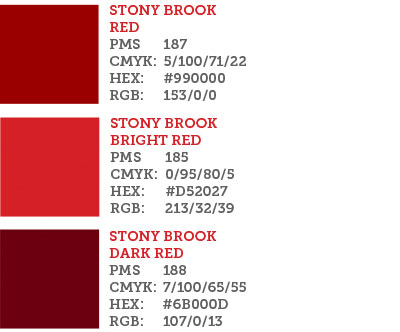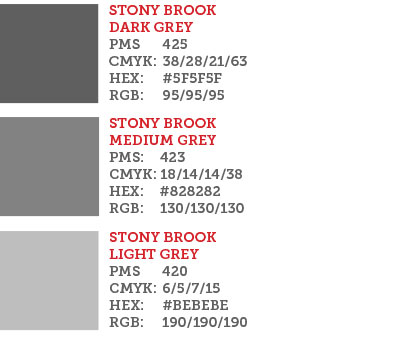 ---
USAGE
Choose the appropriate pattern and intensity while considering your audience and design. The red rays are preferable for brand expression and the black and white patterns are recommended for special events or projects.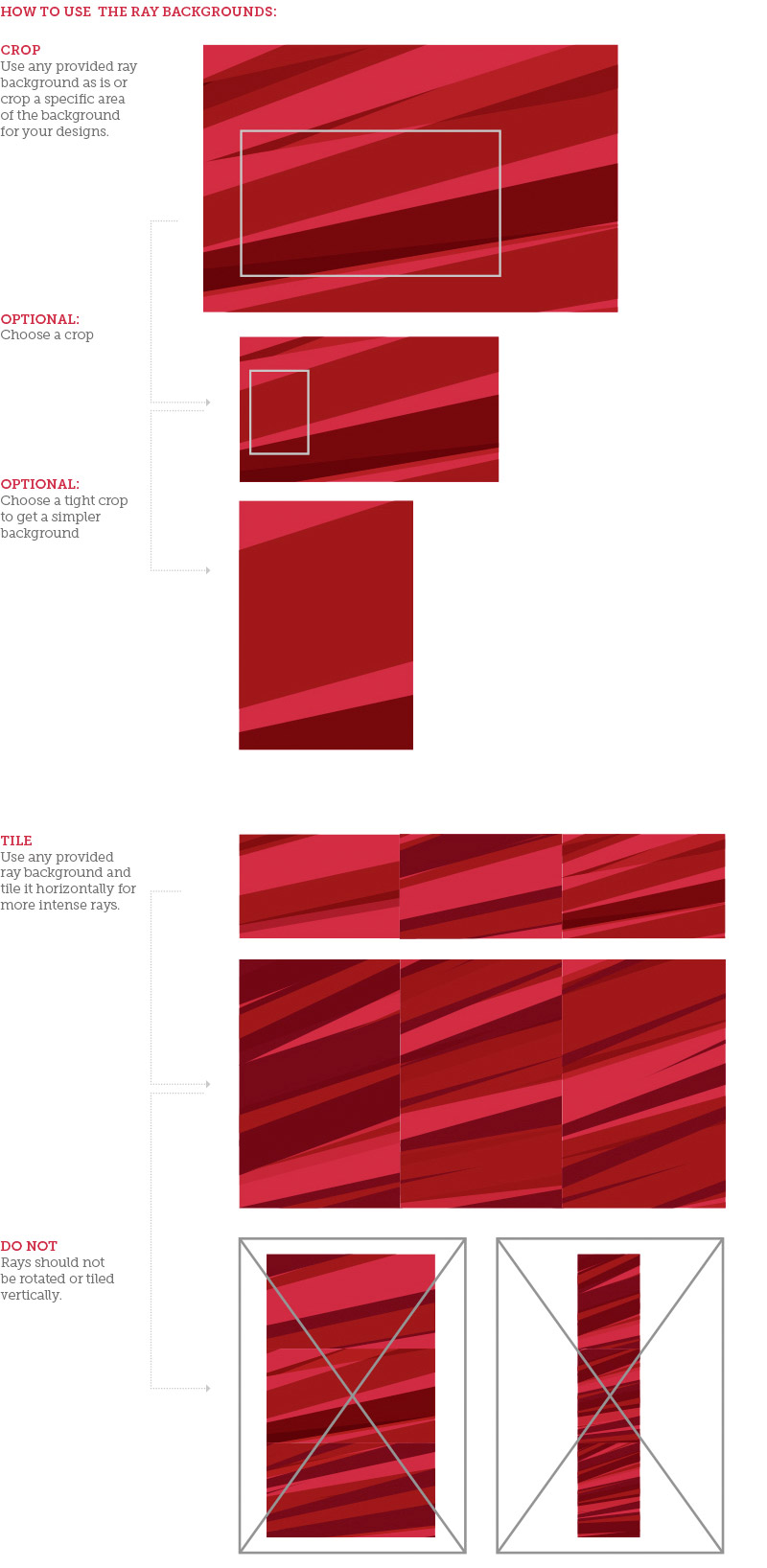 ---