Skip Navigation
Featured Opportunities
Senior Director of Development, College of Engineering and Applied Sciences
Ready to take the next step? Or want to learn about new positions when they're posted?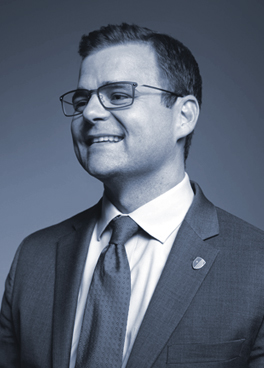 Vice President Justin Fincher
"We are all STEWARDS OF THE INSTITUTION."
What inspired you to join Stony Brook Advancement?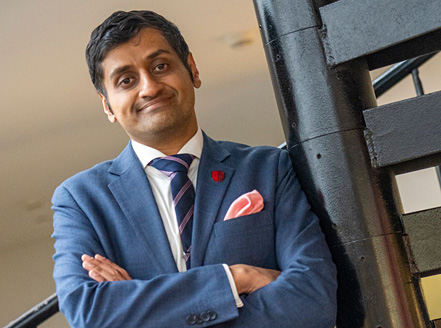 Although my career has spanned both the K-12 and higher education sectors, the common thread has been a focus on equipping students from low-income backgrounds with opportunities to advance into higher income brackets. Stony Brook has a national reputation for both enrolling and graduating students from under-resourced communities, and this was validated by a Stanford study ranking the institution #1 for social mobility among all highly selective universities nationally. Whether it's raising funds for  scholarships, fellowships or endowed professorships, I know that our efforts are helping thousands of students achieve the American dream.
A.J. NAGARAJ
Assistant Vice President for Advancement Strategy
Why We Love Living Here
Long Island offers some of New York State's richest farmland and fishing grounds, the spectacular Atlantic beaches at Fire Island and the Hamptons, the craggy bluffs and natural harbors along Long Island Sound, and the picturesque villages of the North Shore towns. All, just about 35 miles from New York City.
Enjoy beaches, parks and entertainment within close proximity to campus.  An island of adventure awaits you at Stony Brook!
Long Island
With a wide range of outdoor activities and miles of beautiful beaches, our Southampton campus offers a seaside education with classes on our research vessels and in our marine research center.
Southampton
The Stony Brook campus is just minutes away from the beaches, restaurants and nightlife of Stony Brook town and Port Jefferson village. Enjoy Long Island's world-famous waterfront communities.
Local Scene
At Stony Brook you'll be just a short train ride from the City That Never Sleeps. Enhance your college years by experiencing the unparalleled culture, entertainment and history of Manhattan.
New York City