Skip Navigation
For Students
Everything you need to know as a Teacher Candidate about completing your program and stepping into a classroom as the teacher! 
For Cooperating Teachers
A breakdown of the role and responsibilities and best practices for our trusted CTs, and a note on how we say thanks, too. 
For University Supervisors
Clear, supportive guidelines and expectations of the University Supervisor on best practices for engagement with the cooperating teachers and teacher candidates. 
Spotlight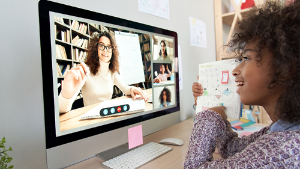 Teaching and Learning With Technology Program
Teacher's Center Information Session
Want to become an expert in integrating technology into your teaching? Join our information session on November 4 to learn more about our graduate certificate program.