Skip Navigation
Kevin S. Law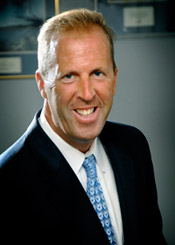 Kevin S. Law joined TRITEC Real Estate Company in April 2021 as Executive Vice President and Partner, where he has become an integral part of the TRITEC development team and chairs the TRITEC Affordable Housing Team.
Kevin joined TRITEC following a ten-year tenure as President and CEO of the Long Island Association (LIA), where he made the LIA one of the most respected business organizations in New York State. His efforts on economic development and creating a better business climate on Long Island to strengthen it as a place to live, work, and do business helped shape public policy locally and throughout the state. In this role, Kevin helped secure more than $5 billion to the Long Island region for infrastructure investments.
In addition to his work with TRITEC, Kevin continues to serve our region and state in several capacities and remains passionate about the growth of Long Island and its affordable housing opportunities. He is the Chairman of the Stony Brook University Council and Chairman of the Long Island Housing Partnership, a not-for-profit developer of affordable housing. Most recently, Kevin was confirmed by the New York State Senate as a Director of the Empire State Development Corporation and has been designated as Chairman of Empire State Development by Governor Kathy Hochul.
Kevin's extensive experience in government, law, and advocacy have included serving as Commissioner of the Metropolitan Transportation Authority as the Suffolk County Representative, Co-Chair of the Long Island Regional Economic Development Council, President and CEO of the Long Island Power Authority (LIPA), and as Chief Deputy County Executive for Suffolk County, New York. Prior to his tenure in Suffolk County, Kevin was the Managing Partner of the Long Island office of Nixon Peabody LLP, an international law firm, where he focused his practice on matters relating to all facets of environmental and energy law, land-use, real estate, municipal litigation and representation of clients before federal, state, and local agencies. Kevin has also served as the Director of Real Estate for the Suffolk County Department of Law, where he administered the Pine Barrens, Open Space, and Farmland Preservation and Acquisition Programs, and as the Assistant Suffolk County Executive for Planning, Housing, and Environmental Affairs, where he coordinated the County Executive's environmental initiatives and affordable housing programs.
Kevin received an Associate of Arts from Suffolk County Community College; a Bachelor of Arts from SUNY, Stony Brook University; a Master of Science from the Graduate School of Urban Affairs and Planning at CUNY, Hunter College; a Juris Doctor from St. John's University School of Law; and he completed a Leadership Program at the John F. Kennedy School of Government at Harvard University. Kevin recently received an Honorary Doctor of Laws Degree from Molloy University. He is admitted to the Bar of the State of New York and before the U.S. Supreme Court and the U.S. District Courts for the Southern and Eastern Districts of New York.