Skip Navigation
Message from the Director
Welcome to the Center for Multilingual and Intercultural Communication (MIC)!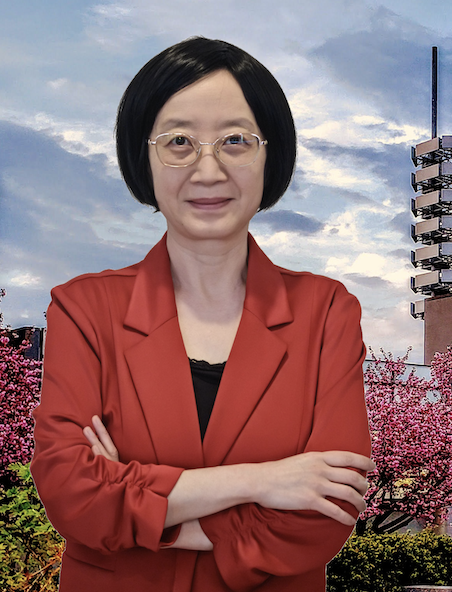 Given today's globalization, transnational mobility and technological advancement, multilingual and intercultural communication is more important to scholarly pursuit and more relevant to everyday life than ever before.  Much of the world's communication today takes place through a myriad of linguistic resources, both across and within cultural boundaries and national borders.  We are increasingly using our first languages as well as additional languages in our new homelands, at globally integrated work places and in technologically mediated social interactions.  We are increasingly drawing on multiple linguistic and cultural systems to construct multi-layered, multi-dimensional, and constantly evolving identities and communities.  
This prevalence and importance of multilingual and intercultural communication compels us to consider some very important questions such as the following:
How does bilingual/multilingual repertoire evolve over time, across generations and geographies, across languages and lives?
What are the variables that contribute to the acquisition, learning, socialization, maintenance, or attrition of multilingual repertories?
What are the consequences of multilingual and multimodal (text, image, voice, sound) communication for expressing culture and re-presenting the self?
What are the interactional strategies for enhanced intercultural communication?
What significance does the current spread of geopolitically important languages (such as English) have for the use and development of other languages?
At Stony Brook University, we already have existing faculty expertise in bilingualism, second language acquisition, speech recognition, transnationalism, intercultural communication, language maintenance and language attrition, language education, and cultural translation—expertise that is spread across several departments including Asian & Asian American Studies, Linguistics, Psychology, Africana Studies, European Languages Literatures and Cultures, Hispanic Languages and Literature, Cultural Analysis and Theory, and Program in Writing and Rhetoric.   
The MIC Center was thus conceptualized to create much needed synergy among faculty across the campus whose work contributes to various dimensions of multilingual and intercultural communication, to bring into focus research in this important area, and through its activities (lecture series, research projects, publications, databases, etc.) to ask and address the very important and urgent questions about languages, mind, cultures, identities, and communities in a drastically changing world where communication is increasingly multilingual, multimodal, and intercultural/ transcultural. 
I am honored and humbled by the privilege and the opportunity to work with my colleagues from various departments and disciplines to create this research center.  With this welcome message, I warmly invite you to join us in our exploration of multilingual and intercultural communication as a resource for being, for doing, and for growth and change for both individuals and societies. 
Agnes Weiyun He, Ph.D.
Professor of Applied Linguistics and Asian Studies
Founding Director
Center for Multilingual and Intercultural Communication