Skip Navigation
External Advisory Board (EAB)
The EAB is a valuable group as a constituent to the program for providing input and thus allowing the program to keep up with changing market requirements for graduates. The goal of the EAB is to increase the visibility and awareness of the Department of Materials Science and Chemical Engineering, to promote opportunities for its faculty and students, and to provide valuable academic support and advice to the students in the CME program.
A total of nine members of the EAB are currently working closely with the CME faculty to determine ways to substantially engage with the department. They are widely regarded as leaders in their fields and enrich the educational experience for CME students by providing real-world perspectives on the program's research and academic programs.
Chair - Raj Shah, Ph.D.
Wilson Lee, Ph.D.
Thomas A. Butcher, Ph.D.
Marco J. Castaldi, Ph.D.
Alan Flamberg, Ph.D.
Hari Pujar, Ph.D.
Jerainne M. Heywood, Ph.D.
Najeeb Kuzhiyil, Ph.D.
Vikram Mittal, Ph.D.
---
Dr. Shah is a Director at Koehler Instrument Company, in Long Isl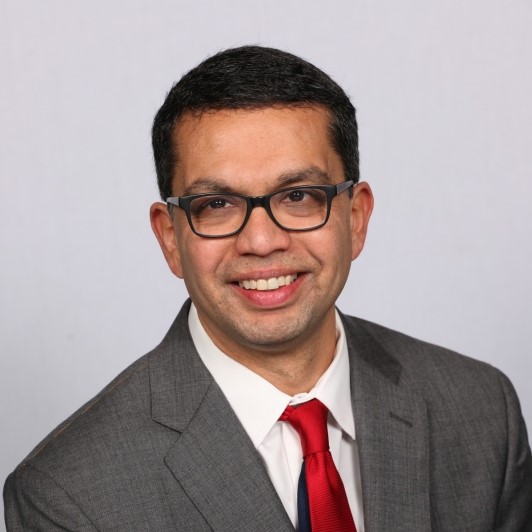 and, NY where he has been working for the past 25 years. He holds a Bachelor's degree in Chemical Engineering from the Institute of Chemical Technology (ICT), a Ph.D. in Chemical Engineering from The Pennsylvania State University, PA and is a Fellow from the Chartered Management Institute in London.  Shah also has the distinction of being the only person to hold all 6 of these highly coveted certifications: CPC, CChE, CEng, CSci, CChem, and CPEng., and the singular honor of being an elected Fellow by his peers at these international professional organizations: namely, STLE, NLGI, AIC, EI, InstMc, RSC, CMI and the Institution of Chemical Engineers ( IChemE) 
Dr. Shah has been active with the External advisory board ( EAB) of the chemical engineering program here for the last decade and has had over 50 plus interns work with him over the years at the laboratories of Koehler Instrument company both in Bohemia and Holtsville, NY.  Shah is a recipient of the PM Ku medal from STLE, multiple awards from ASTM including the Eagle award, and the Bellanti Memorial award from NLGI.  He has served on the board of directors of NLGI for 15 years and is currently on the STLE board of directors. He has over 200 publications and has co- edited 2 reference bestsellers.
Raj is a Certified Professional Chemist and a Certified Chemical Engineer with the National Certification Commission in Chemistry and Chemical Engineering. He has also been awarded the Chartered Scientist status from the Science Council, the Chartered Chemist status from the Royal Society of Chemistry, the Chartered Engineer status from the Engineering council, UK, and the Chartered Petroleum Engineer title from the Energy Institute. Fluent in multiple languages, he enjoys working with young chemical engineers, kayaking, mobile photography and lives in Melville, NY with his family.  He is currently the chair of the EAB for the chemical engineering program.
---
Dr. Wilson Lee is a Director in the Advanced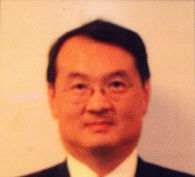 Technologies upstream group. He has over 30 years of R&D experience within the cosmetic industry and have worked at Proctor & Gamble prior to joining ELC twenty years ago. He received his PhD degree in Material Science and Engineering from Stony Brook University and a Master's degree in Polymer Chemistry from NYU. In addition, he has been an Adjunct Professor and a board of director of the Material Science Engineering and Chemical Engineering Department for the past 12 years at .Throughout the span of his career at Estee Lauder, he has led a team for Prescriptive, Clinique, and Origins to deploy a lot of major launches, such as the first emulsion foundation compact for Clinique, High Impact Mascara, etc. Prior to Estee Lauder, he is a co-developer for the Lip Infinity for P&G, which helped the company generate $400 million in the initial launch. In addition, he has published dozens of patents, publications, and books in the area of sunscreen, coating technology, color cosmetics, delivery systems, antioxidants, preservatives, nanotechnologies etc. His instrumental experiences have enabled him to strategically identify the business opportunities in the personal care categories and initiate internal partnerships with marketing, product development teams, and packaging development teams to integrate and synthesize information across applicable areas and commercial disciplines to create vision for future of the business.
---
Dr. Thomas A. Butcher has over 40 years of experience in combus
tion and building energy systems research. His areas of focus include heat and mass transfer in novel energy conversion systems, storage, handling and combustion of alternative biofuels; and efficiency and air pollutant emission measurements. Tom currently has a dual appointment as a Group Leader at Brookhaven National Laboratory and Technical Director of the National Oilheat Research Alliance. Tom received his Ph.D. at Stony Brook University, M.S. Degree at Stevens Institute, and B.S. at the U.S. Merchant Marine Academy.
---
Marco Castaldi was born in New York City and received his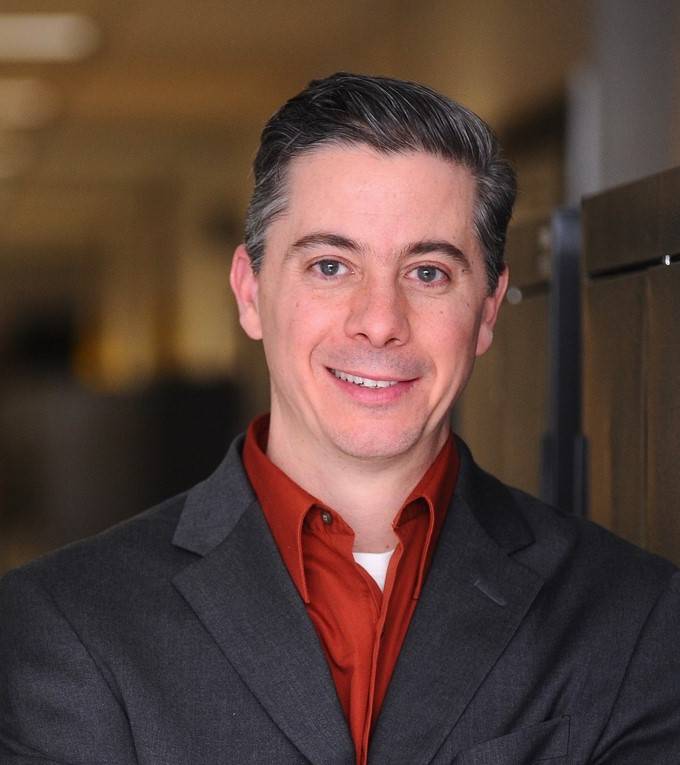 B.S. ChE (Magna cum Laude) from Manhattan College. His Ph.D. is in Chemical Engineering from UCLA and he has minors in Advanced Theoretical Physics and Astrophysics. Prior to joining CCNY he was Associate Professor at Columbia University's Earth & Environmental Engineering Department. Professor Castaldi has approximately 90 peer-reviewed research articles, 40 peer-reviewed conference papers, 2 textbooks, 3 book chapters and 11 patents in the fields of catalysis, combustion, and gasification. Some of his research findings have been covered by The New York Times, The Observer, CNN, and other trade publications. In addition, he was the Editor of the North American Waste to Energy Conference (NAWTEC) Series (ISBN: 978-0-7918-4393-2), Co-Editor of the Waste to Energy text published by Woodhead Publishing, Editorial Board Member of Waste and Biomass Valorization published through Springer (ISSN: 1877-2641) and Catalysts (ISSN 2073-4344). Prior to his academic career in Professor Castaldi worked first as Manager of Fuel Processor Component Development for Precision Combustion Inc. in New Haven, CT overseeing projects totaling $5 MM. Professor Castaldi is Past Chair of the Materials and Energy Recovery Division of ASME, Past Chair of the Research and New Technology Council of AIChE and recent Past-Chair of the North American Catalysis Society's New York Metropolitan Section. He is a consultant to several companies including Waste Management and AECOM.
Dr. Castaldi is the Director of the Waste-to-Energy Research and Technology Council (WTERT) in the United States, an international organization that supports several students and post-doctoral researchers; also, his group is recognized by the American Society of Mechanical Engineers as the foremost research group on chemical kinetics of converting wastes to energy. Dr. Castaldi's research will lead to the development of advanced waste-to-energy processes and in particular the high-efficiency recovery of energy from biomass processes using catalysis. Understanding the fundamental reaction sequences and their associated kinetic parameters is the sure way to provide the requisite capability to explore and develop new technologies while improving existing ones for converting "waste" resources into renewable energy. Currently Dr. Castaldi has established the Earth Engineering Center at City College, City University of New York. The goal of EEC|CCNY is to bring to bear rigorous engineering solutions that enable responsible use of energy and materials for the advancement of society. Through industry collaborations and research sponsorship EEC|CCNY develops novel solutions to some of the world's most pressing problems. EEC|CCNY routinely engages students with industry professionals enabling a holistic approach to creative realistic, forward-looking applications. The reach of EEC|CCNY is international in scope with many projects connecting international students and companies with a global presence
---
Alan Flamberg, a native of
Long Island, NY, earned a Ph.D. in Chemistry from Stanford University in 1984 working with Professor Robert Pecora. He also received an M. S. in Chemistry and a B.S. in Mathematics both from the State University of New York at Albany.
He spent over 34 years as an industrial scientist.  After beginning as a Senior Scientist and then a Research Group Leader in the corporate Analytical Research Department of Rohm and Haas, he transferred to the Research Department of the Petroleum Chemicals Business, also at Rohm and Haas, where he remained for the rest of his career, but under different corporate names as the business became RohMax, a joint venture with the Rohm Company of Germany.  Rohm was part of Hüls which merged with Degussa and today is Evonik, a German speciality chemicals company.  He retired from the Oil Additives Business Line of Evonik in 2018.  His work involved the chemical and physical characterization of polymers and how they performed in different applications, especially in automotive and industrial lubricants.  In 1988 he traded in his lasers used for light scattering for a fleet of taxi cabs in New York City.  He moved around to different lab sections as a member of Applications Research, Process Research, Product Development and Technical Service, retiring as a Technical Service Manager.  He is an active member of ACS (American Chemical Society), SAE (formerly the Society of Automotive Engineers) and ASTM International (formerly the American Society for Testing and Materials).  At ASTM he was a member of Committee D02 on Petroleum Products, Liquid Fuels and Lubricants and chaired Subcommittee D02.7.B on High Temperature Rheology of Non-Newtonian Fluids and the ROBO Surveillance Panel (an oil oxidation bench test developed by RohMax).   He gave presentations at national and international meetings of ACS, SAE, STLE (Society of Tribologists and Lubricant Engineers), CEC (Coordinating European Council – fuels and lubricants testing) and UNITI (a German association of small- and medium-sized mineral oil companies).
In addition to his career, he is married, raised two children, plays clarinet in church musical groups and used to play tennis regularly.
---
Hari Pujar 
is an Operating Partner at Flagship Pioneering. Hari is a seasoned global biopharmaceutical executive with 20+ years of value creation in the biologics and vaccine industry. He has lead multiple programs across the biopharmaceutical value chain to include R&D, Manufacturing, and Marketing, and has deep knowledge in process and product development as well as cGMP manufacturing.
Most recently, Hari served as Chief Technology Officer of Spark Therapeutics, leading the technical operations, process and technology development and quality assurance organizations. At Spark, Hari was responsible for growing and scaling the company's cutting-edge technology capabilities for an expanding development pipeline.
Prior to joining Spark, Hari was Head of Technical Development & Manufacturing at Moderna Therapeutics. At Moderna, he built and led the technology and early manufacturing organizations that delivered on supply for more than a dozen clinical programs in a brand-new technology area. Previously, Hari held a variety of scientific and cross-functional leadership positions during 18+ years at Merck & Co in the company's commercial, R&D and manufacturing divisions, culminating in the leadership of a third of the vaccine division's portfolio.
Hari has a Ph.D. in Chemical Engineering from the University of Delaware and an MBA from the Wharton School at the University of Pennsylvania.  He is a Fellow of the American Chemical Society and the American Institute for Medical and Biological Engineers.
---
Dr. Jerainne M. Heywood
is the Technical Leader for Fluid Technology at Wabtec Freight, where she manages the portfolio for all lubricants, fuels and coolants utilized in Wabtec's various medium speed diesel engine products and all related issues. She works closely with a global team of design engineers, service managers, product managers and suppliers to develop engine products, resolve various fluid related issues and provide fuel, lubricant and coolant related support. She received her Ph.D. in Physical Chemistry from the University of Southern California under the mentorship of Professor Stephen Bradforth. Her work focused on characterizing and analyzing the energy transfer dynamics in a novel, non-covalent macrocyclic polymers using ultrafast time-resolved and steady state spectroscopy. Her work contributes to the realization of molecular-based solar cells of the future. Subsequently, she completed her postdoctoral research at the National Institute of Standards and Technology (NIST), where she worked in Dr. Marcus Cicerone group to develop a standardized methodology to evaluate the suitability of saccharide-based host materials to stabilize protein-based pharmaceuticals and therapeutics at room temperature.
Additionally, Dr. Heywood serves as the Vice Chair for the Fuels, Lubricant and Environment Committee for the Locomotive Officers Association (LMOA). She is also an active participant in the American Society of Testing and Materials (ASTM), the Society of Tribologists and Lubrication Engineers (STLE), where she serves as secretary for the North Texas Chapter and the Association of American Railroads (AAR).
Further, Dr. Heywood is enthusiastically involved in several student-based activities where she serves as program and application reviewer and judge for various student- based conferences, technical presentation and award programs. She also vigorously pursues her passion to influence the next generation of scientists by providing mentorship for students at K-12, undergraduate and the graduate levels.
---
Dr. Najeeb Kuzhiyil is
currently a Staff Engineer at ExxonMobil Corporation, USA. Prior to that he was a Senior Engineer at General Electric Company. An expert in fuels, lubricants, and engine combustion, he has a PhD. in Biorenewable Resources and Technology from Iowa State University in the United States and a Master's degree in Combustion and Energy from the University of Leeds in the United Kingdom, where he was a Shell Centenary-British Chevening Scholar. He also holds a bachelor's degree in chemical engineering from University of Calicut, India. He has published his scientific research in many prestigious journals and holds US patents. He lives in Houston, Texas.
---
Vikram Mittal received
his B.S. degree in Aeronautics from the California Institute of Technology in 2003 and a M.S. degree in Aerospace Engineering from Oxford University in 2005.  He subsequently received his Ph.D. in 2009 in Mechanical Engineering from the Massachusetts Institute of Technology with Prof. John Heywood.
Vikram worked at the Charles Stark Draper Laboratory for six years starting in 2009 as a Senior Engineer in the vehicles and robotics group. In 2015, Vikram joined the Department of Systems Engineering at the United States Military Academy, where he is teaching system design and simulation. His research areas include model-based systems engineering, exoskeletons, and engine knock, all of which incorporate large amounts of material science and chemical engineering. Vikram is also a Reservist in the US Army currently assigned to the 75th Innovation Command. Vikram has authored over 30 journal articles and patents.
---