Skip Navigation
Engineering-Driven Medicine Distinguished Lecture
Subra Suresh President of Carnegie Mellon University
April 20, 2017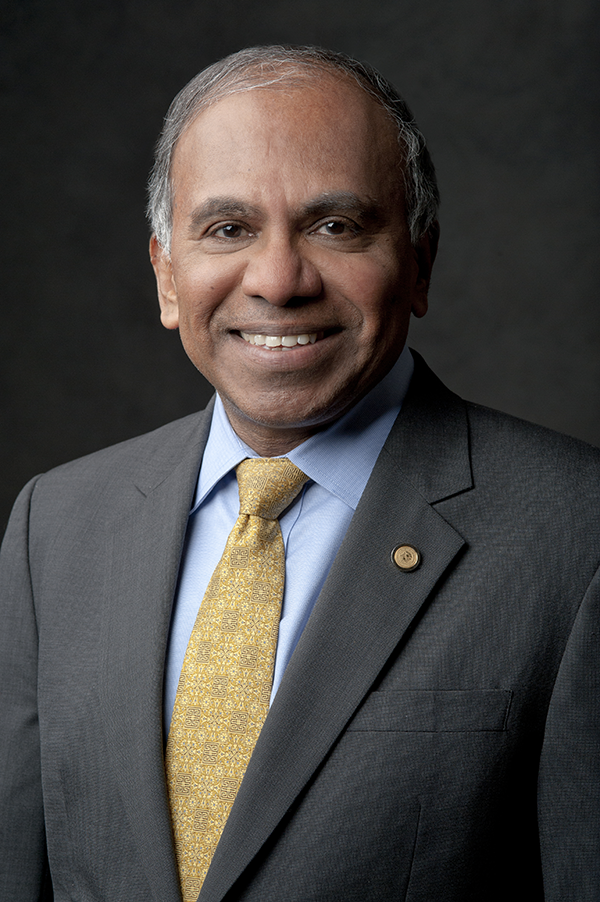 Stony Brook's College of Engineering and Applied Sciences and School of Medicine are honored to host Professor Subra Suresh, President of Carnegie Mellon University, for the first engineering-driven medicine distinguished lecture series.  Professor Suresh will present "The Study of Human Diseases at the Intersections of Engineering, Sciences, and Medicine" on:

Thursday, April 20th
11:00 a.m.
Wang Center Theater
Suresh began his tenure as the ninth President of Carnegie Mellon on July 1, 2013.  Prior to assuming this role, he was nominated by President Barack Obama and unanimously confirmed to serve as Director of the National Science Foundation (NSF), where he served from 2010 to 2013.  Before joining the NSF, Suresh served as Dean of the School of Engineering and the Vannevar Bush Professor of Engineering at the Massachusetts Institute of Technology (MIT).
A distinguished engineer and scientist, Suresh is the first and only university president to be elected to all three National Academies — the National Academy of Medicine (2013), the National Academy of Sciences (2012) and the National Academy of Engineering (2002). He is also an elected member of the American Academy of Arts and Sciences and a fellow of the National Academy of Inventors.  He has been awarded 11 honorary doctorate degrees from institutions in seven countries, and was awarded the Padma Shri, one of the highest civilian honors, by the President of India in 2011.
His research into the properties of engineered and biological materials, and their connections to human diseases, has shaped many disciplines and technologies at the intersections of engineering, science and medicine. It has been published in more than 300 research articles, 25 patent applications and three books.
This is an extraordinary opportunity to hear from an outstanding scholar in convergence science and gain a greater understanding of the ever-evolving connections between engineering and medicine. Please plan to join us in welcoming President Suresh to Stony Brook.
Fotis Sotiropoulos
Dean of Engineering and Applied Sciences
Professor of Civil Engineering

Kenneth Kaushansky, MD
Senior Vice President for the Health Sciences
Dean, School of Medicine